Mugler
harmony and pure magic

Haute Perfumery emboldened: such is the road Thierry Mugler has paved since Angel came to life in 1992. This visionary designer creates exceptional fragrances and uses the finest natural and innovative materials, which are often extremely rare. They are bold scents full of character – original combinations that are instantly recognizable and always unforgettable. Their secret? Restrained, balanced combinations built around two to three overdosed notes. It is utter harmony and pure magic.
DISCOVER THE NEW FRAGRANCE BY MUGLER
arrives to our Beauty Hall Tuesday 27th April
Introducing Angel Iced Star, the new limited edition by MUGLER. The ultimate MUGLER icebreaker that transports women who love to dream and stand out in a frozen universe. Embark on a journey that takes you to an outstanding destination where exoticism meets freshness, and where hot and cold come together in a striking contrast that is quintessentially MUGLER.
Angel Iced Star is an irresistible Fruity Oriental Eau de Toilette that exudes freshness. An incredibly fresh and exquisite fragrance that thrills the senses and evokes an overwhelming feeling of delight and pleasure. The exotic notes of coconut water mixed with the energetic scent of pineapple make the fragrance composition wonderfully refreshing and transport you to an extraordinary imaginary world. The gourmand praline note is also combined with the depth of patchouli, the result is an irresistibly appealing scent.
With Angel Iced Star, the iconic Angel star comes in a multi-coloured bottle, bringing sensual warmth to the pure icy crystal. The blue glacier colour is enhanced by captivating shades of pink and green with glimmering reflections.
As with all MUGLER fragrances, spray a cloud in the air and then walk through it to let the fragrance settle on hair and clothes. Finish off by applying the fragrance to the pulse points: on the wrist, at the top of the neck or at the bend of the arm.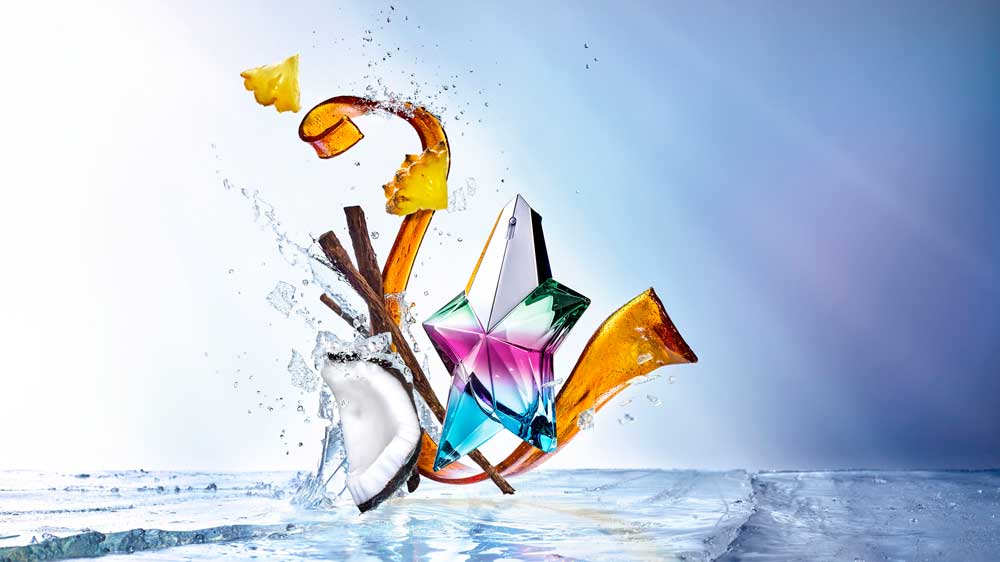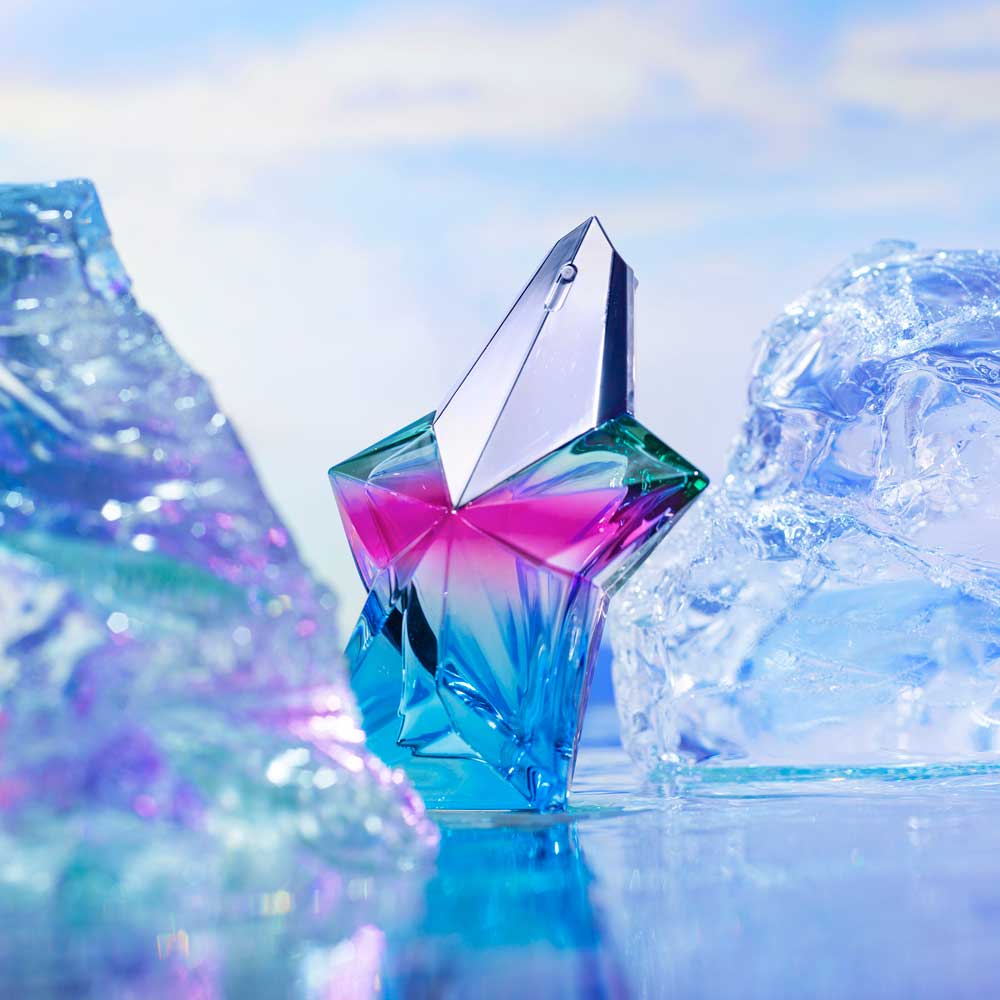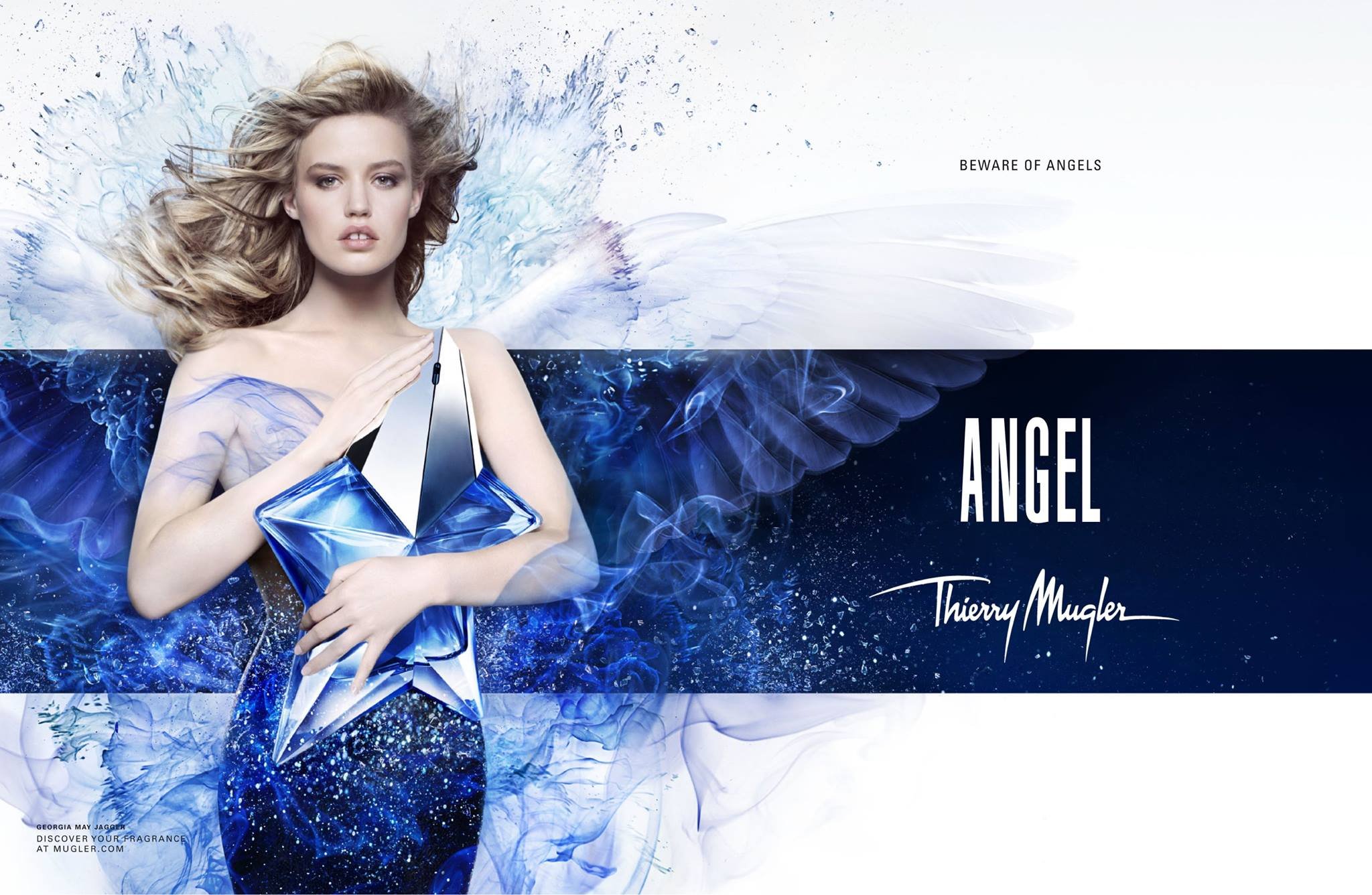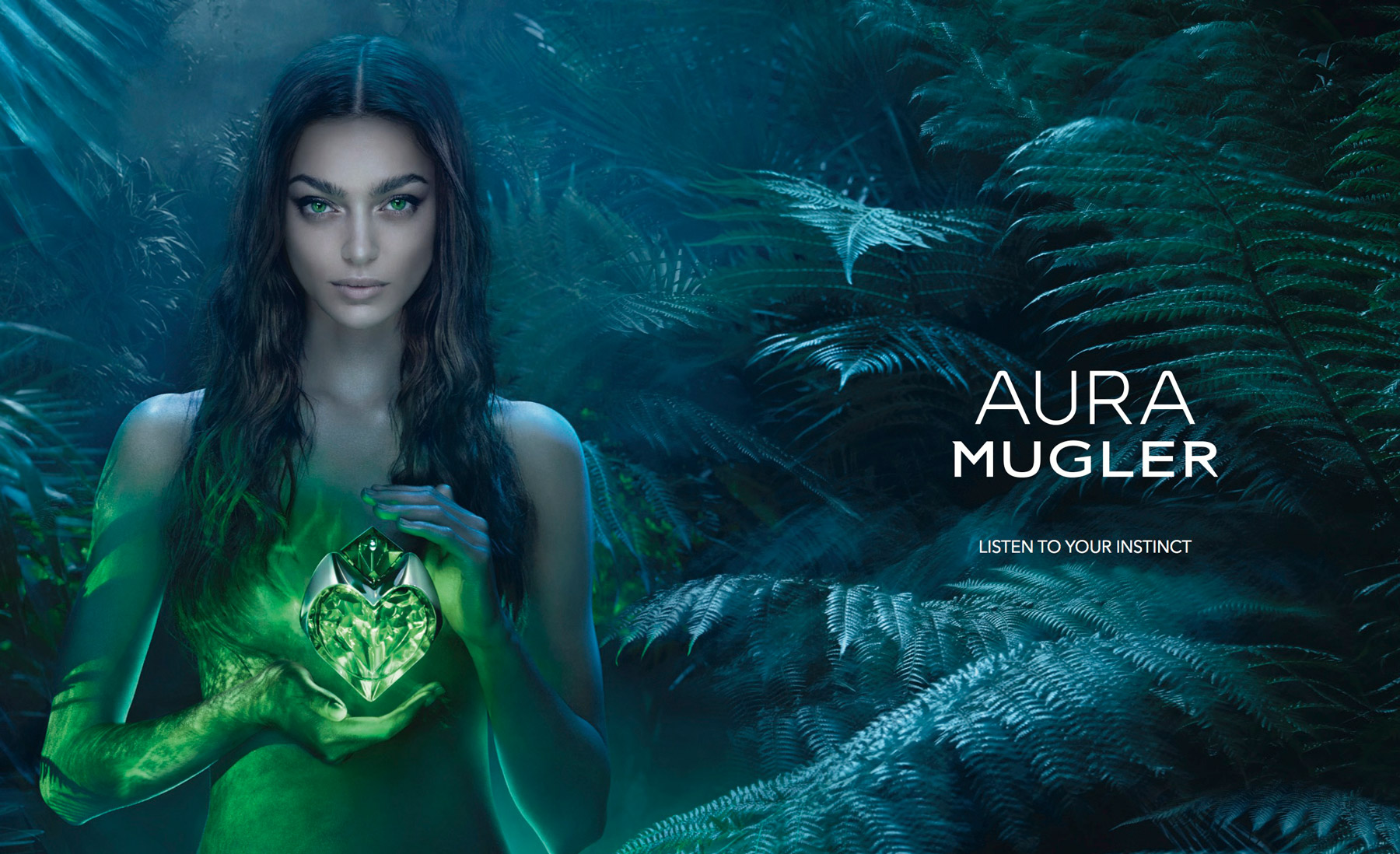 ---