Le Creuset

Le Creuset is recognised over the world for market-leading, premium quality ranges of enamelled cast iron cookware, multi-ply stainless steel, toughened non-stick, and stoneware, along with its outstanding range of wine accessories. Established in 1925, Le Creuset has been making world-class cookware for almost 100 years, innovation remains at the forefront of Le Creuset's success. Used by leading chefs and keen cooks around the globe, Le Creuset cookware offers outstanding performance time after time.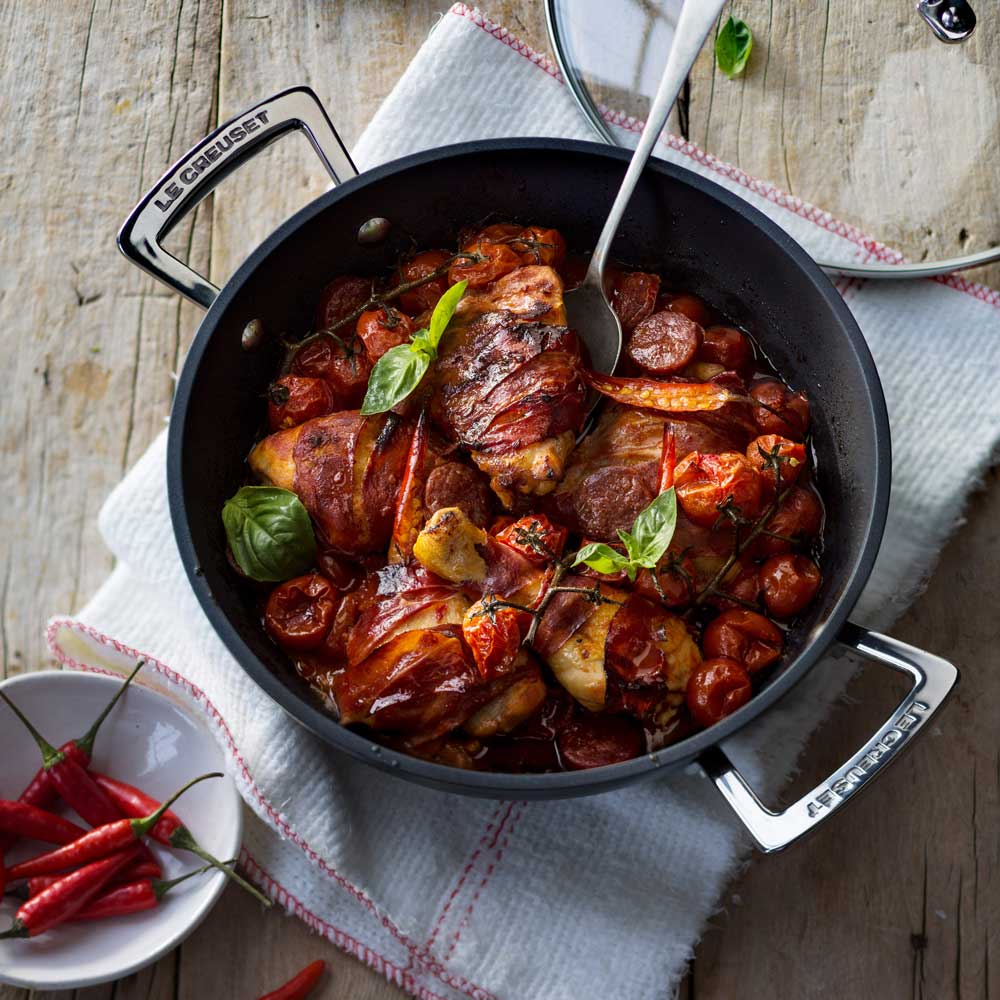 TOUGHENED NON-STICK
Toughened Non-Stick is a range of sleek, versatile pans perfect for everyday use. Each pan features our ultimate non-stick coating inside and out, to create a durable and long-lasting pan that is PFOA-free and is tough enough withstand use of metal utensils. Toughened Non-Stick is suitable for all types of hob, including induction, and is oven safe to 260°C.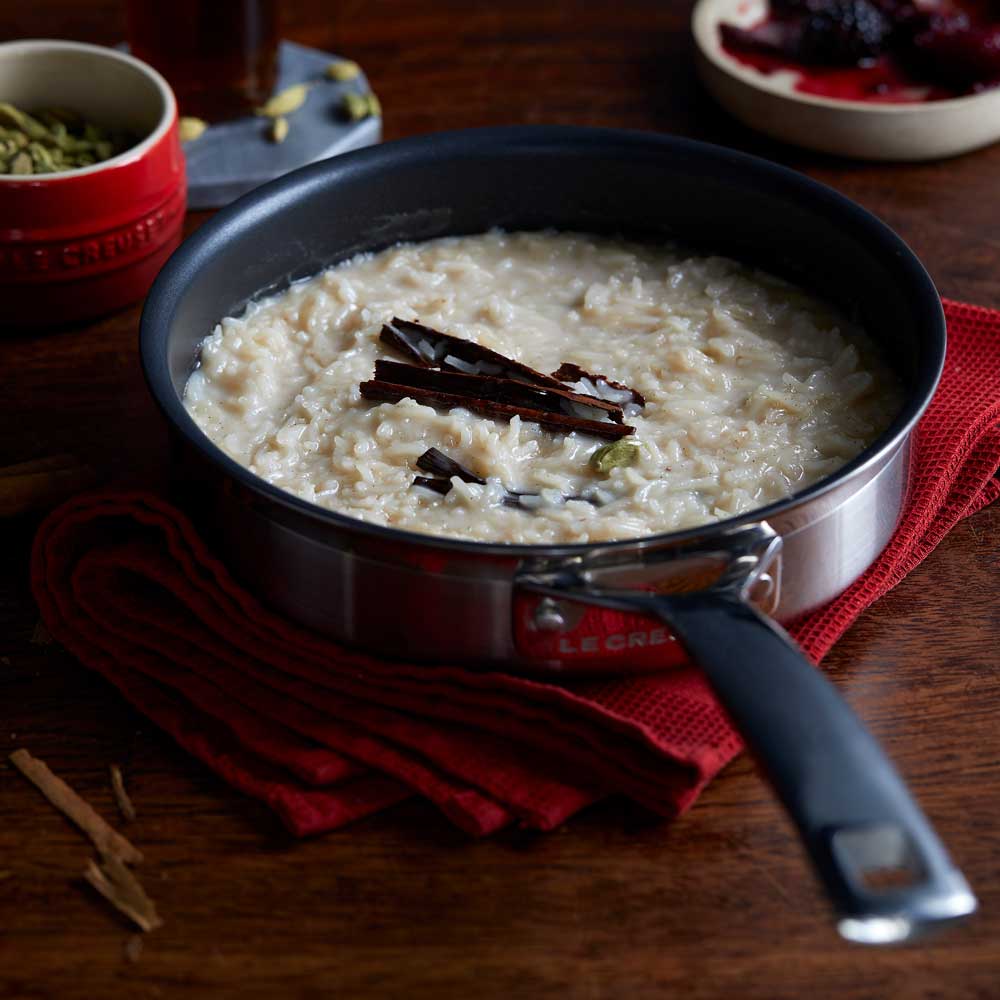 3-PLY STAINLESS STEEL
Stylish design and superb cooking results are at the heart of our 3-ply Stainless Steel cookware. Using the latest multi-layering technology, where premium-grade stainless steel and aluminium are bonded together to form a special 3-layer material, heat spreads evenly and gently throughout the entire pan from base to rim.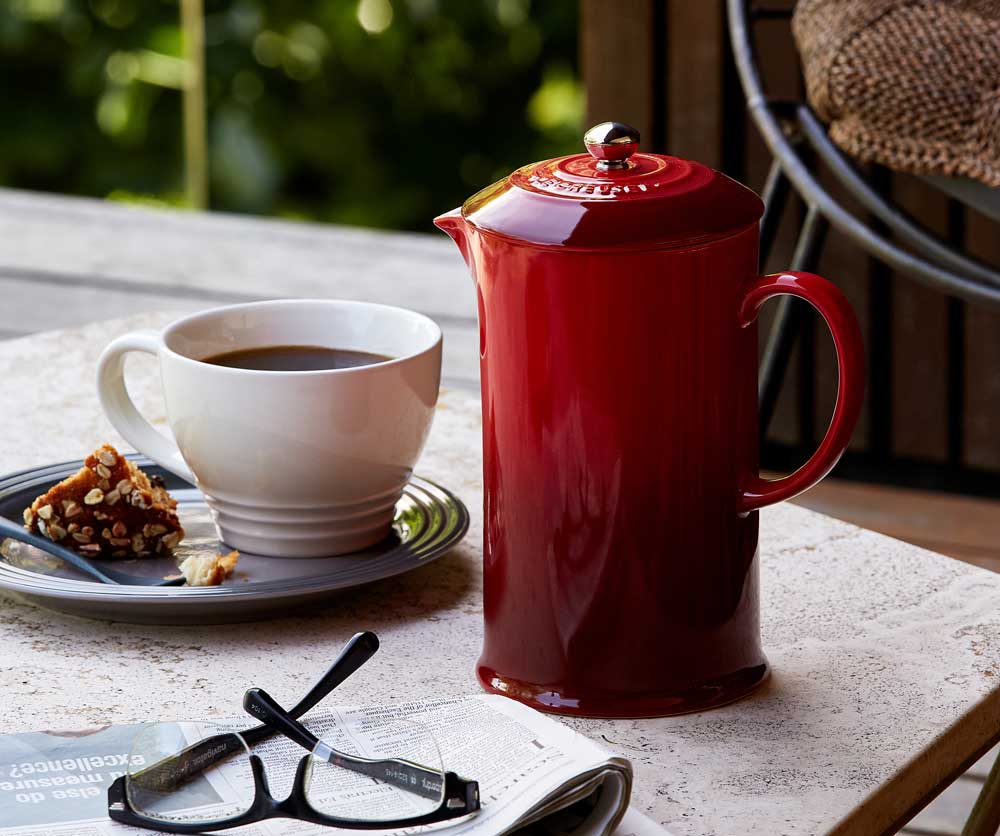 STONEWARE
Made from specialist clays and fired at the highest temperatures, all our stoneware is strong and durable, so much so that we offer a 5-year guarantee on each piece. Thanks to our enamelling expertise our stoneware is also easy to clean and scratch resistant. 
INTRODUCING: THE BRAND NEW BAMBOO RANGE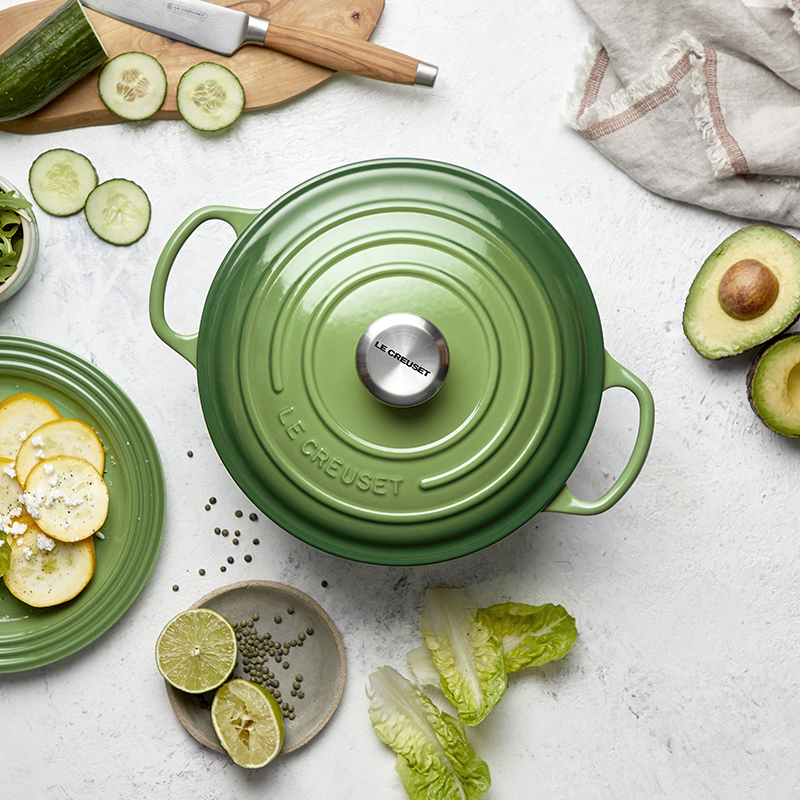 Like the tropical grass that inspired it, Bamboo, our new colour offering is the most versatile of evergreens. Embodying all the qualities of its beloved namesake, Bamboo is a stylish hue with a joyful spirit, enhancing any garden, and now any table. Whether dining indoors or out, Bamboo makes every dish feel fresh and inviting.
Bamboo, is a rich, organic shade that at once uplifts and soothes, shining its perennial beauty inside the kitchen and on the table. Purposefully crafted to be a true green, this restorative hue reflects current trends towards eco-sensibility.
Bamboo will be made available in a range of Cast Iron cookware and various accessories.