Himolla Factory Visit
Barkers Home
Kelly, Steph & Louis from Barkers Home Sales Team, had the pleasure of flying to Germany last week to visit the Himolla factory. Himolla is a furniture company, who specialise in making quality leather chairs and sofas. The team were shown around the Himolla showroom (bigger than Barkers Home!), factory, and also attended a leather seminar where they learned how the pieces are made.
Here is their itinerary:
Day 1 - Travel to Taufkirchen & a wander round Taufkirchen town.
Day 2 - Showroom tour - the showroom is the size of the Barkers Home Ground Floor, maybe even bigger - and that was just one third of their range that they were able to see.
They saw pieces that were available to the UK market as well as ranges for the European market. This was followed by a very informative leather seminar.
Day 3 - The team had a tour of the fifth floor, which was a 1 million sq. ft. factory. Thankfully the team didn't have to walk the whole factory! They were also able to see the rigorous testing that Himolla products undergo, including the tests that fabrics, leathers & mechanisms are put through to ensure quality control.
They also saw how they produce all the plastic components and cold cure foam in-house to ensure the quality of the whole final piece of furniture is 100%.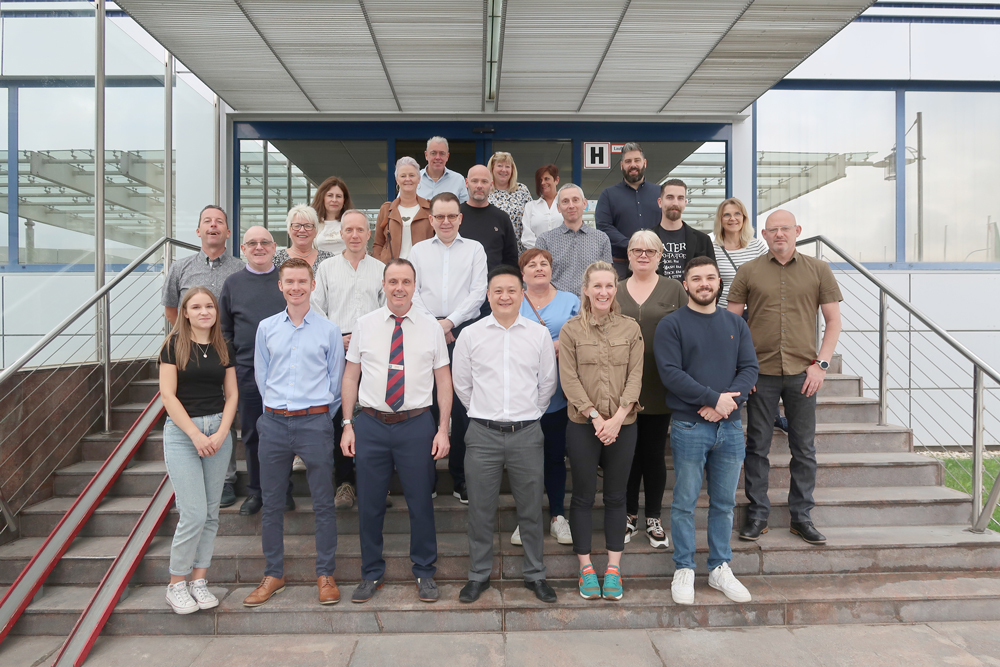 One fact that they found extra-interesting was they Himolla have an in-factory 'college' so that school leavers can train with Himolla for 3 years to learn all the skills required to be part of the team and also gain a qualification. A great idea.