Memories of Barkers
A look back through happy times
We're feeling a little nostalgic, and thought we would dive into our archives to look back on happy times over the years. Times when we could throw a party, stand close together, and gather in groups. Hopefully these times will be back very soon, but in the mean time, we can look back and smile. 

Thanks to our staff for sharing with us their memories, and of course for always being willing to participate!
BUILDING WORKS
Here at Barkers, we're very lucky to have been able to expand and re-generate to build the business to what it is today. Some of you may even remember how exciting it seemed when we got Northallerton's first escalator!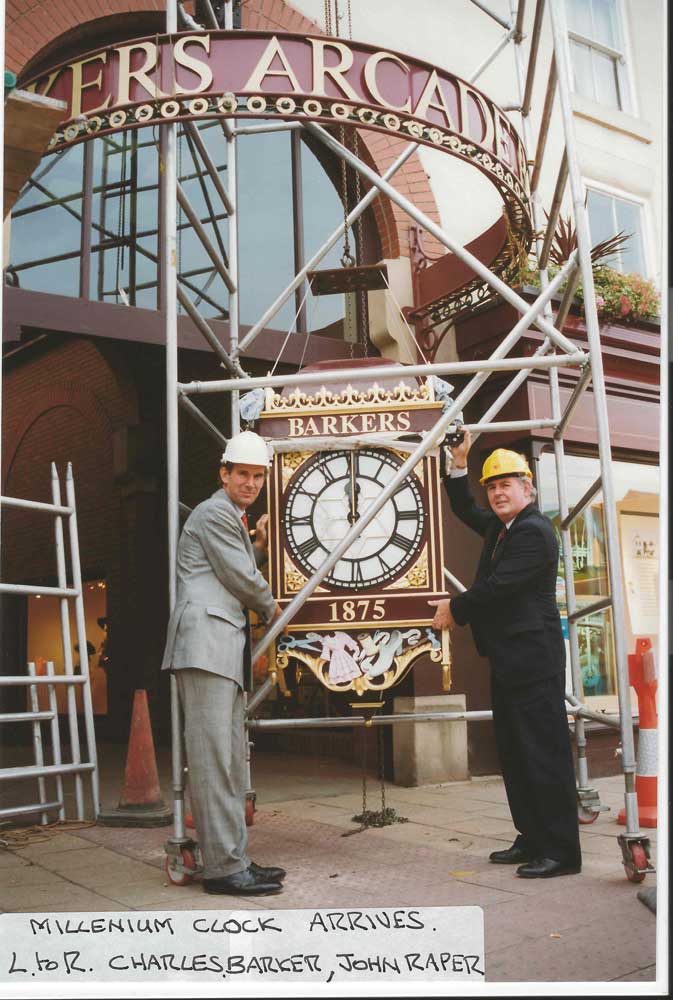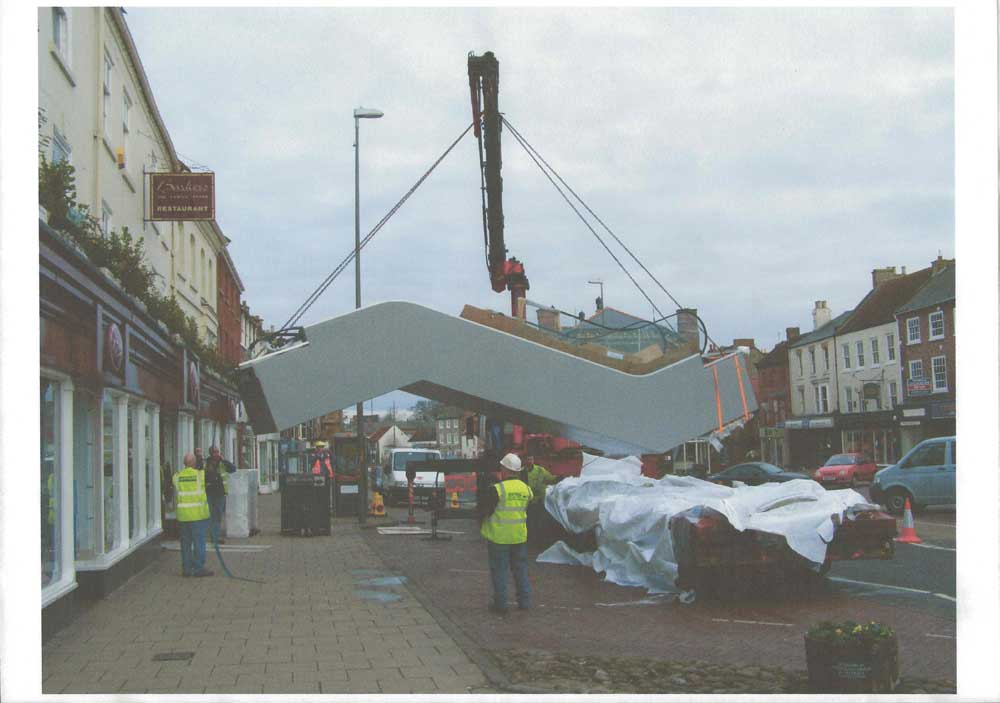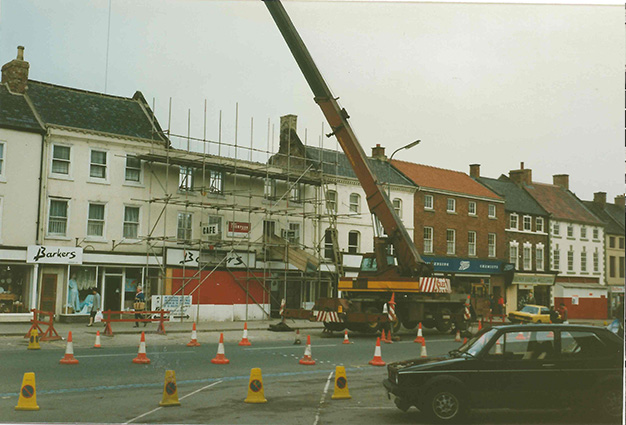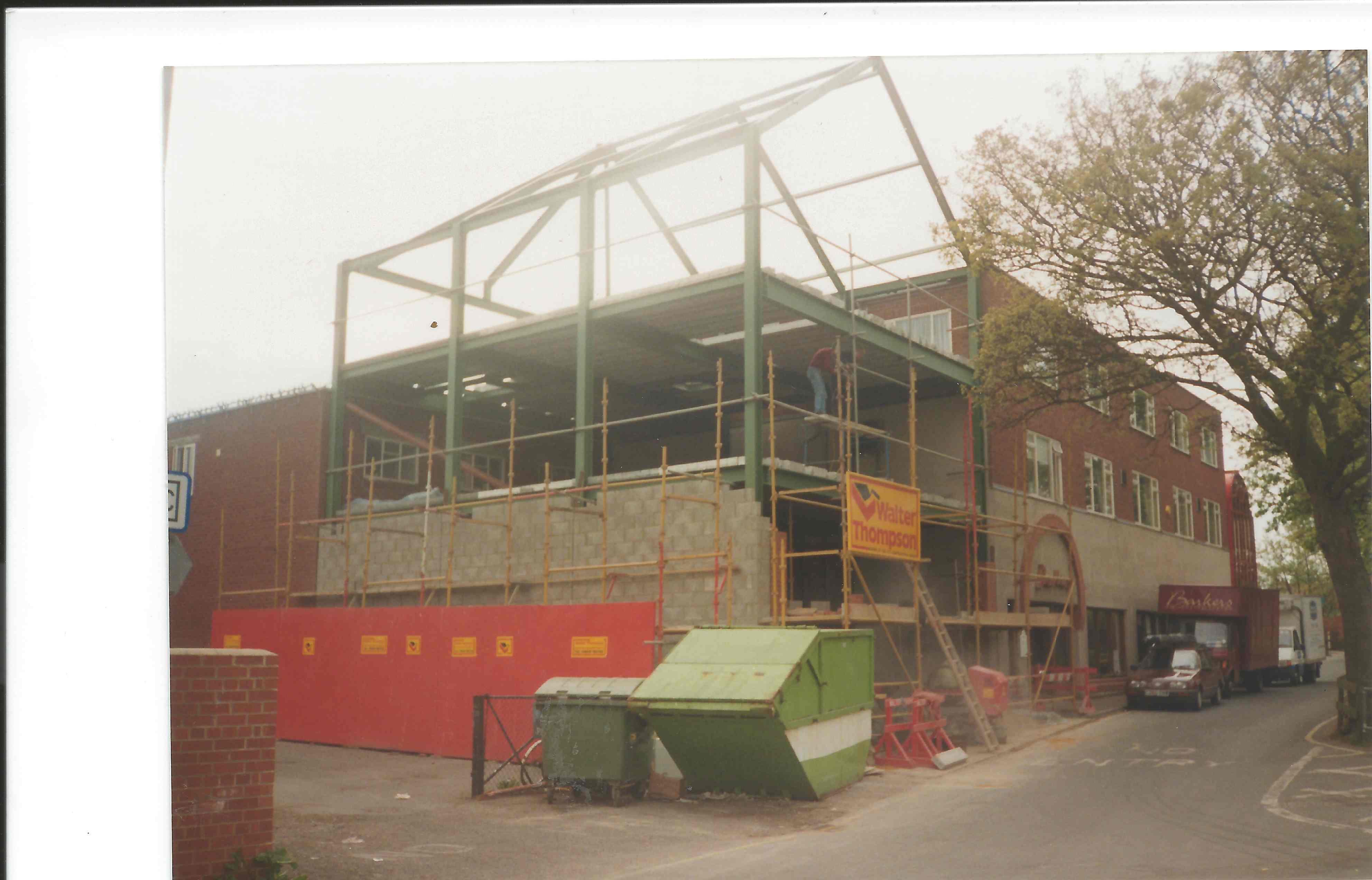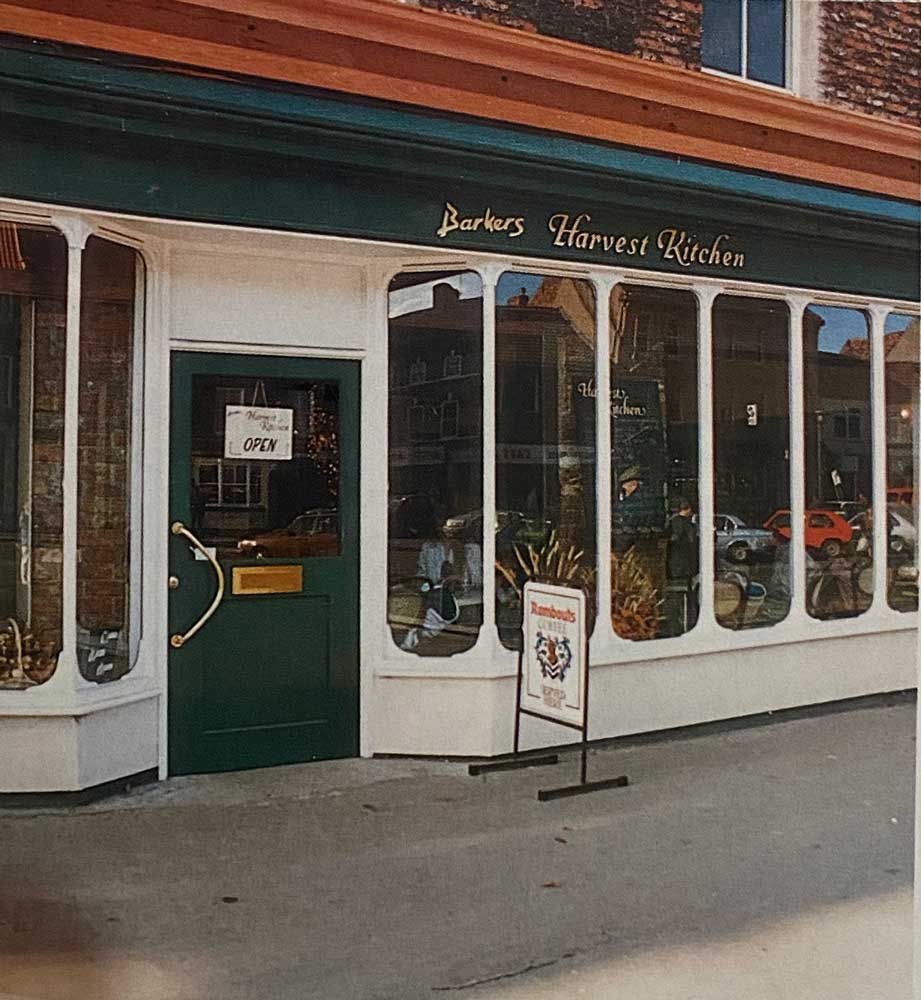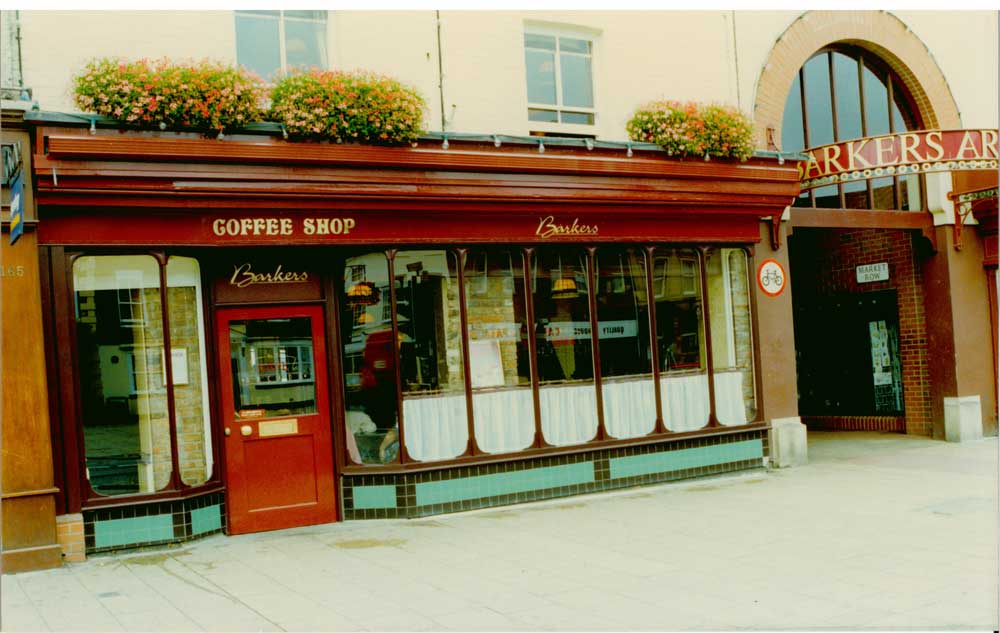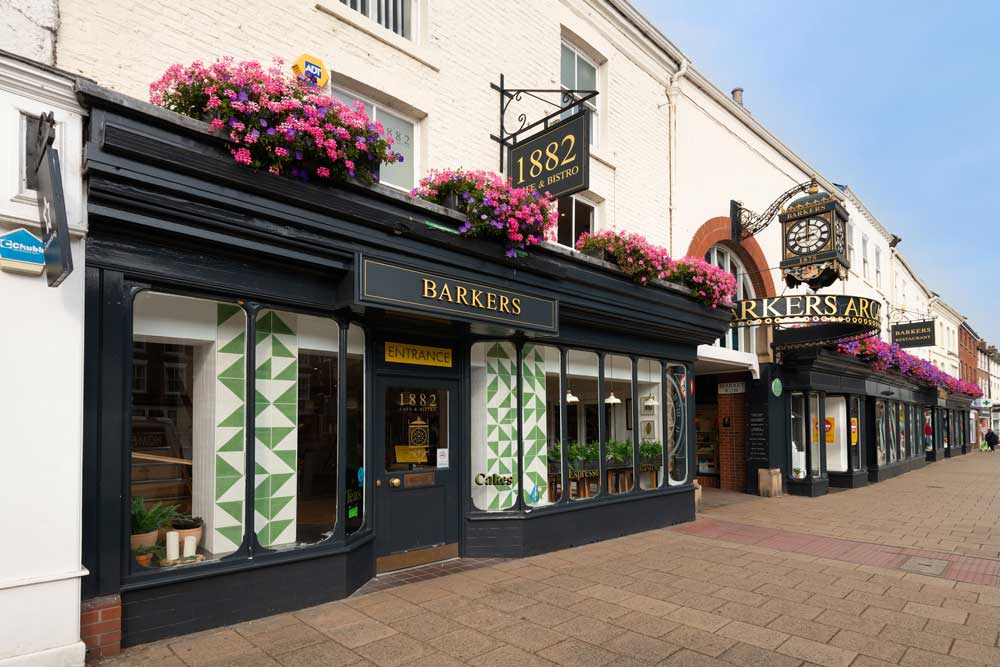 MARKET ROW
Below left is Market Row, which is now Barkers Arcade. Barkers Arcade was constructed in 1985.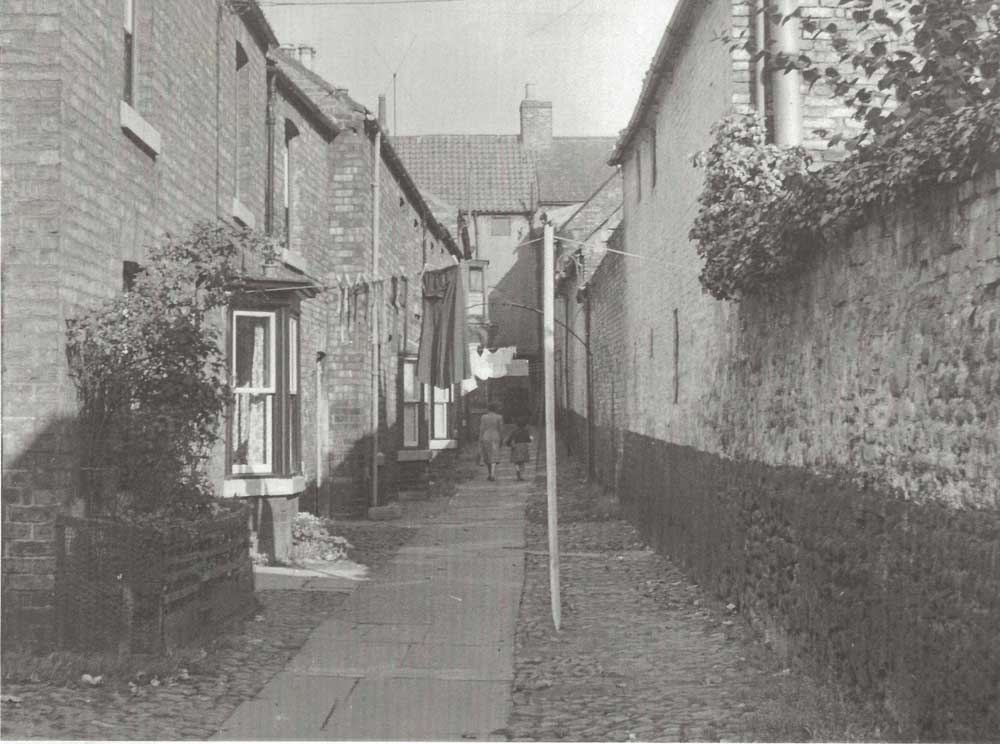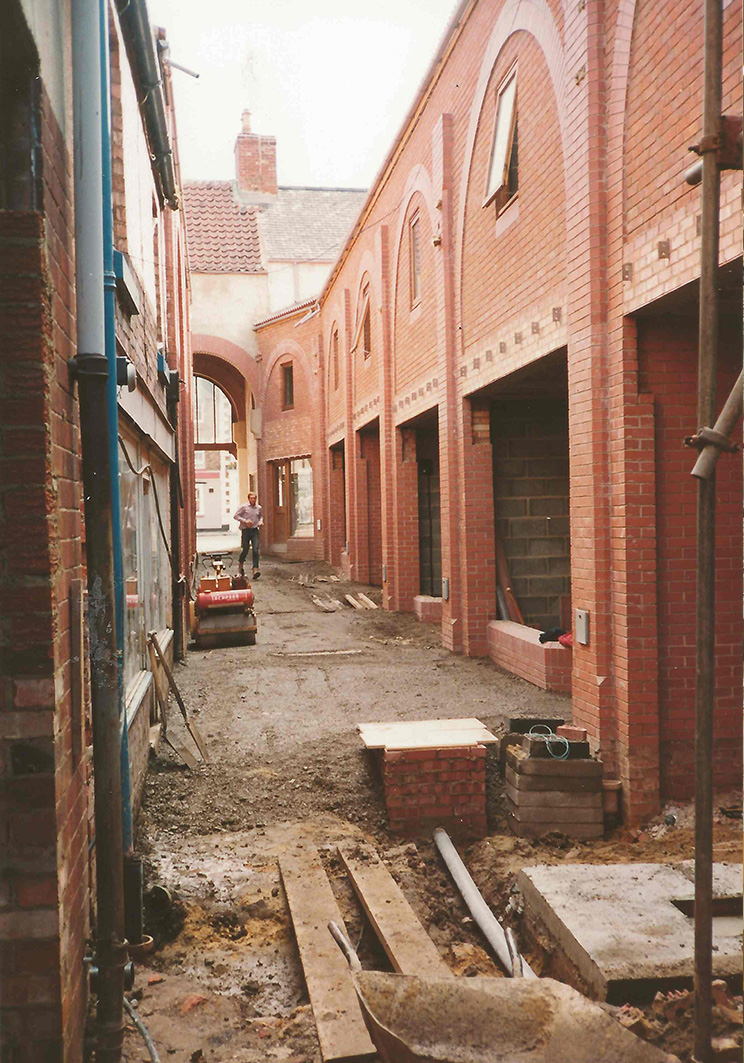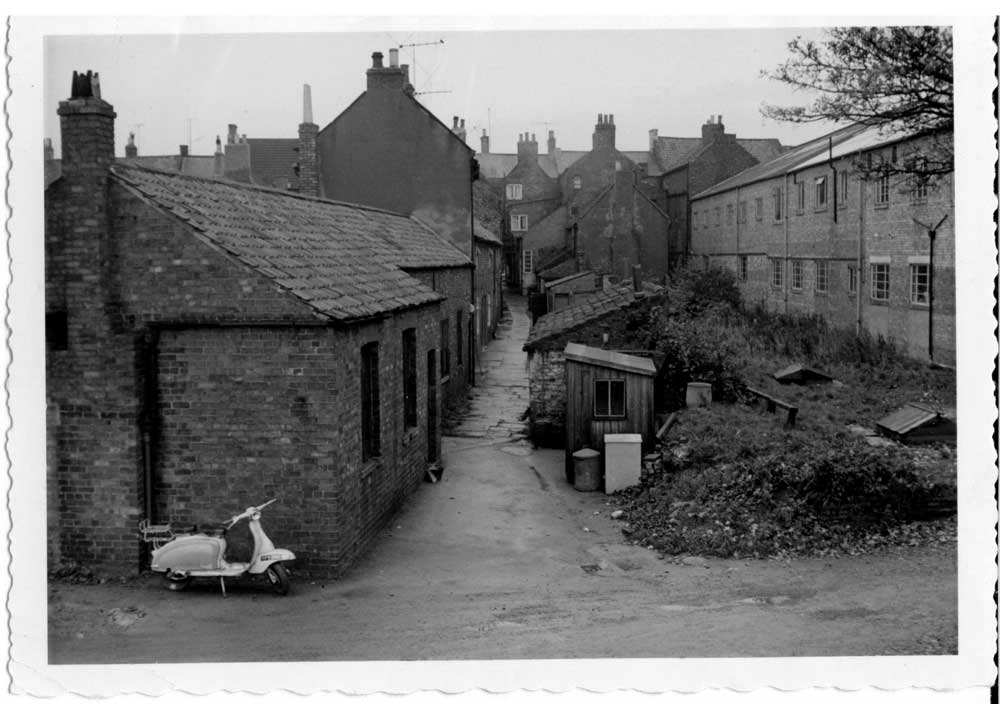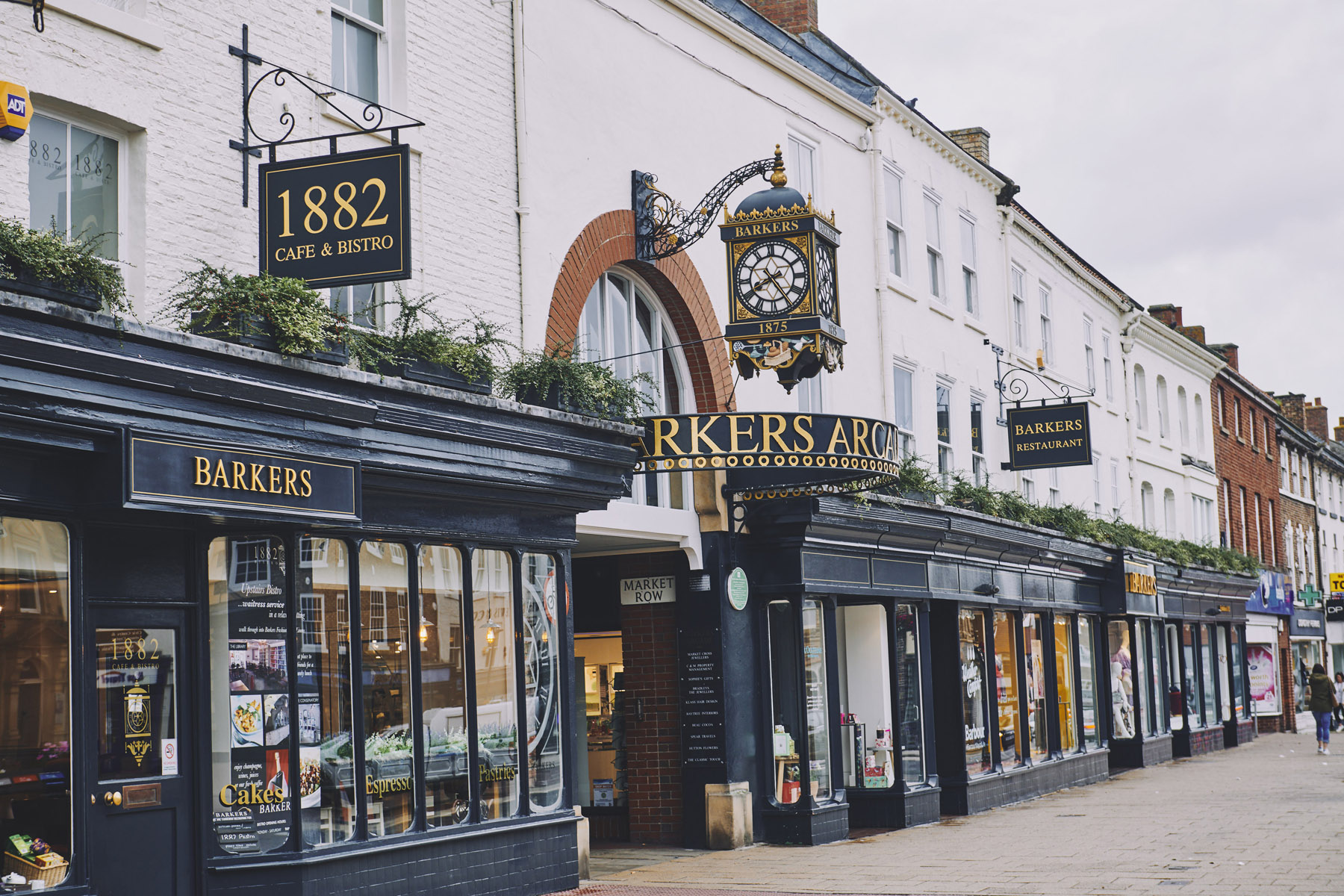 THE CONSTRUCTION OF BARKERS HOME, 1994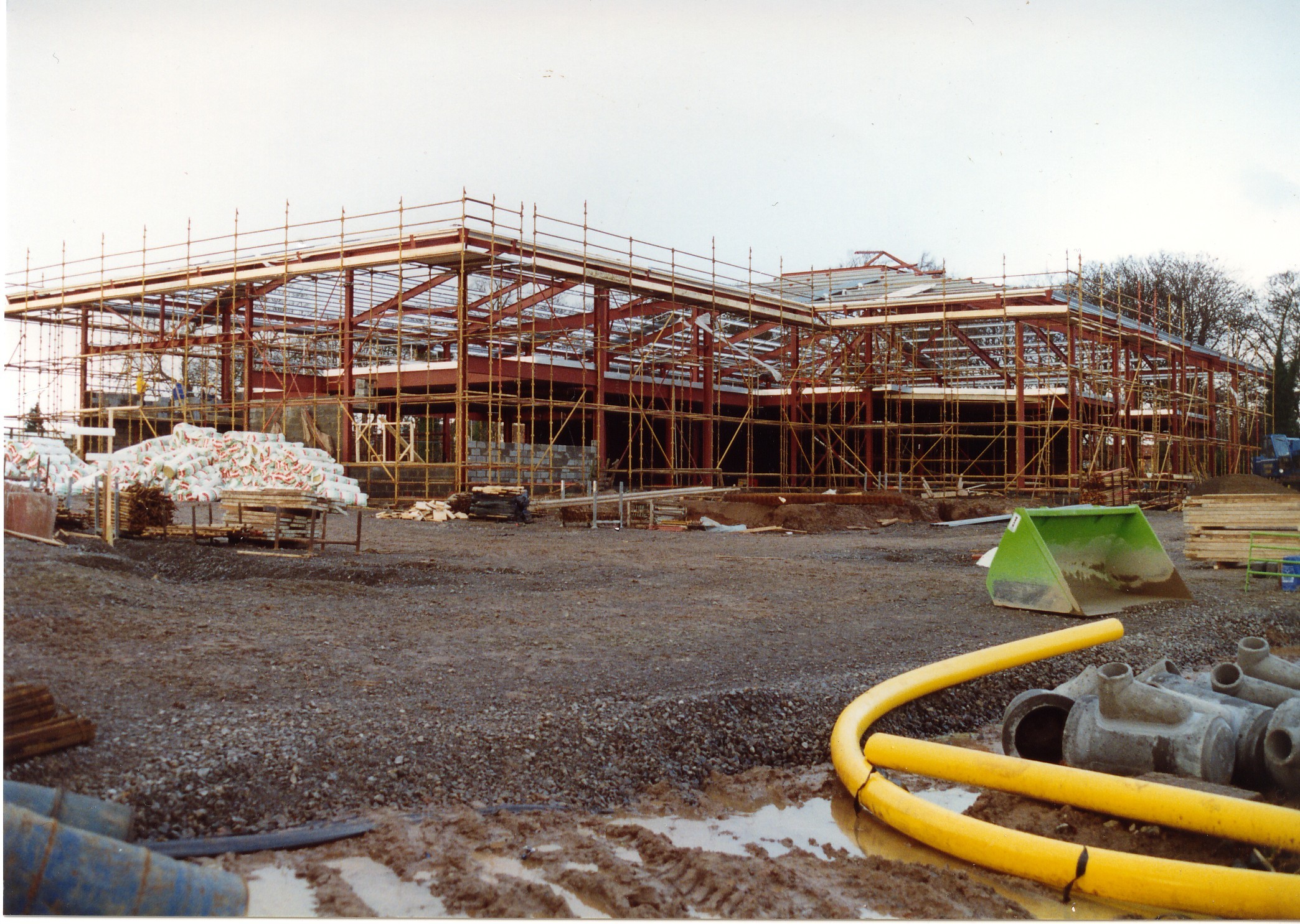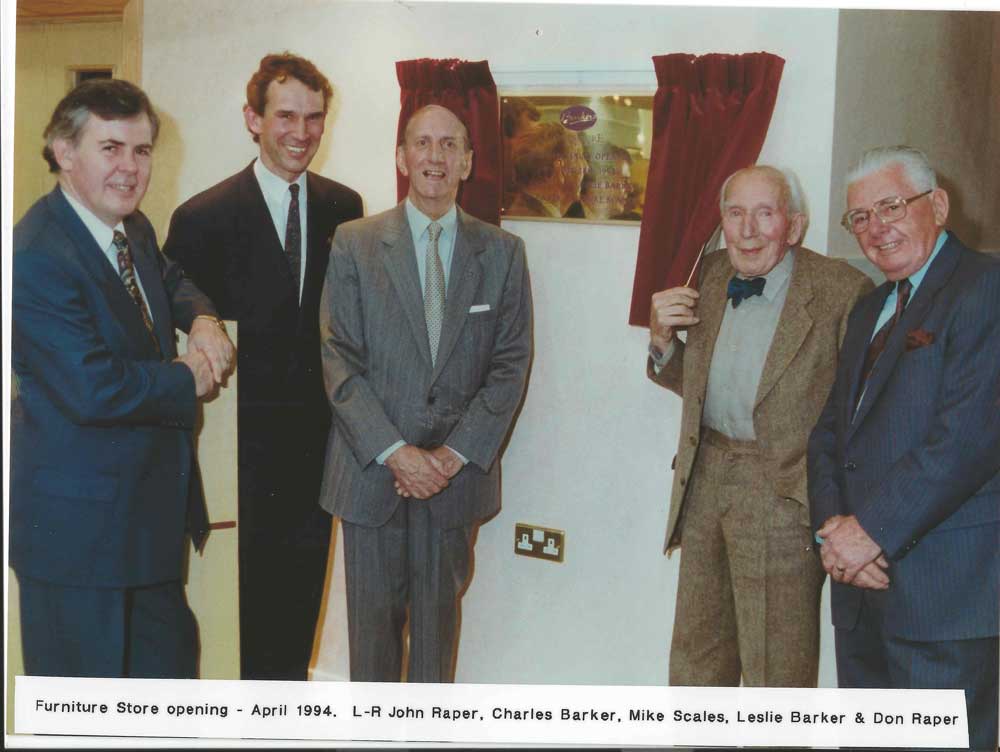 THE EXTENSION OF BARKERS HOME, 2015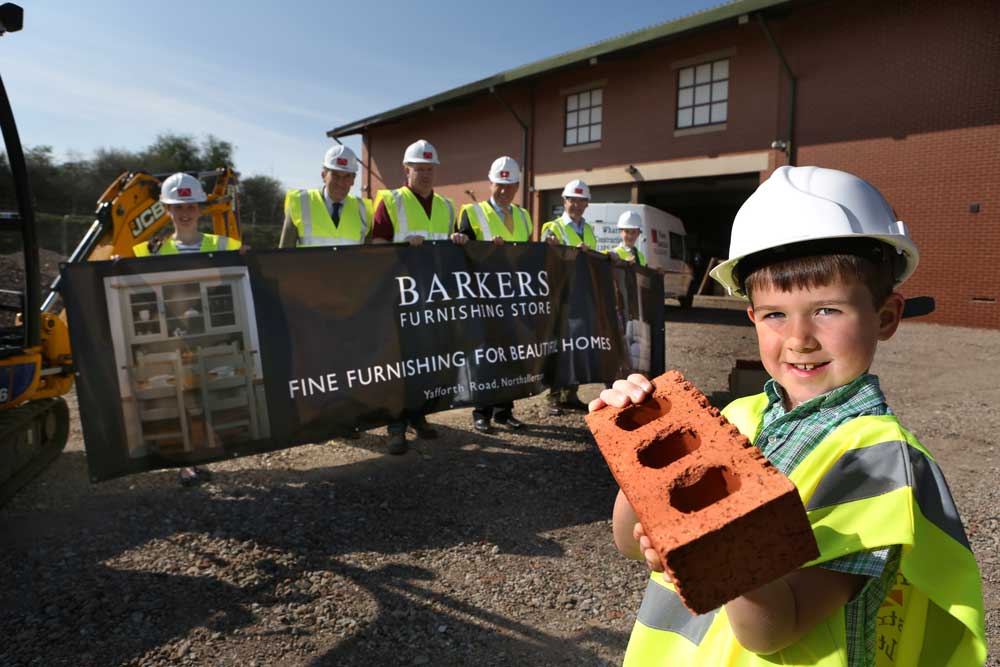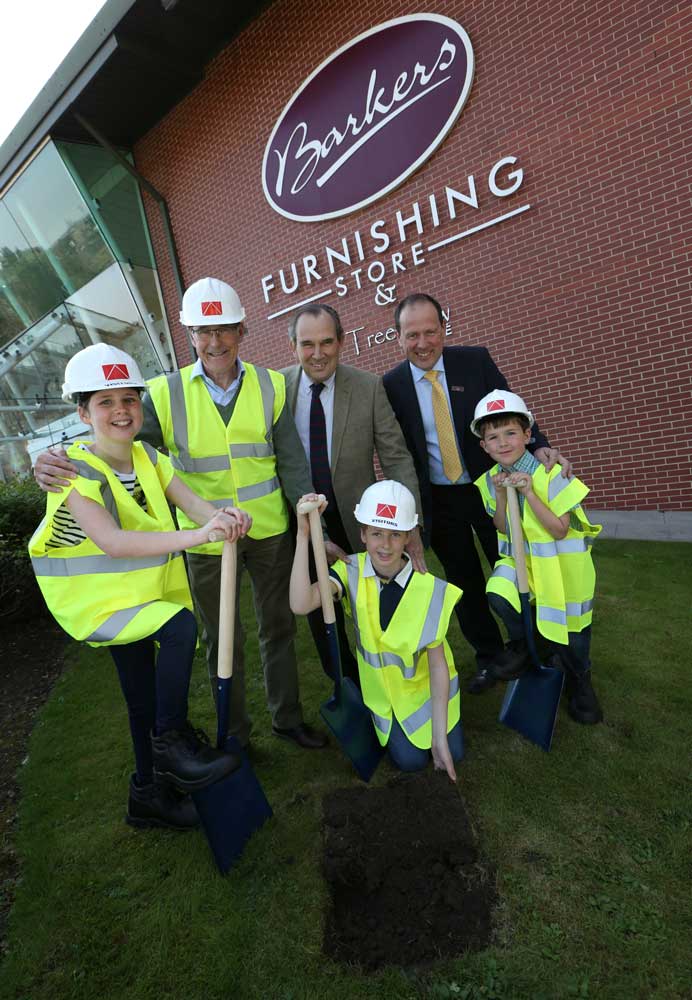 A BARKERS ART COMPETITION, 2000
Back in the year 2000, to celebrate Barkers 125th birthday, Barkers conducted a competition with the local primary schools to get pupils to 'create their vision of shopping at Barkers'.
The first prize was won by a team of four pupils from Mill Hill Primary School, aged 8 and 9 at the time, which was £500 to buy art equipment for the school, and a medal each, which was presented by Charles Barker.
Two of the lucky winners are now actually working at Barkers! Gemma works on our Menswear Department, and Bridie is now our Marketing Manager.
Bridie says, 'I still remember this day vividly, and remember it being an honour to meet Charles and to win the competition - I never thought I would end up having the privilege of working with Charles and Barkers! I still have the medal and lots of happy memories. Naturally my drawing was the one advertising 'Reduced Shoes!'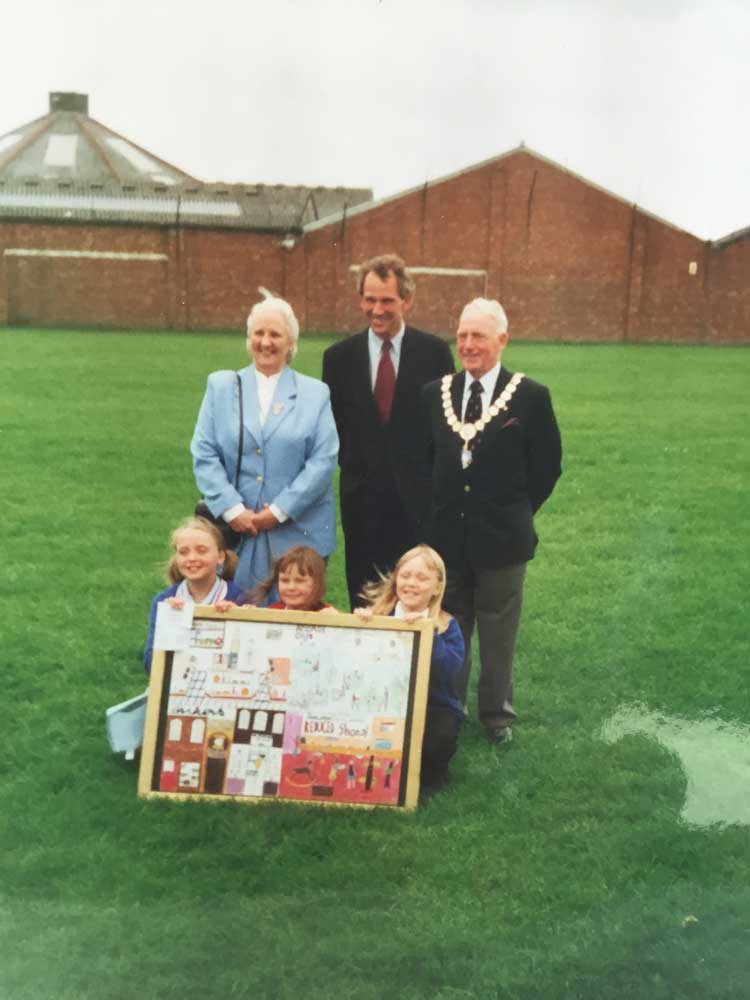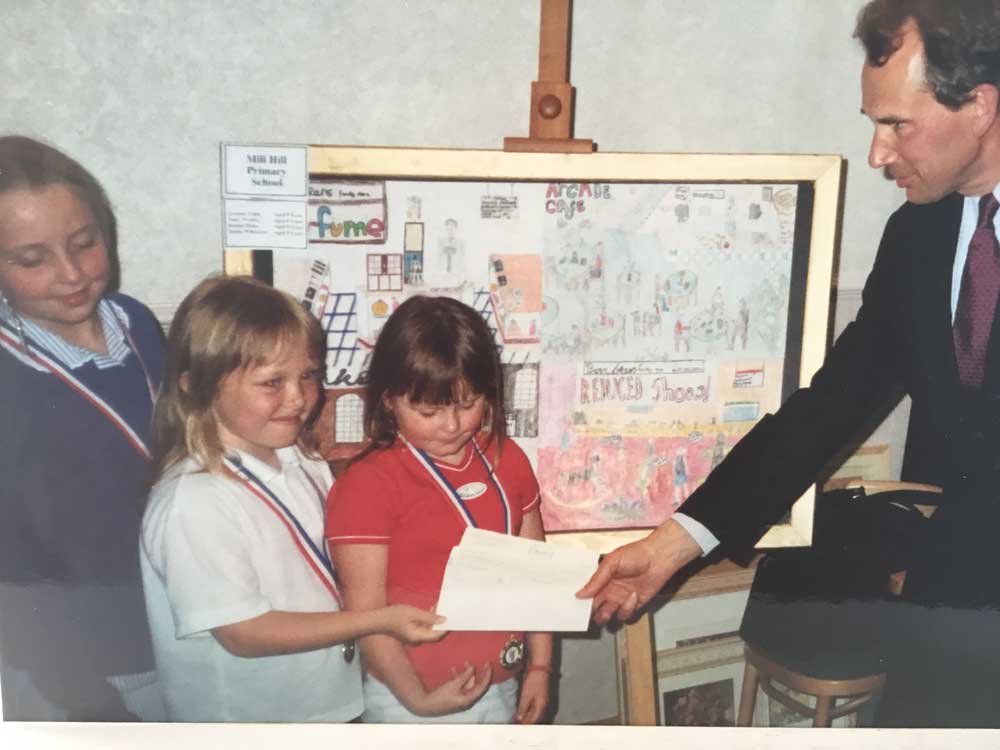 WE LOVE A PARTY!
Here's just a small selection of some of the launch parties and celebrations we've held over the years.
BEAUTY HALL GRAND OPENING WITH PAM ROYALE, 2011
A launch party was held to celebrate the renovated Beauty Hall, including the arrival of our Biju Brow Bar. Many staff members pictured are of course still with working us 10 years on.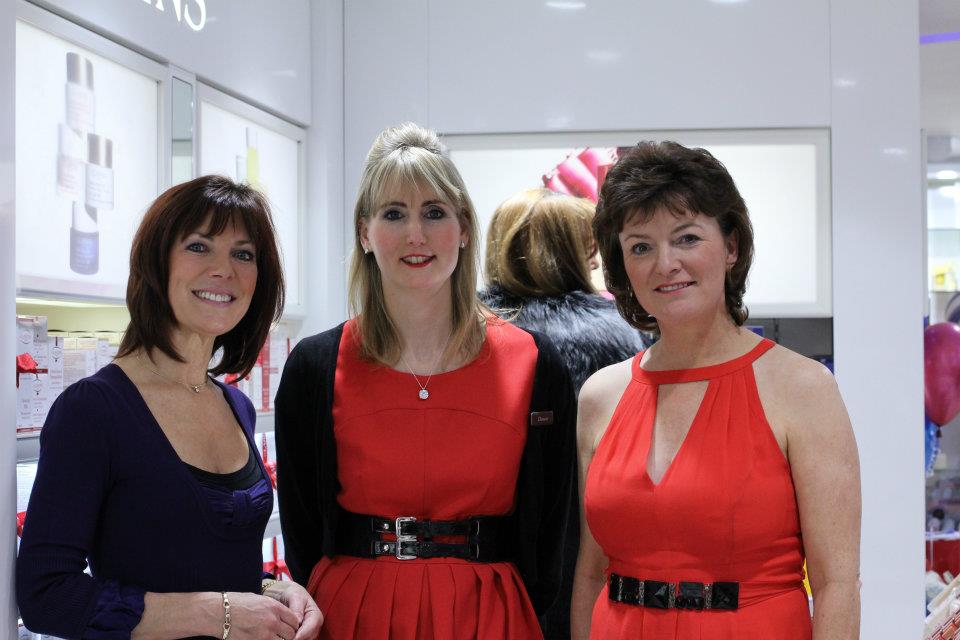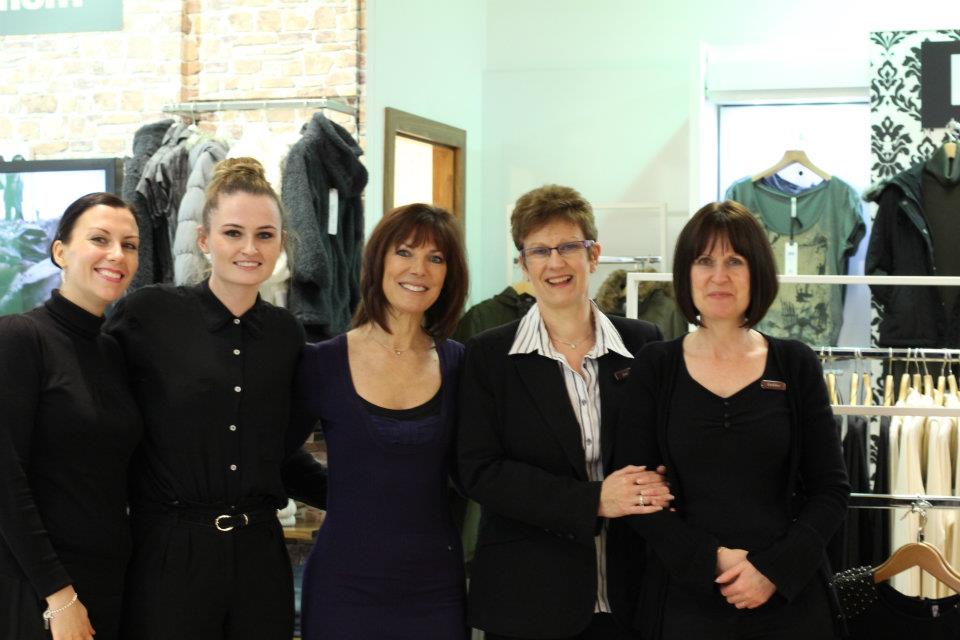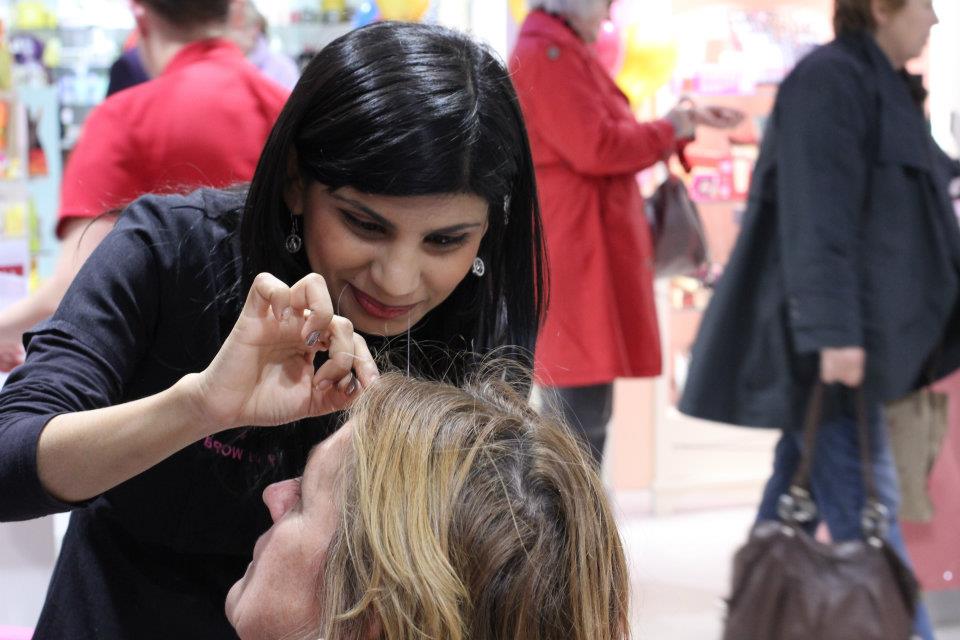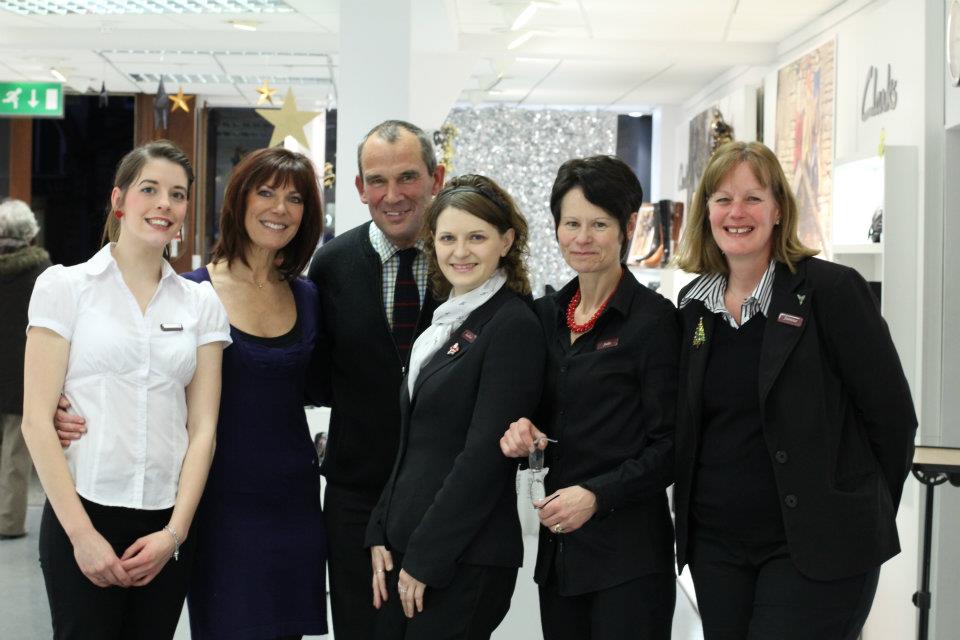 BARKERS HOME EXTENSION OPENING, 2016
To celebrate the opening of our new extension, Barkers threw a launch party for the staff and family, with champagne and canapés. 
We also held a live a cookery demonstration with Ken Hom, a famous TV chef.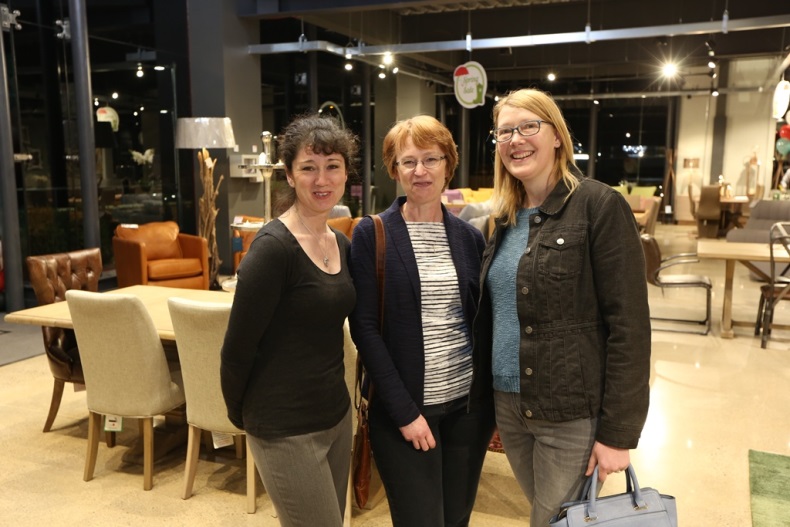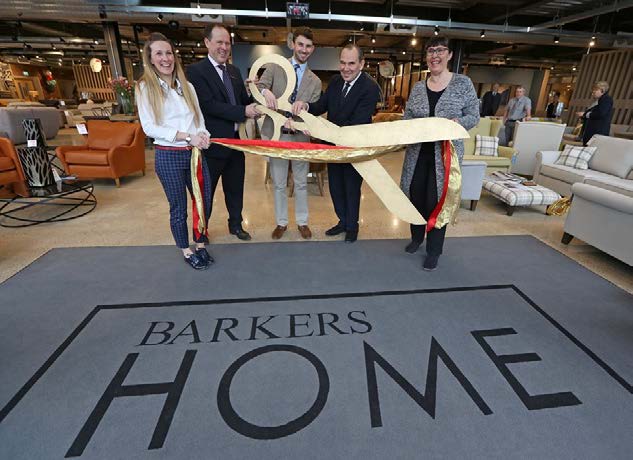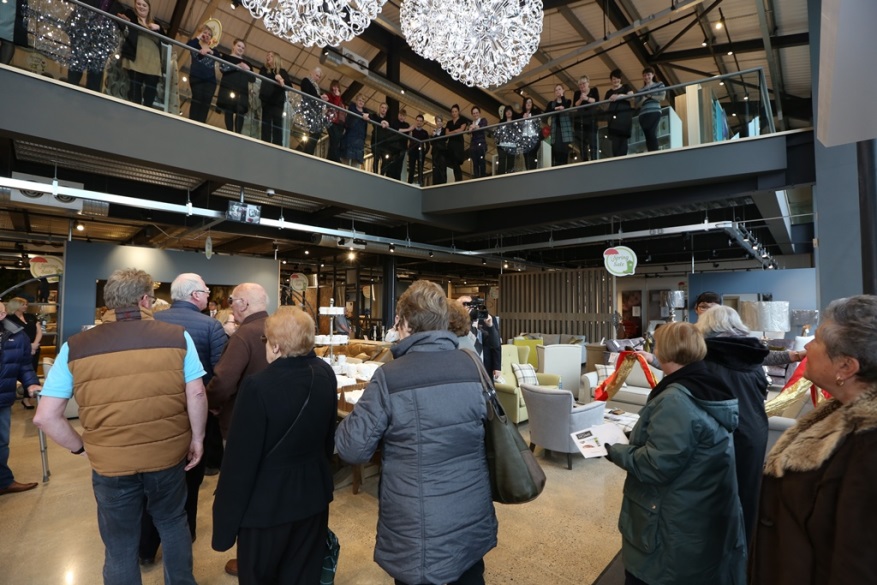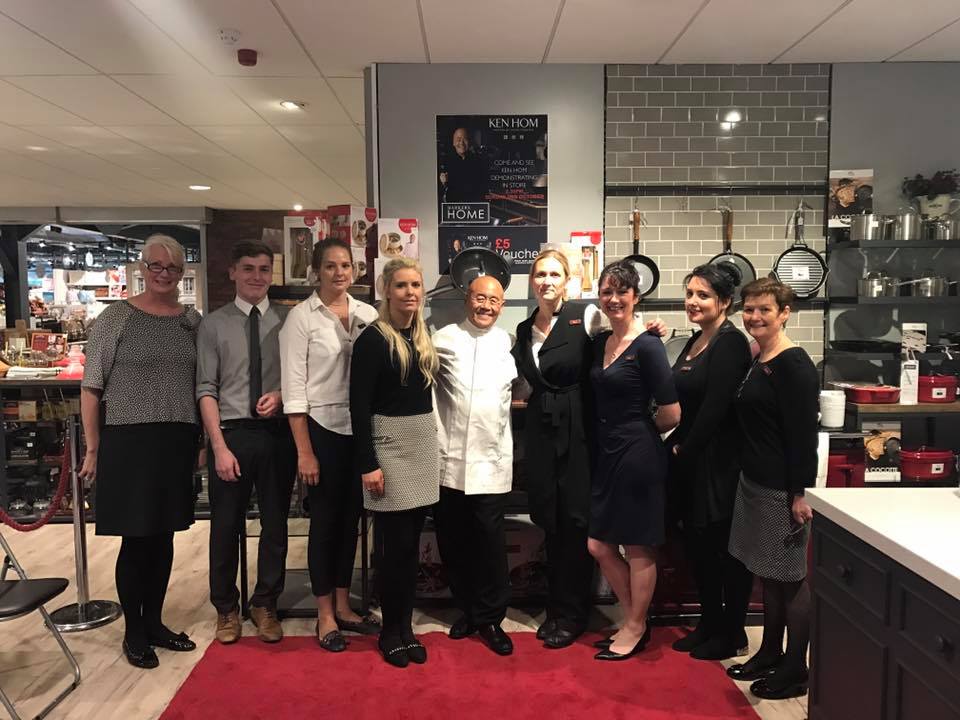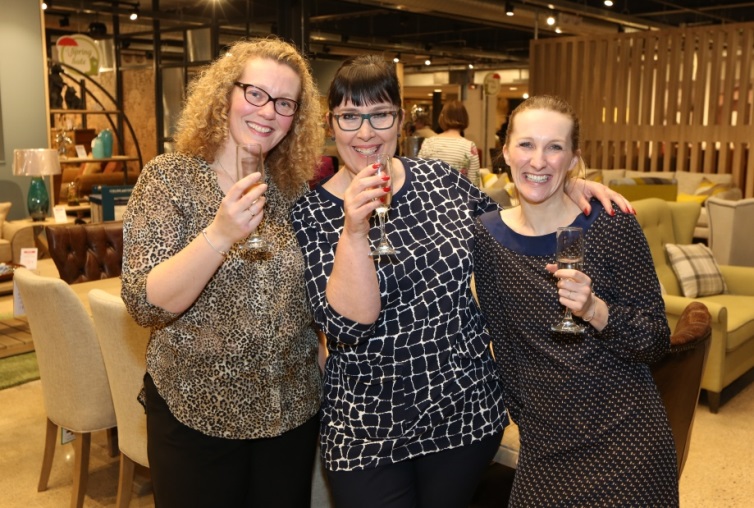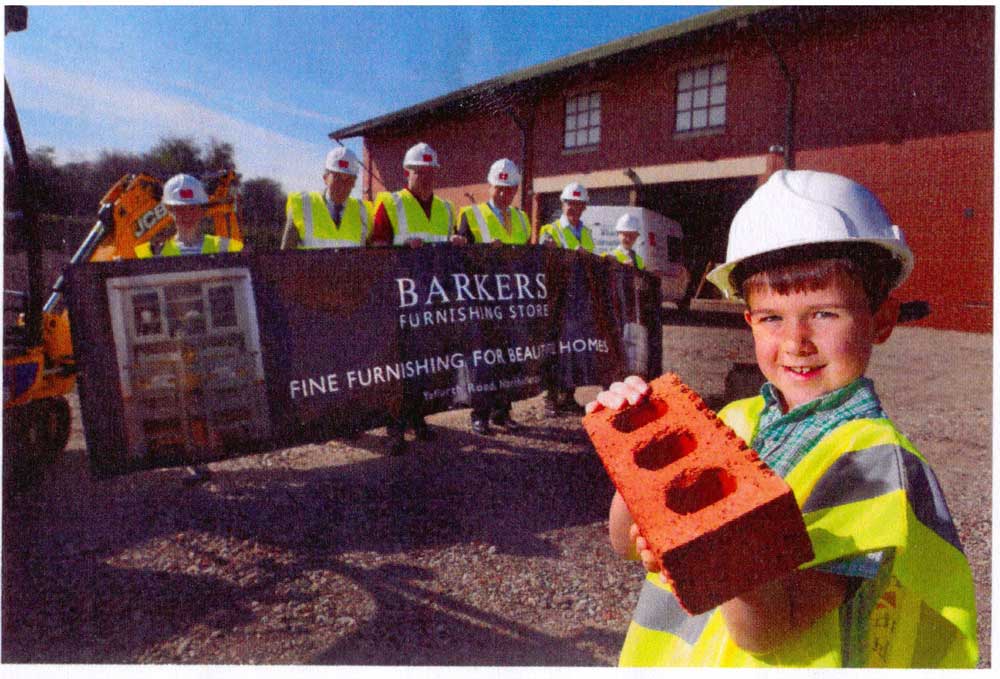 BARKERS BEAUTY CARNIVAL
Those of you who are avid Beauty fans may have attended our Beauty Carnival, usually held in May. With prizes to be won, there is always plenty of fun to be had! Fingers crossed we are able to do this this year.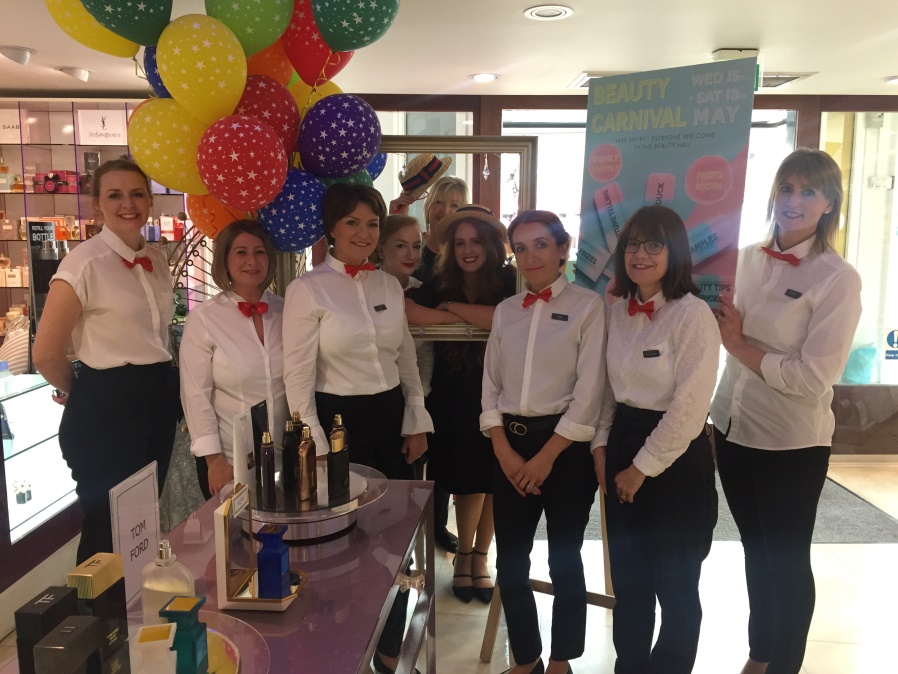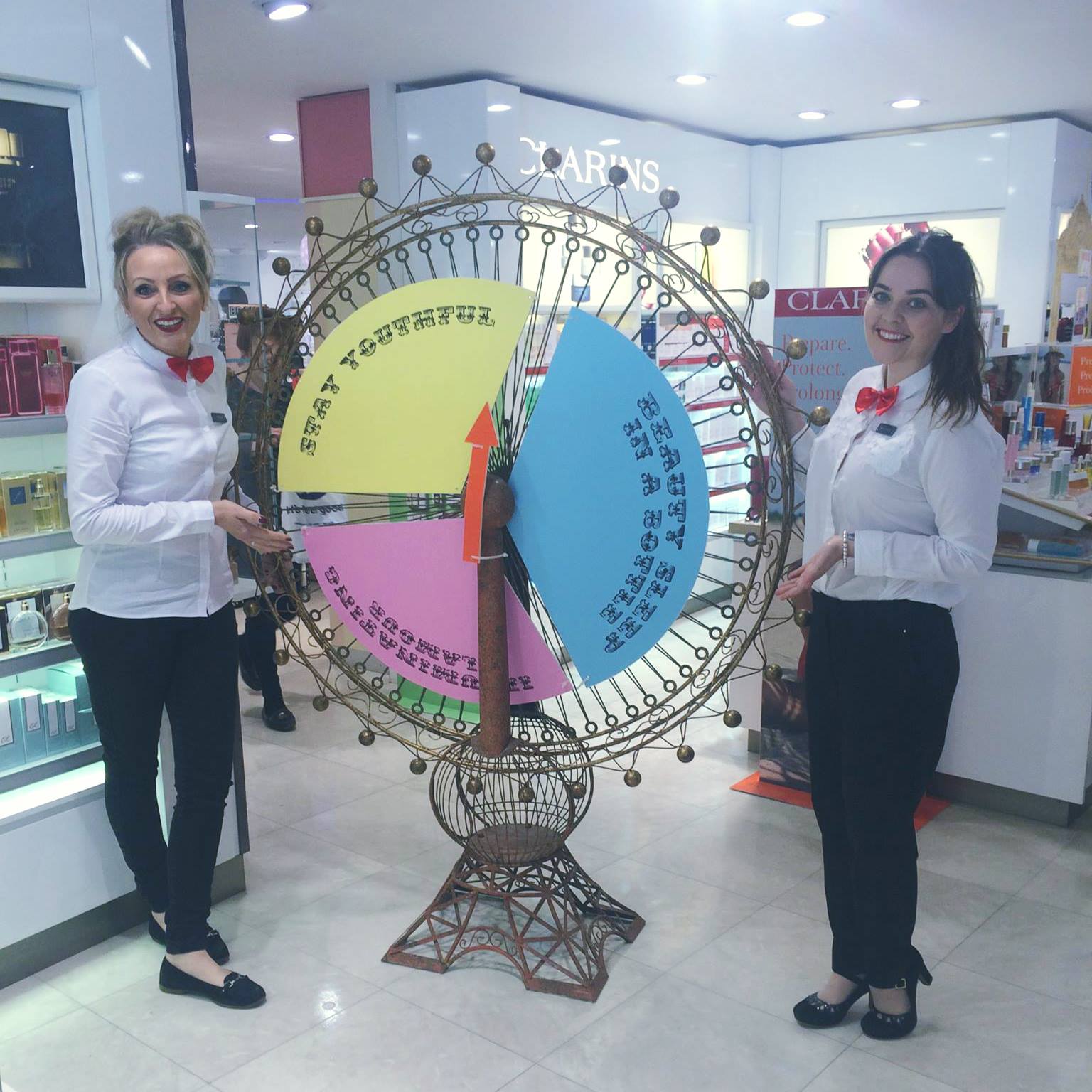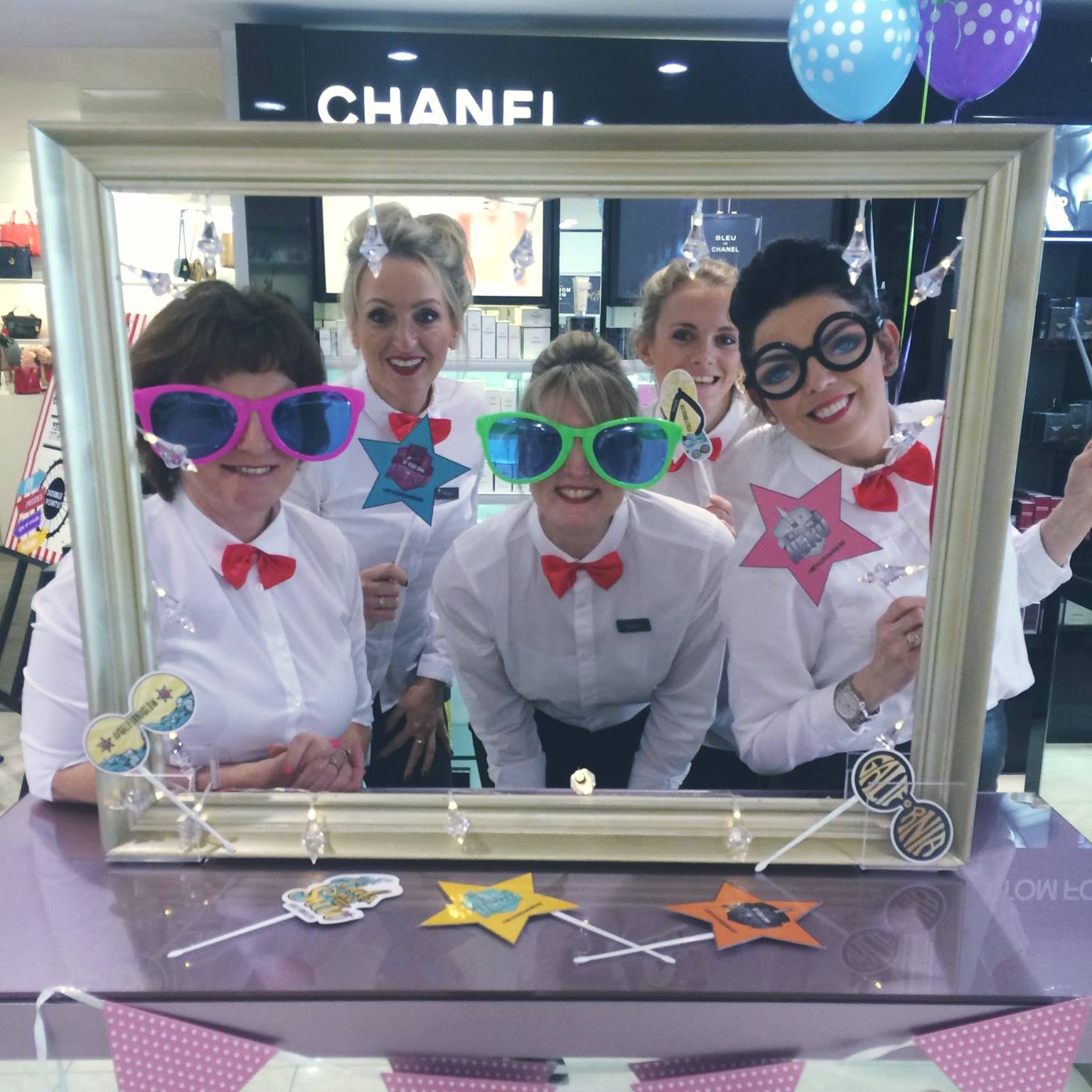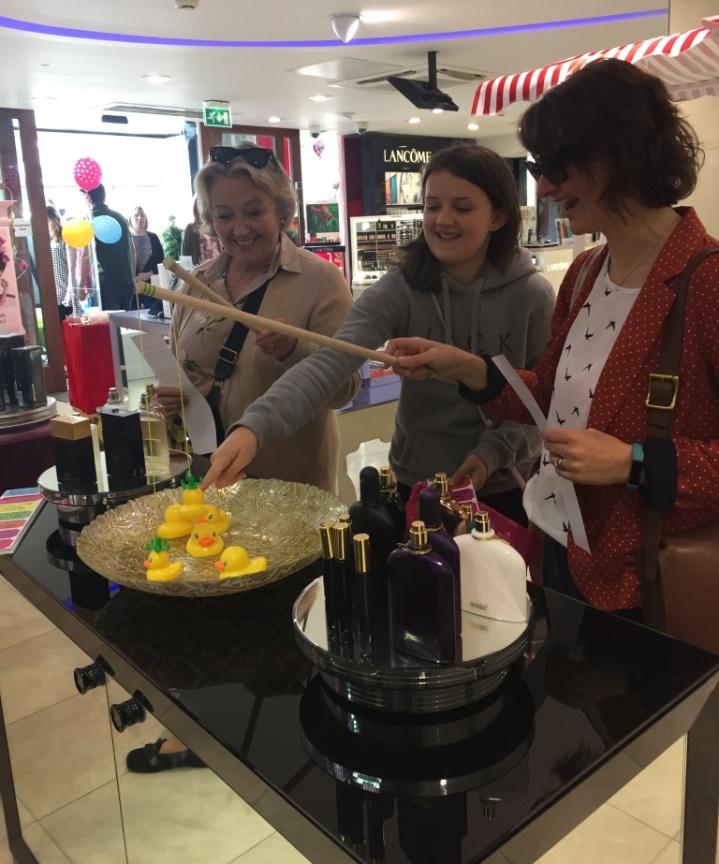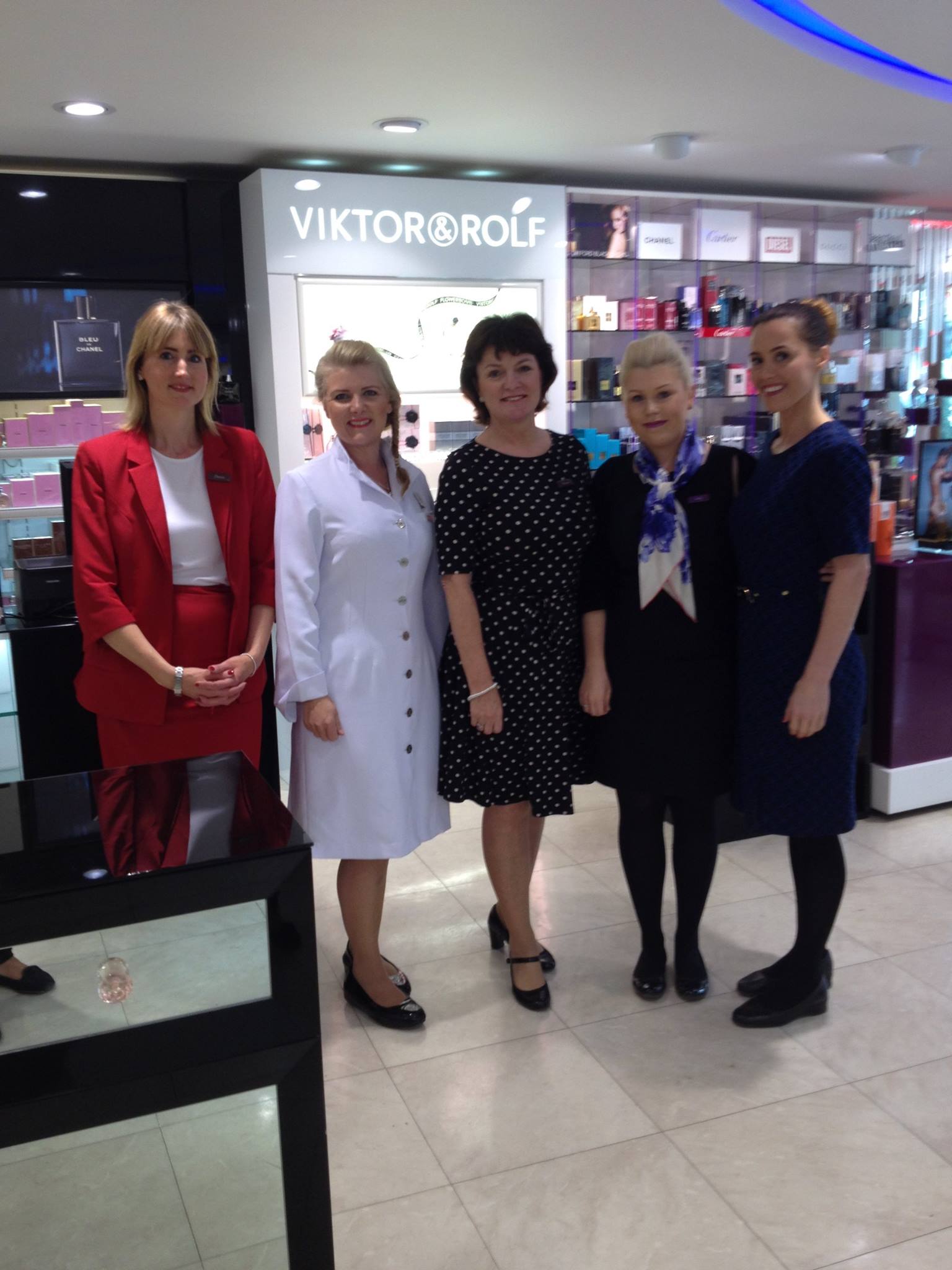 THE BARKERS TEAM
We've welcomed many people into the company over the years. Here are some memories of staff members over the years.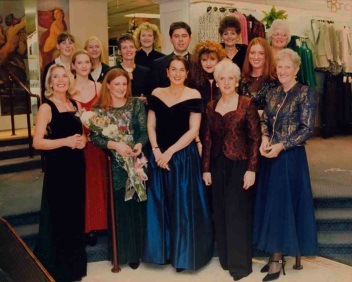 Barkers Womenswear Team late 1980's/early 1990's. Pictured on the far left is Heather, who works on our Fragrance counter to this day - and still looks as beautiful as ever!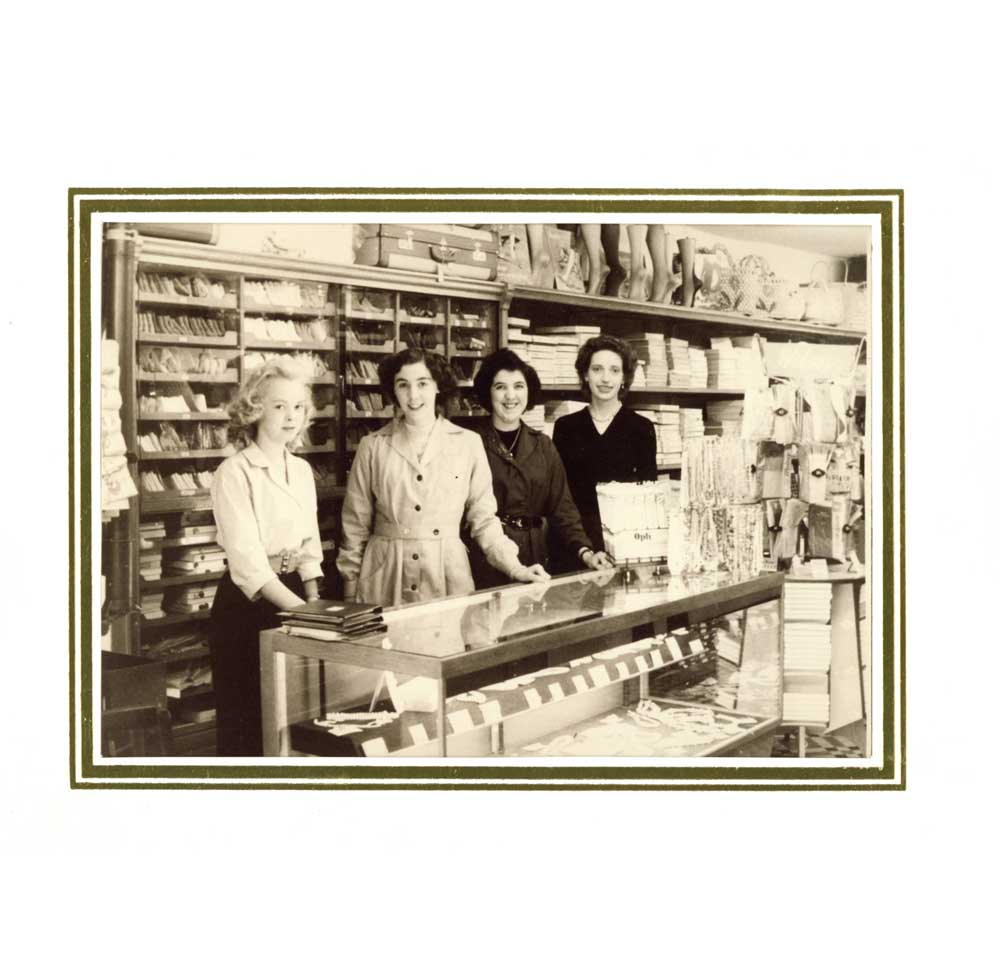 Barkers Lingerie Team during the 1960s.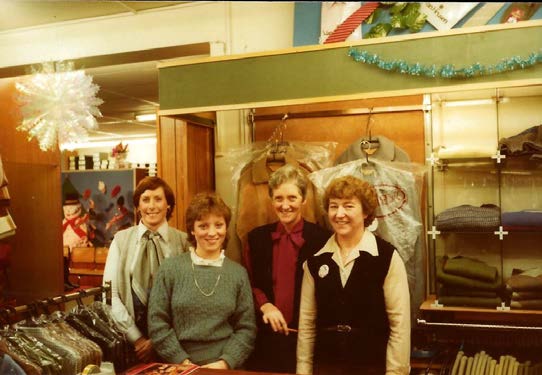 Barkers Menswear Team in the late 1970s/early 1980's.
SID 

Sid, a well-respected former employee of Barkers. Sid started as a carpet fitter, and then as a maintenance man. Below, Sid is pictured below with the pneumatic cash tubes that were used in the store in the 1980's, as well as a feature in Barkers magazine from 1987.
A quote that stuck out for us, 'After 27 years of seeing Barkers grow and change with the times, Sid perceives the relationship of those who work in the shop - directors and staff alike - to be one of its greatest strengths. "A lot of the staff have been here a long time, like me, and longer. It creates a good spirit, and it helps to keep the traditions alive"'. We like to think this is the same now, 34 years later.
Charles Barker thought very highly of Sid, and he will always be remembered fondly.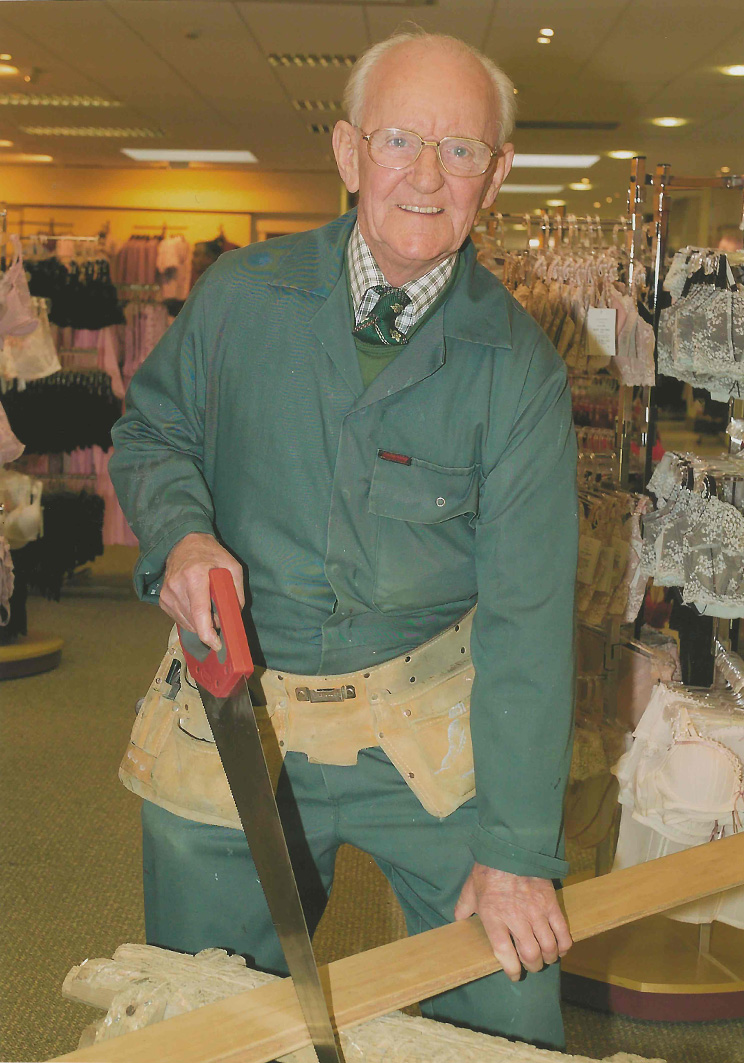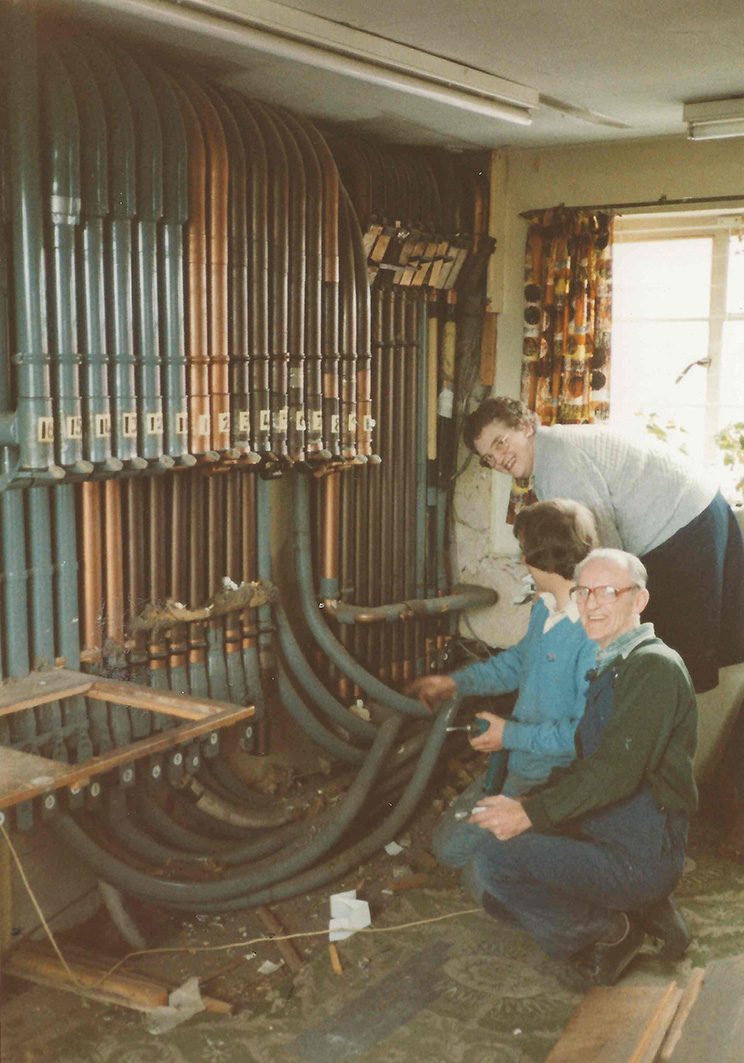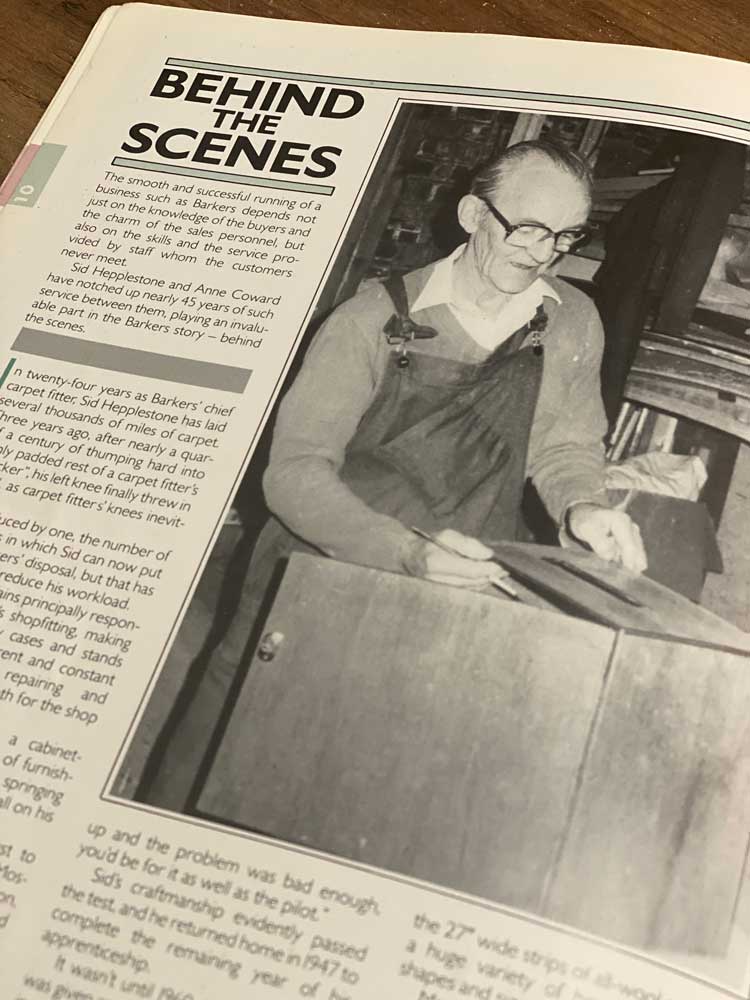 ALAN & SID (Part One)
Here's a bit of a story to test you! Pictured below, in the black and white photograph, is the Carpet Team during the 1960's. Second from the right is Sid, as mentioned above, and to the right of him is Alan Dandy. Alan is again pictured in the second photograph, on the right.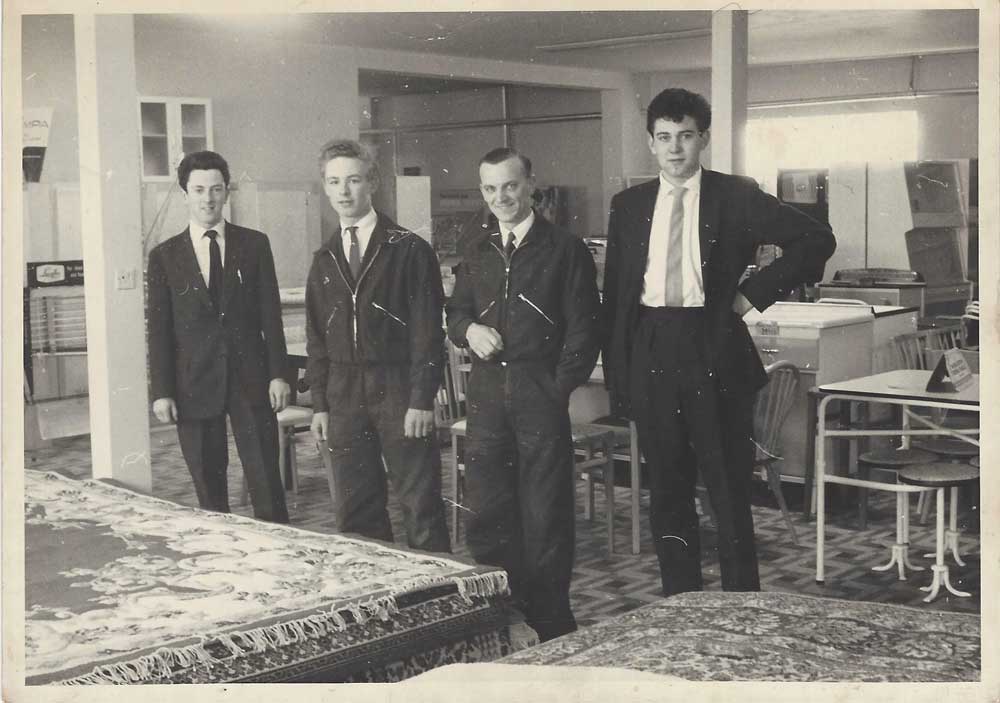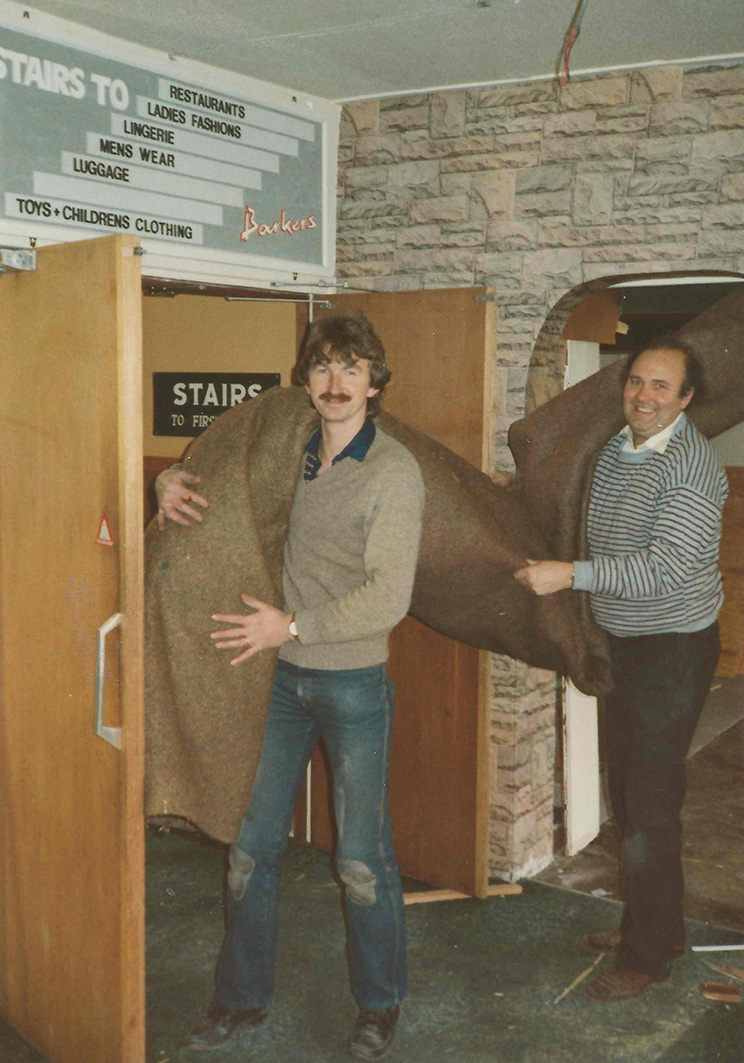 TOM & STUART (Part Two)
This photograph shows Stuart celebrating his 30th year of service. Stuart is the son of Alan - keeping it in the family! 
However - on the far left is Tom - Tom is pictured (sporting a moustache) above with Alan back in the 1980's! Demonstrating just how loyal our staff are.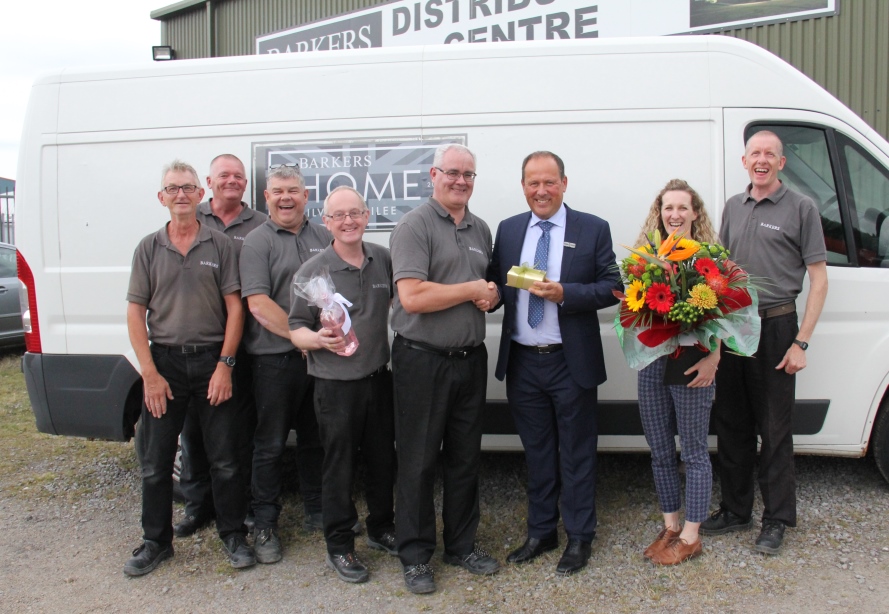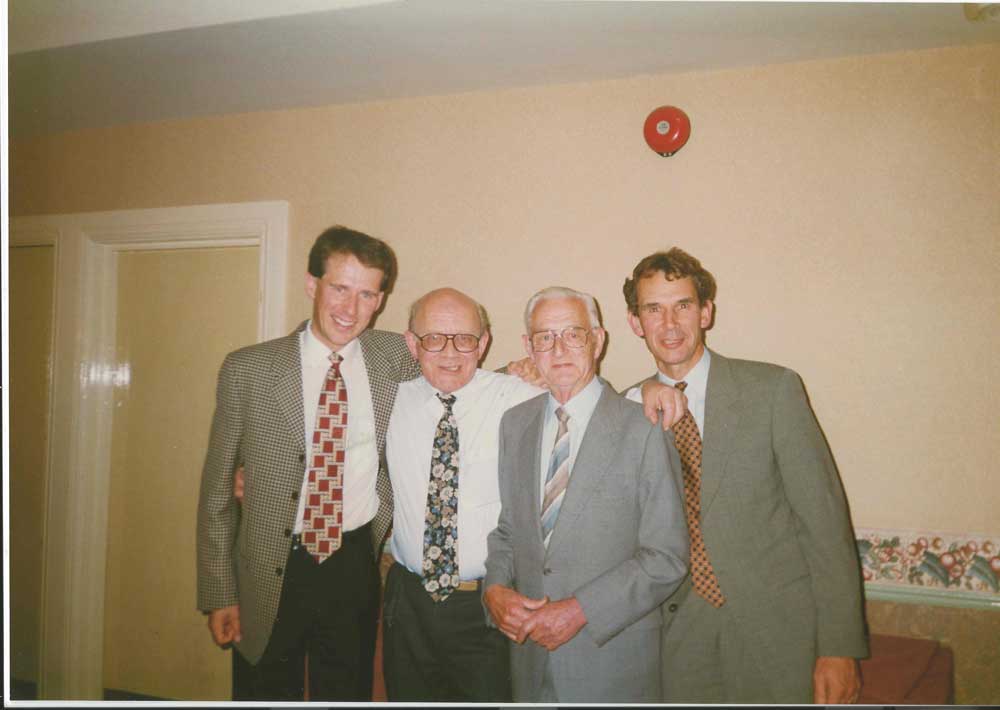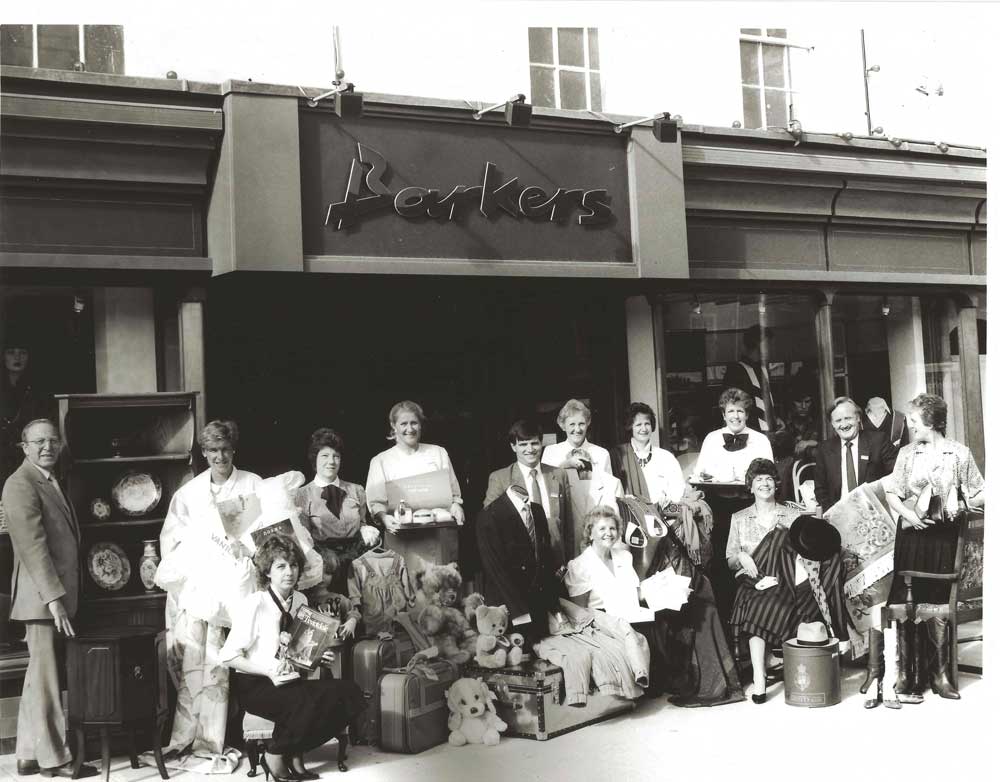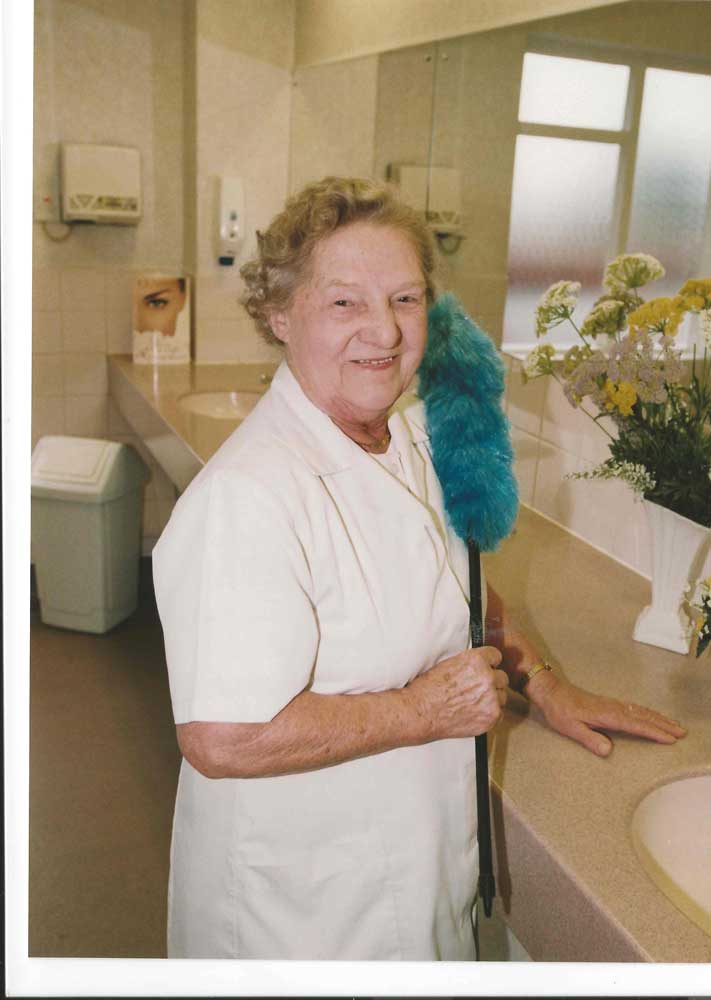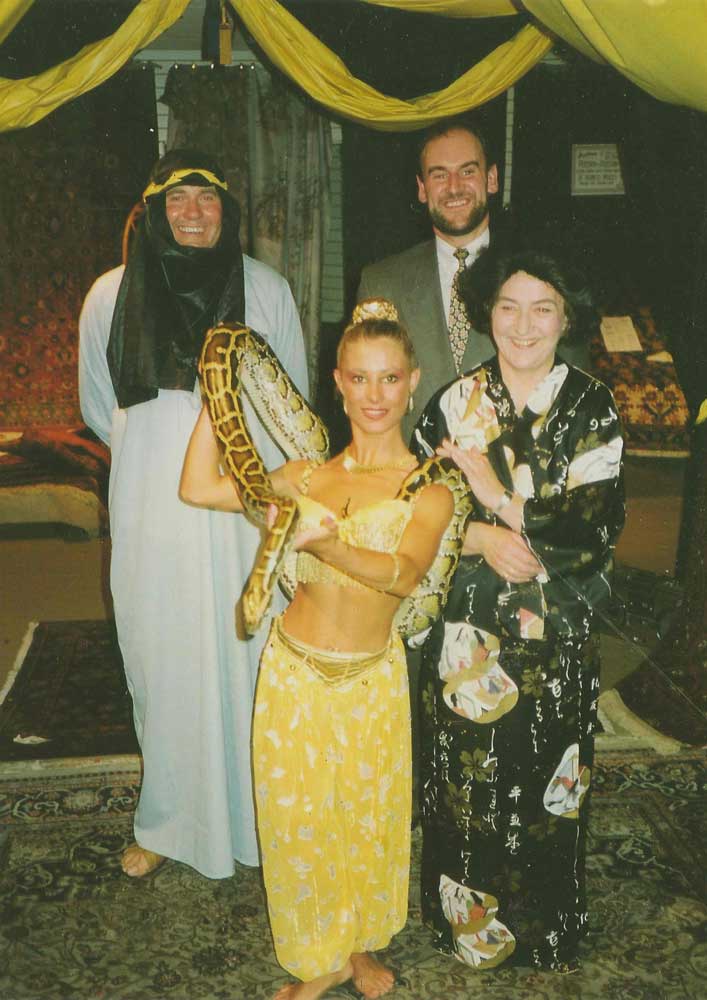 ANNE COWARD
Anne was famous all over North Yorkshire for her scones, as well as her self described, good old 'plain Yorkshire cooking'. Anne was a much-loved member of staff at Barkers, and as you can see below, Anne was invited to open Barkers Kitchen after it's revamp in 2015, at 100 years old!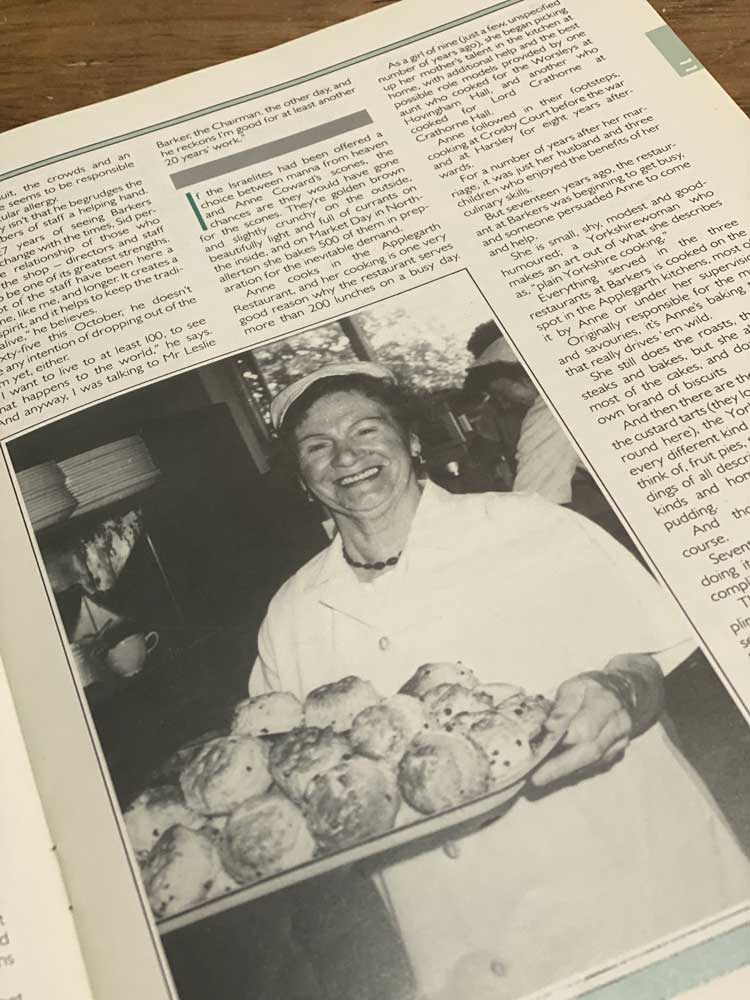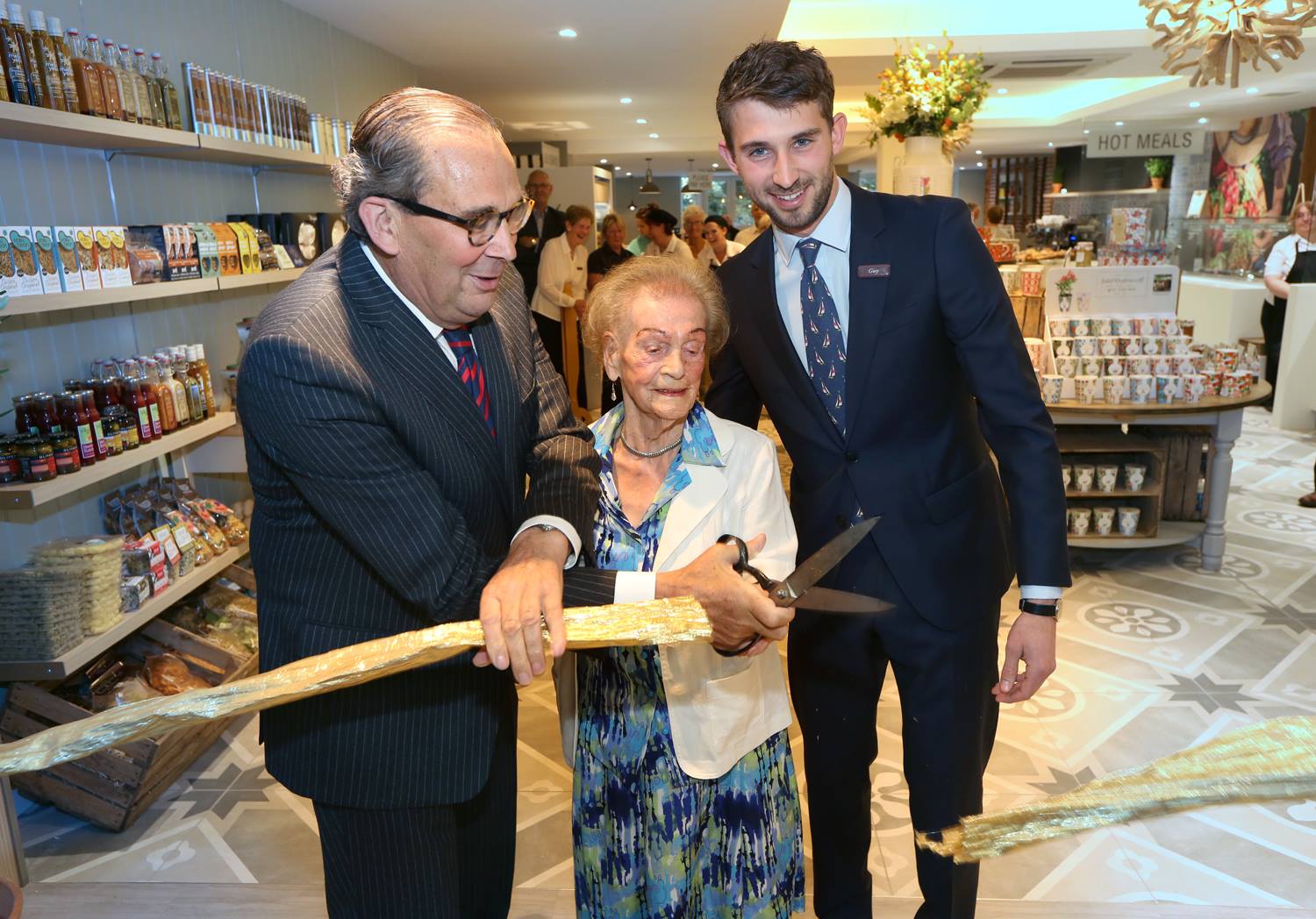 LONG SERVICE AWARDS
We have a very dedicated team of staff here at Barkers, and we are delighted to present awards for long service. Here are just a handful of long service awards, from 20 to 30 years + service from over the years.
LONGEST SERVING MEMBER OF STAFF
And the award goes to... Anne Hardwick! Anne started working for Barkers on 1st November 1975, and still works in Barkers Kitchen to this day - that's a whopping 45 years service! Anne's steak pies are famous all over town, as are her scones and delicious cakes.
Andrew also works in Barkers Kitchen, working very hard from the early hours of the morning to prepare homemade meals every day.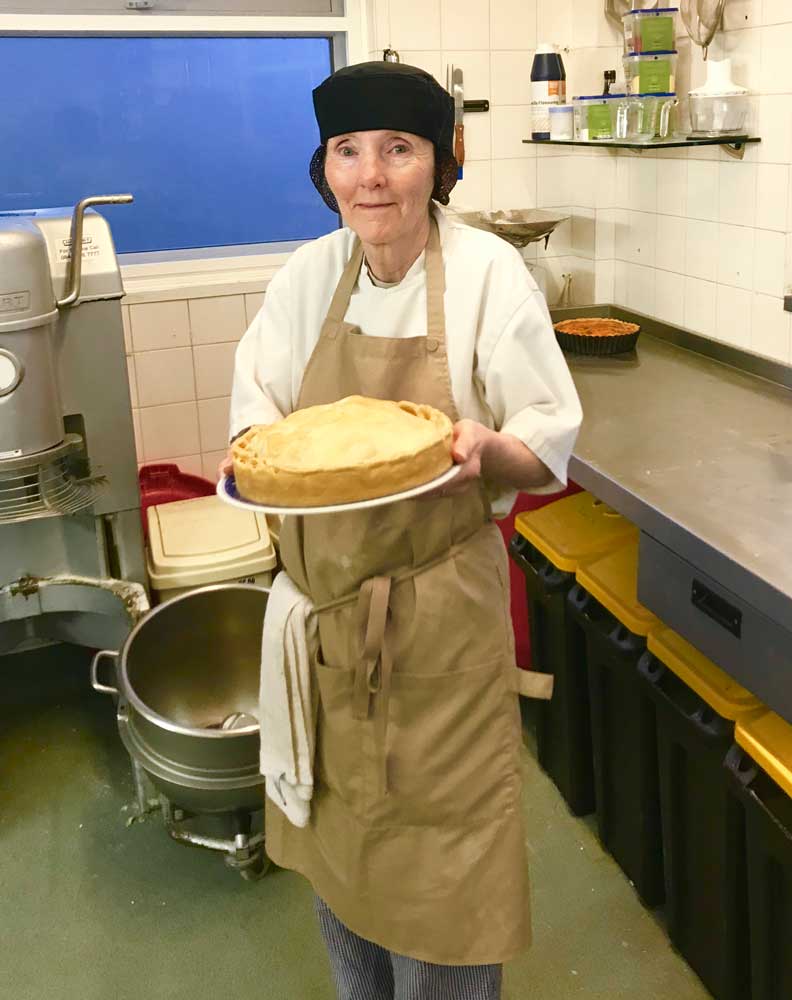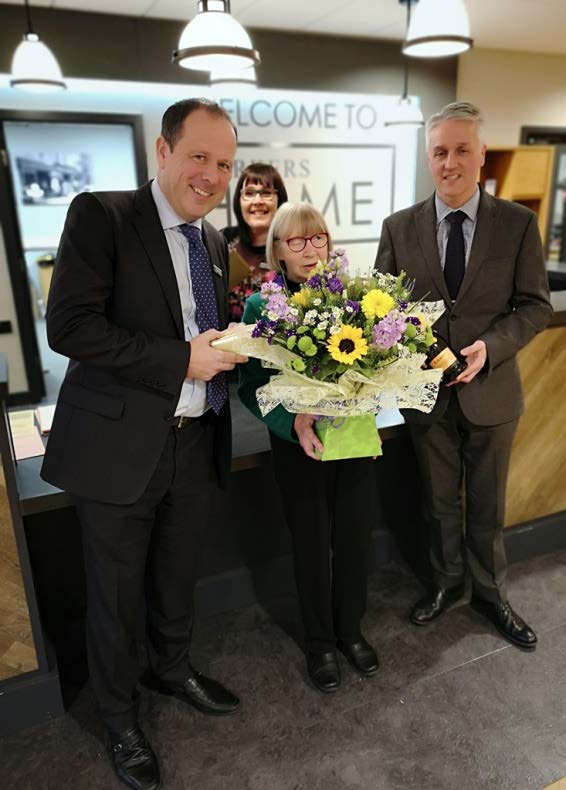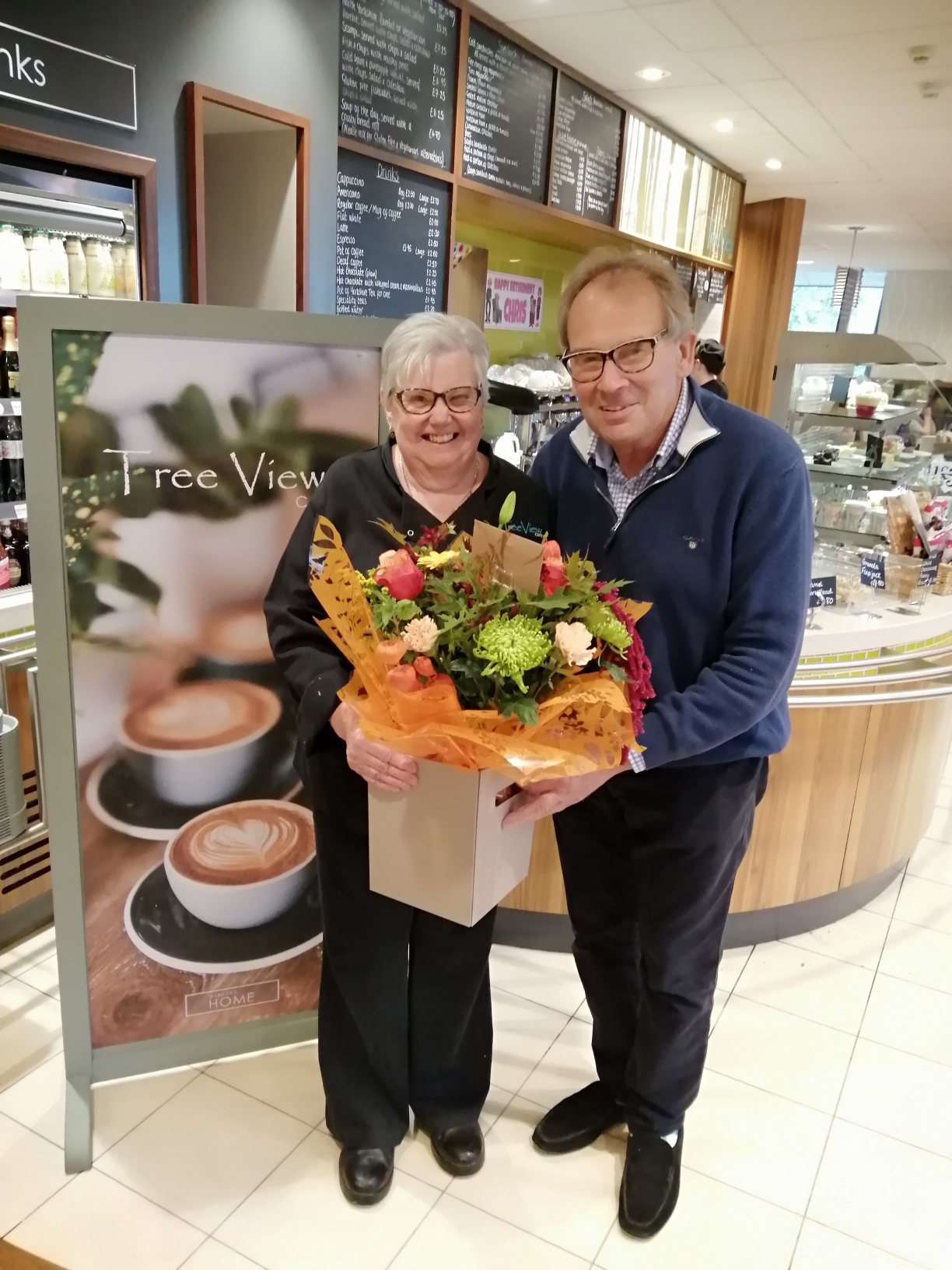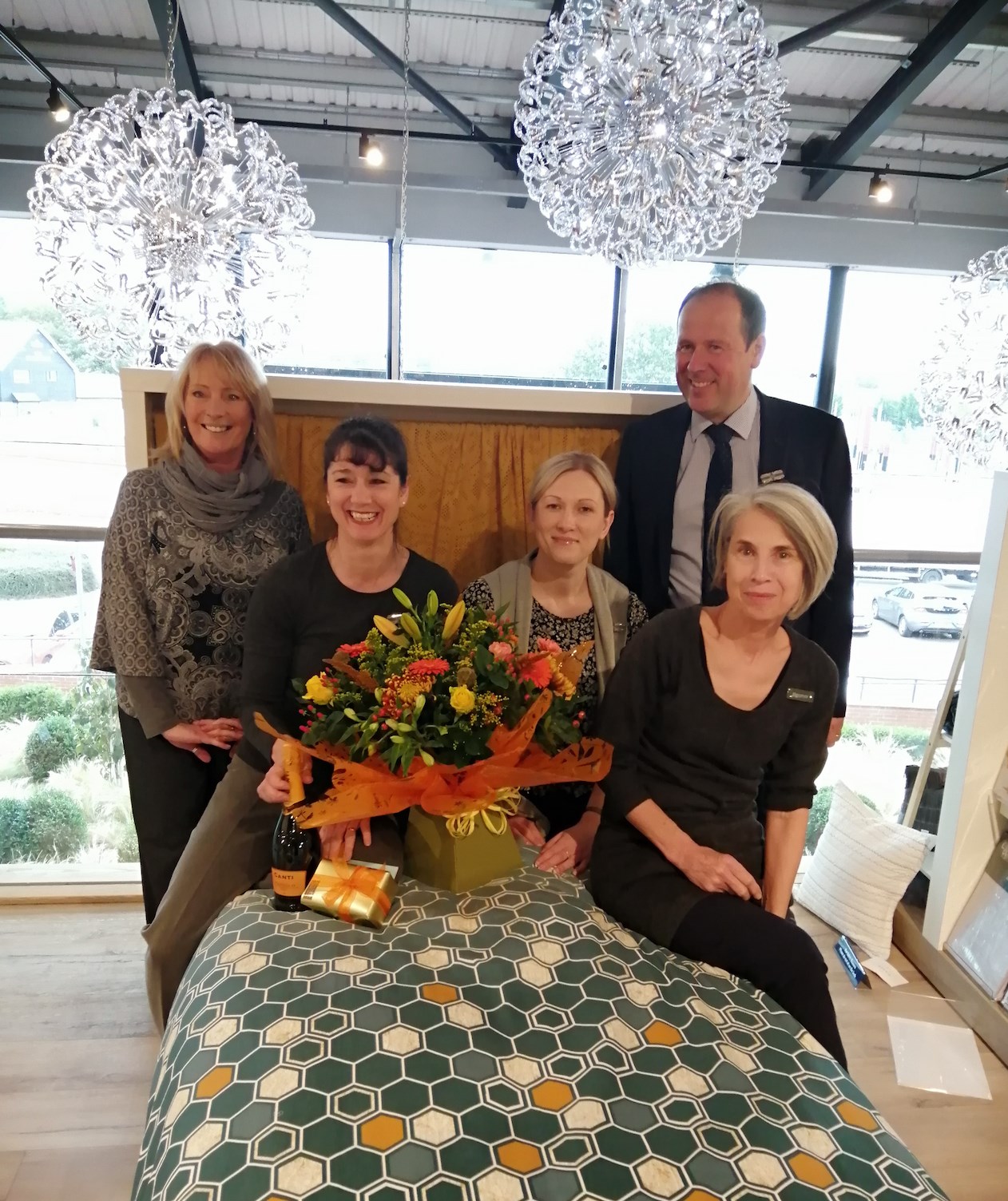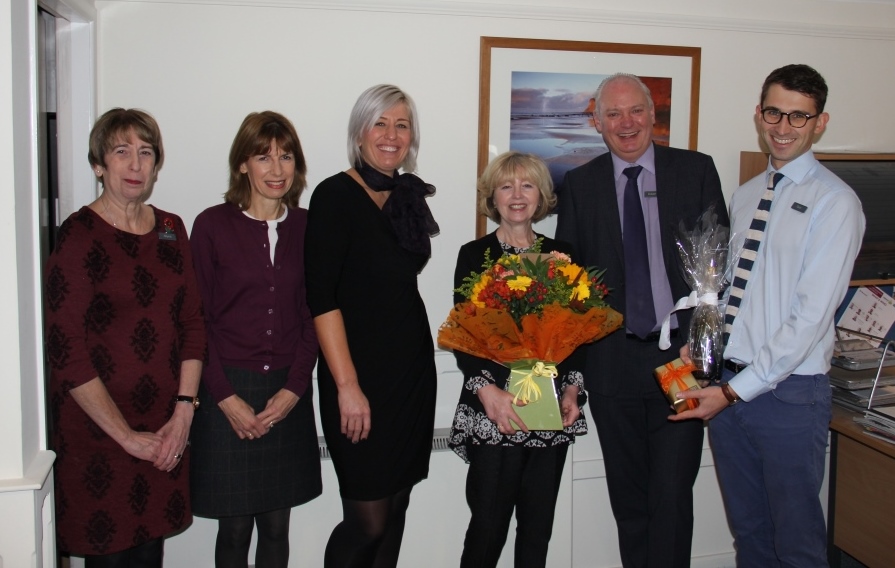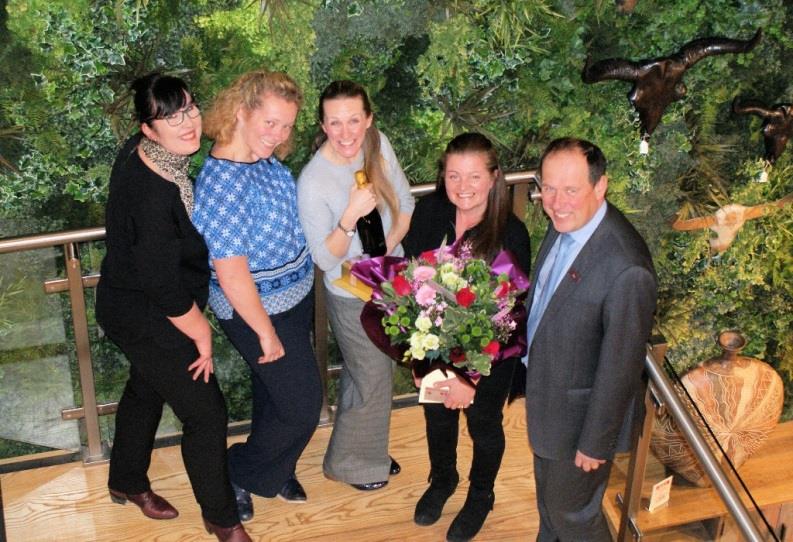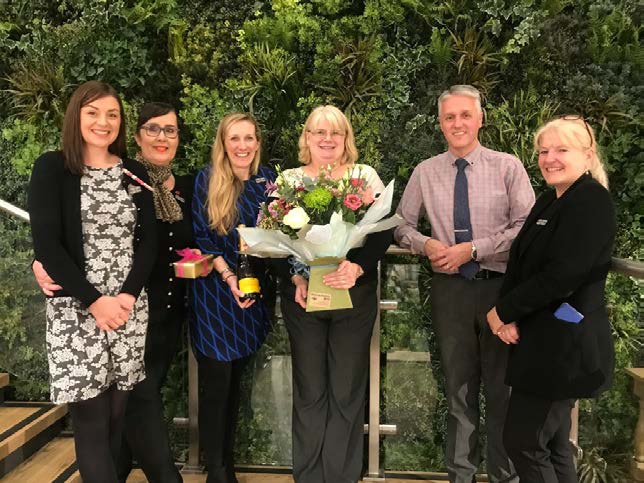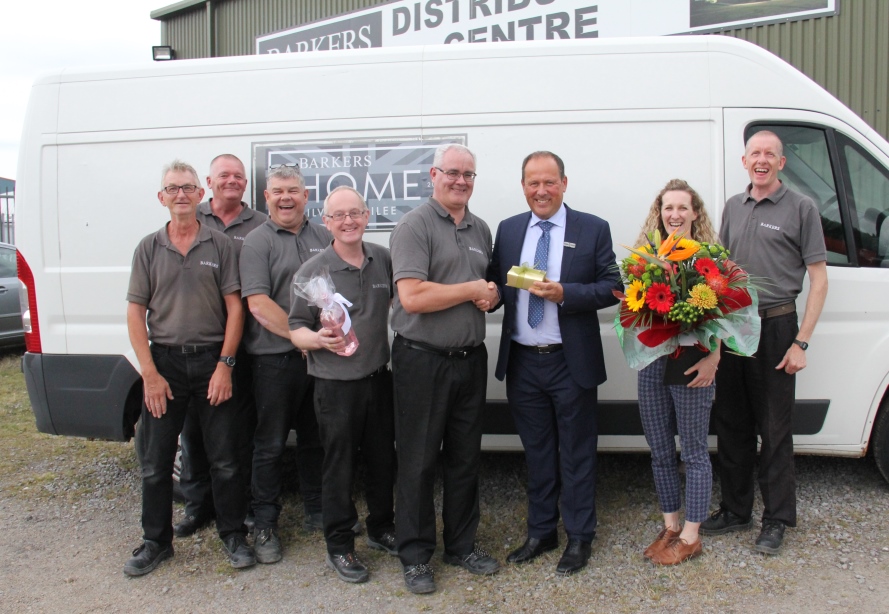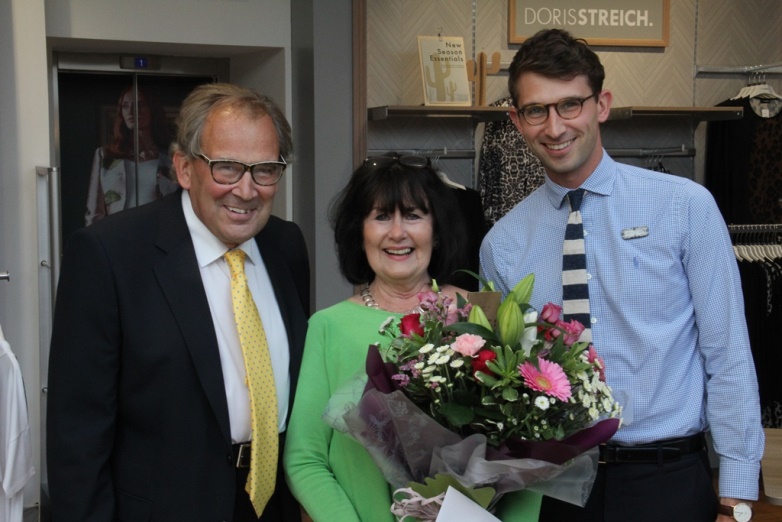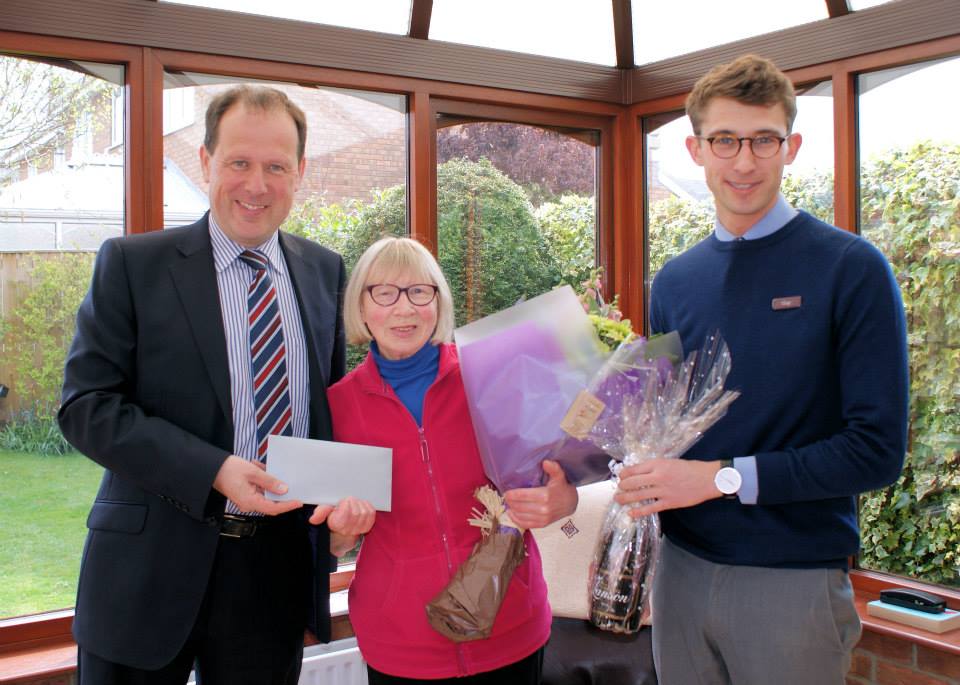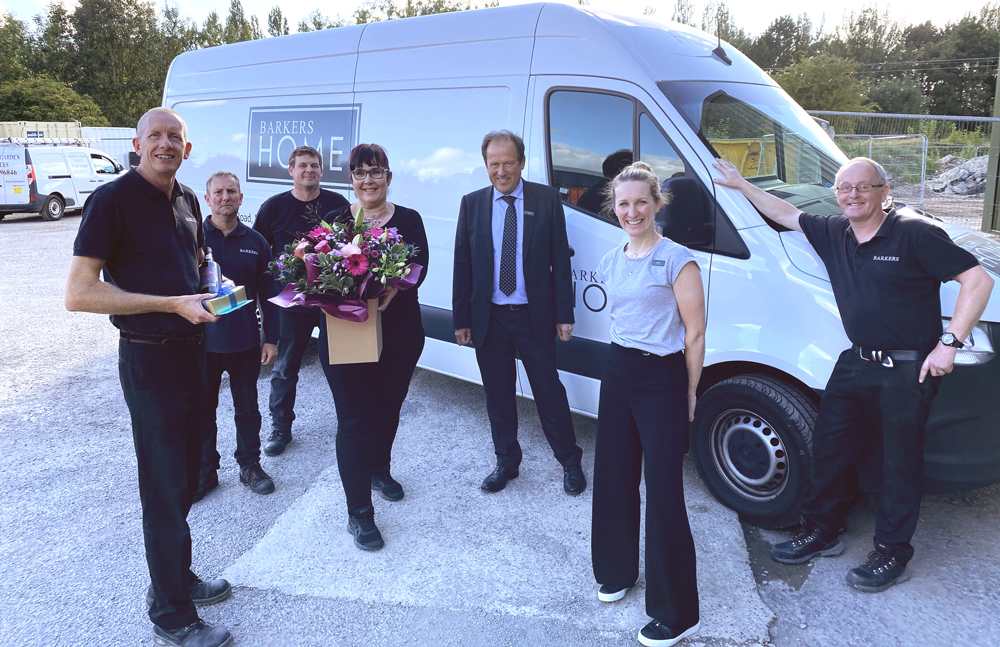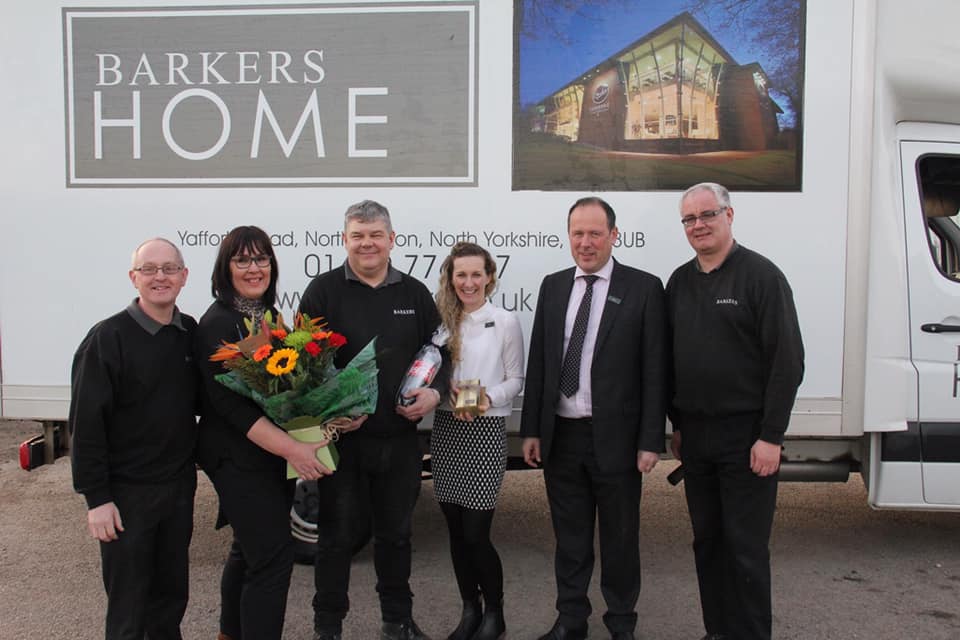 AWARDS
Here at Barkers, we are very lucky to have been given many opportunities to be nominated for awards, attend awards ceremonies, and even win a couple (!). Here are a few photographs of some of the winners.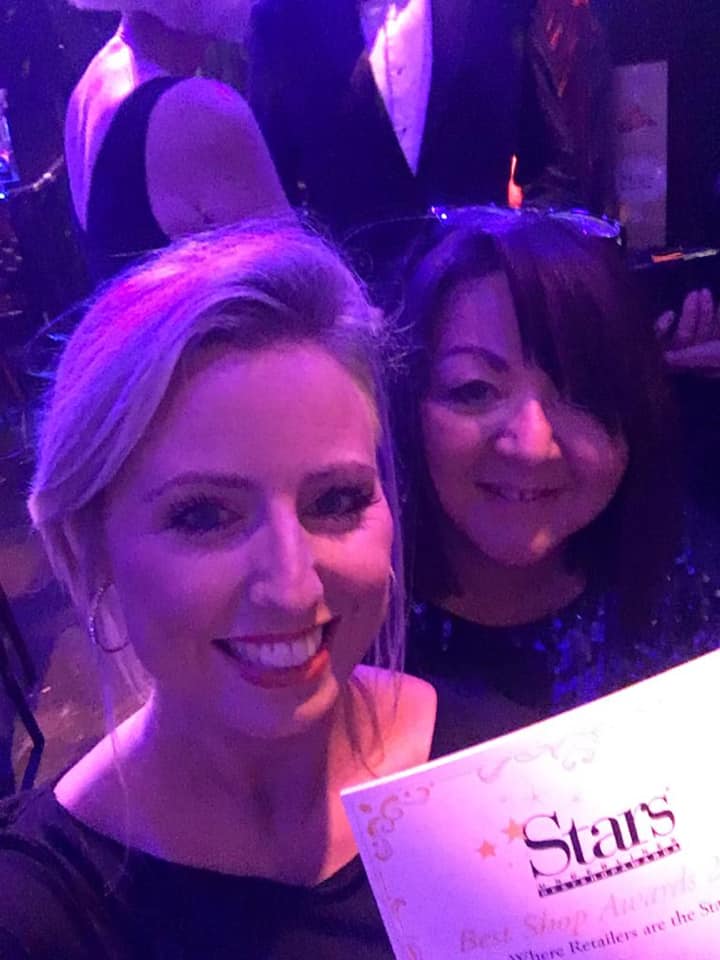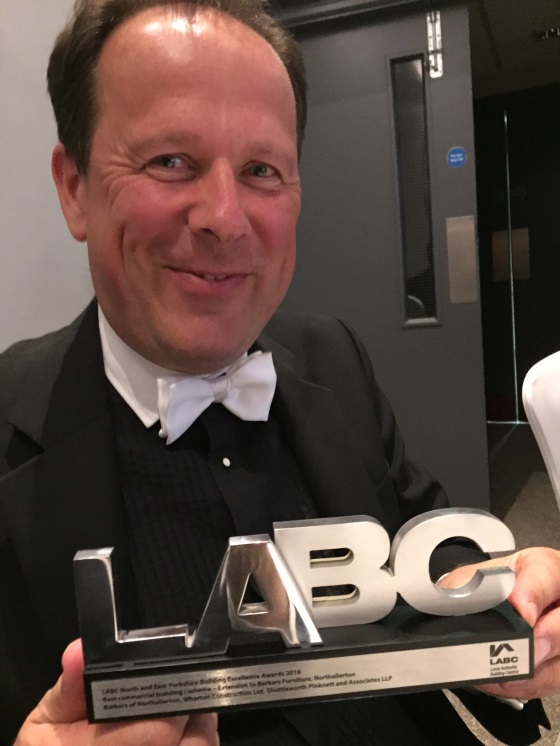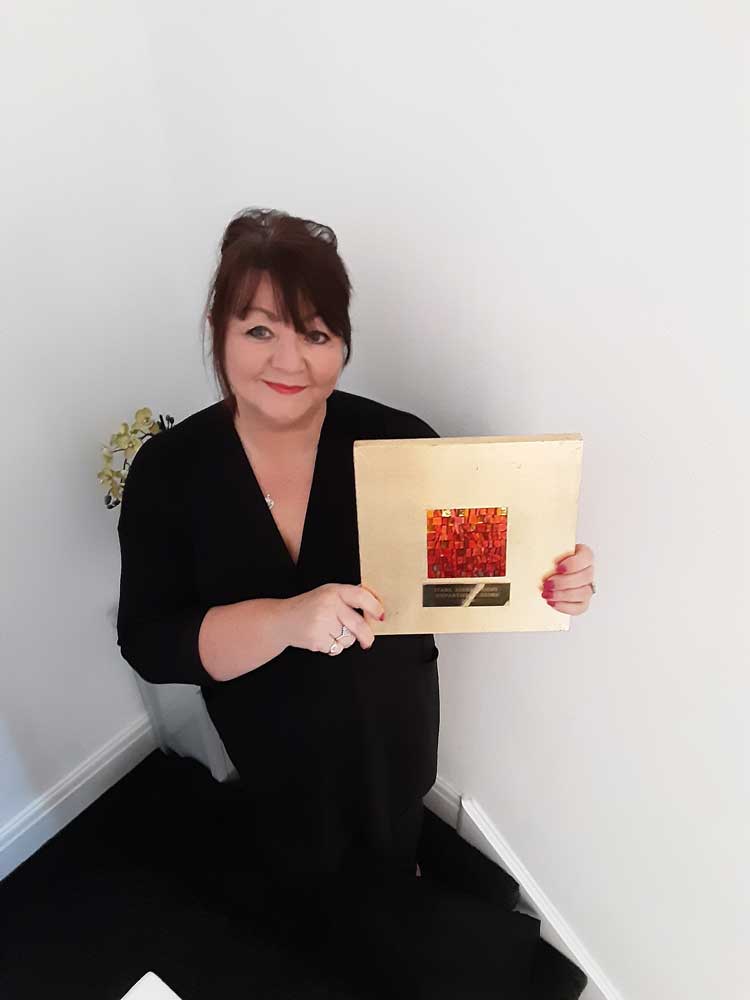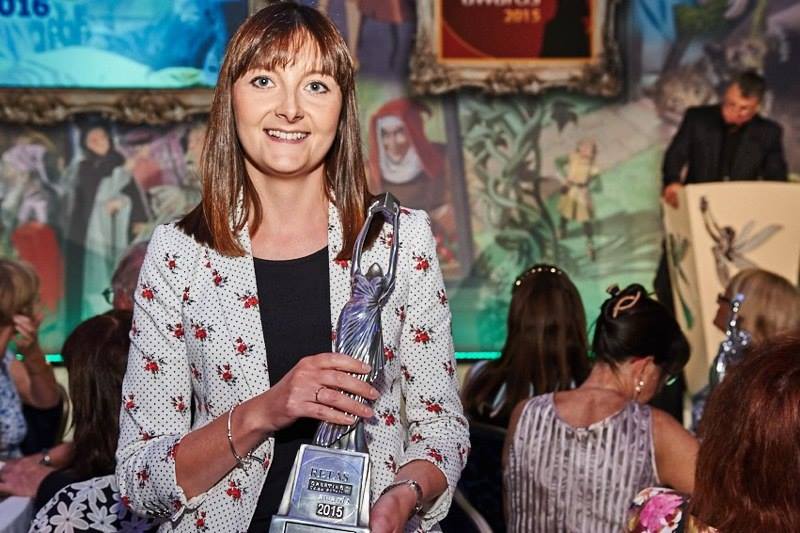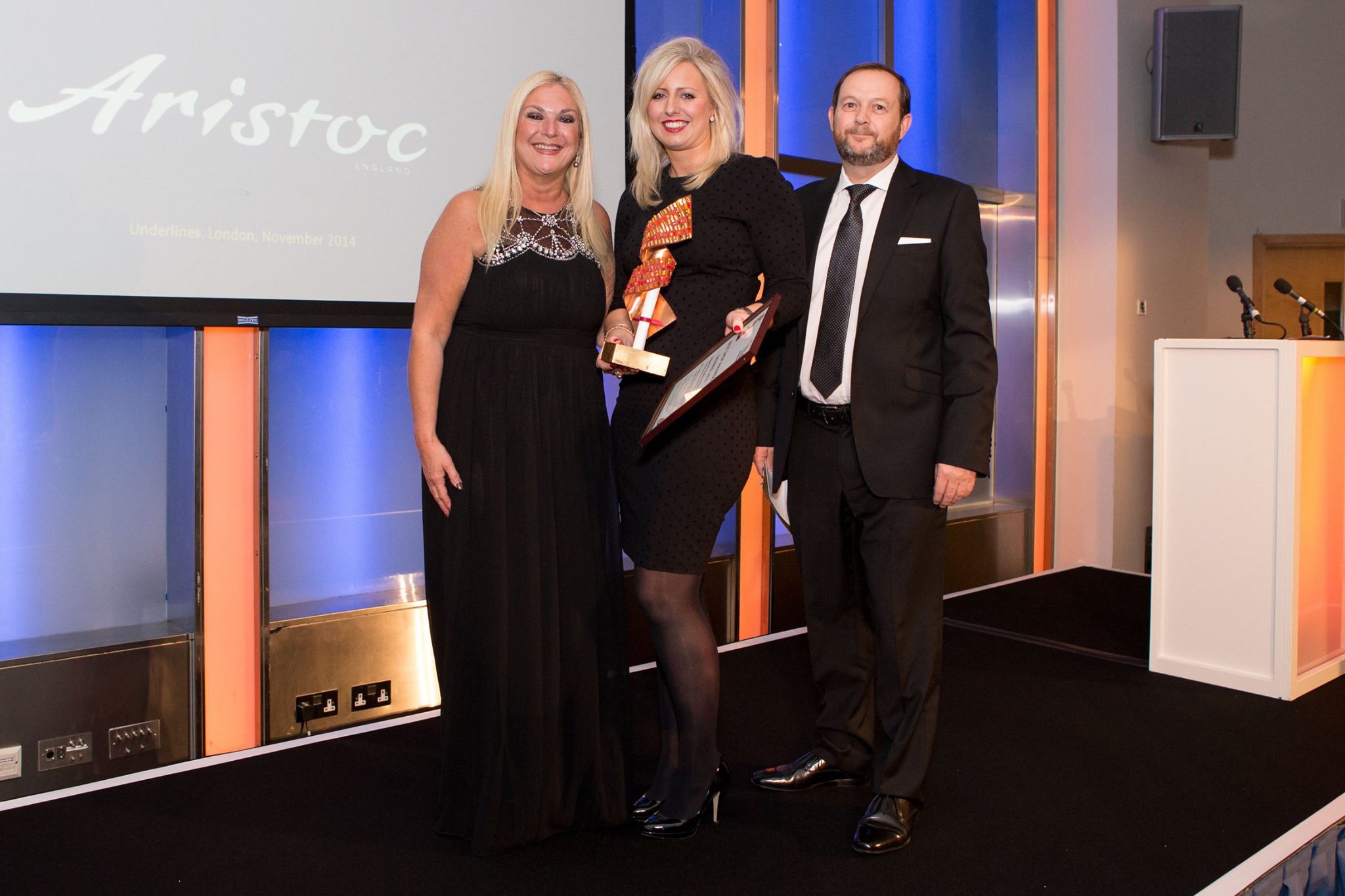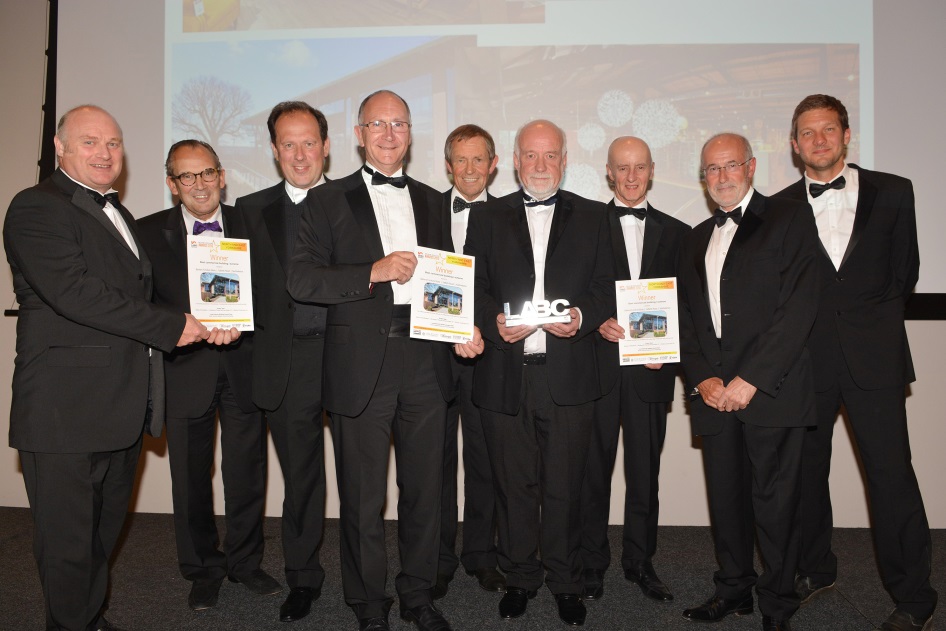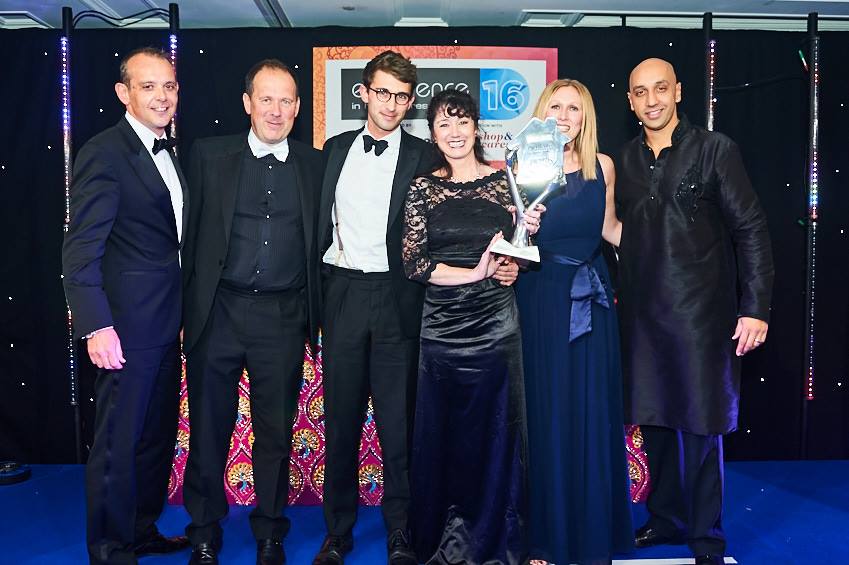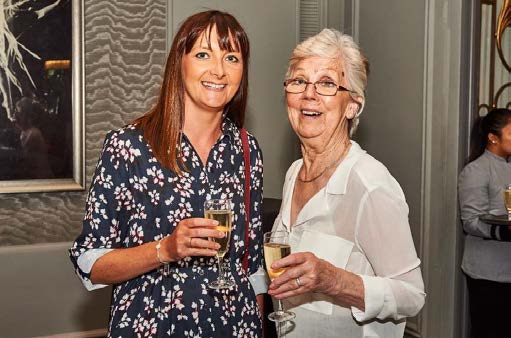 BIG BIRTHDAYS
We love a birthday! Here are a few big birthdays from some of our team members over the years. Here's to many more!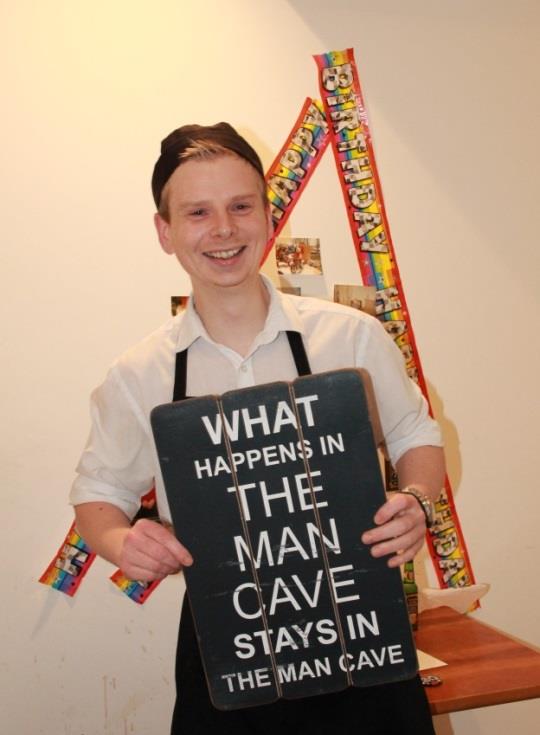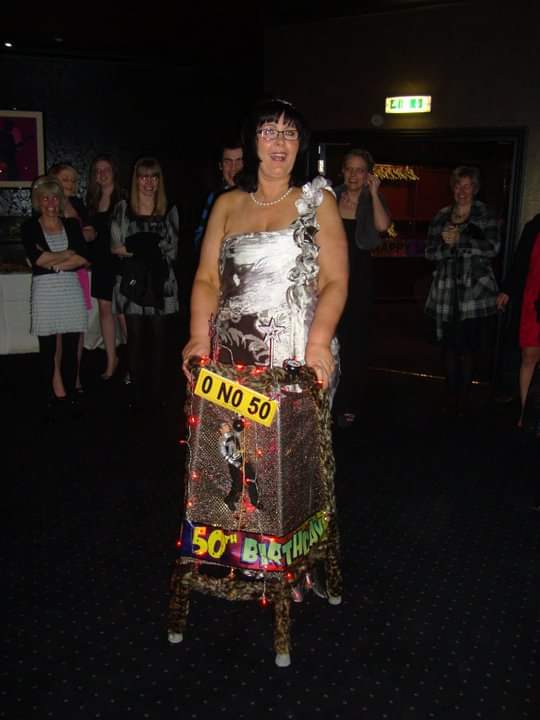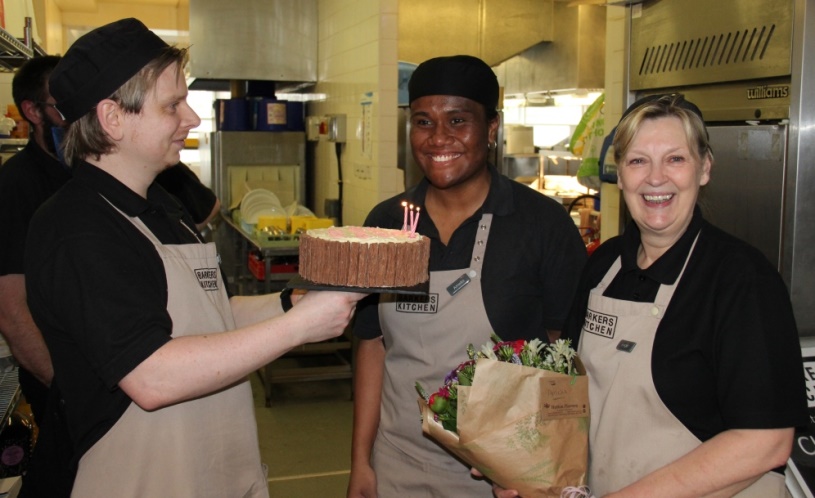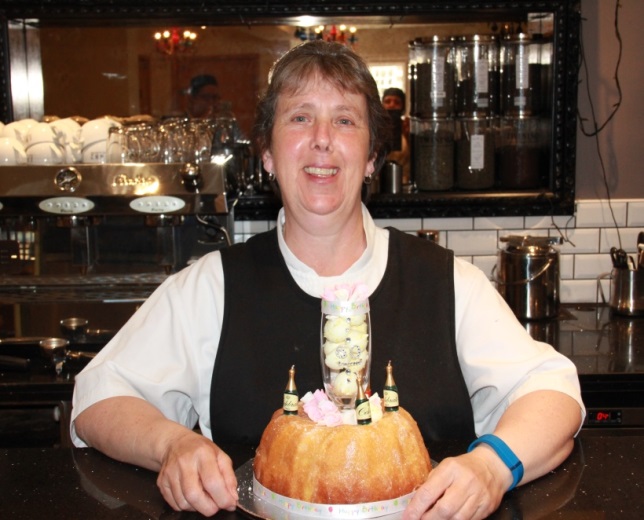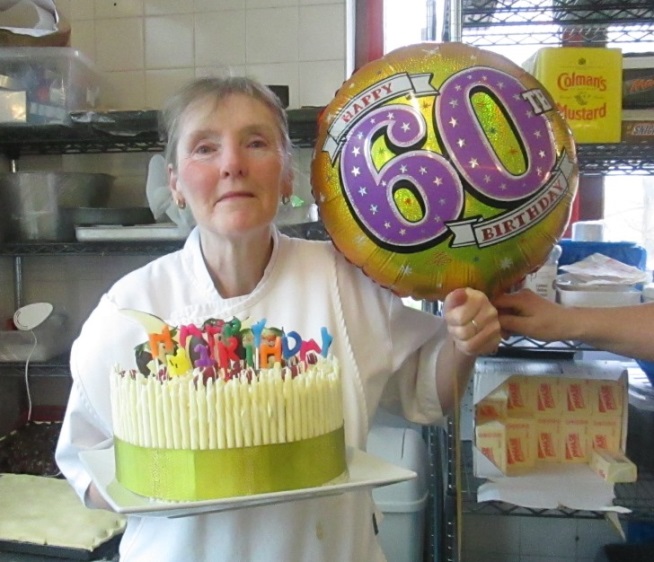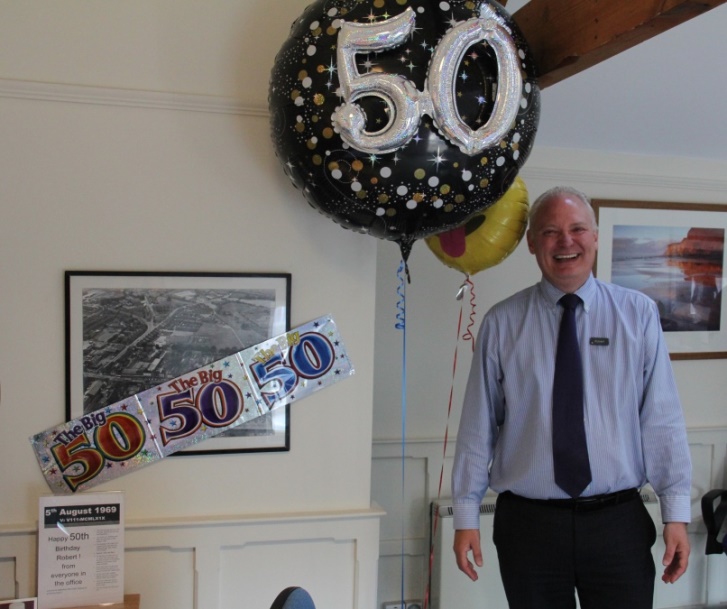 A Duvet Fit for a (very big) king - an article featured in the D&S, 1992.
'A piece of bedding fit for a sleeping giant is on is way from Barkers to a mystery customer in North Yorkshire. The £500 duvet, measuring 15ft by 11ft, was specially made in three days for Barkers by a leading textile mill in Rochdale. It uses down from the breasts of 250 white ducks and 20 metres of fine cotton fabric. It is the largest duvet every made by the 30 strong workforce and could find a place in the Guinness Book of Records. Mr Charles Barker, Managing Director, said, "Customers have woken up to realise that we don't sleep in or duck the challenge of supplying beds or bedding in unusual sizes. Although the duvet is large enough for the seven dwarfs, its future is more likely to be with a sleeping beauty'.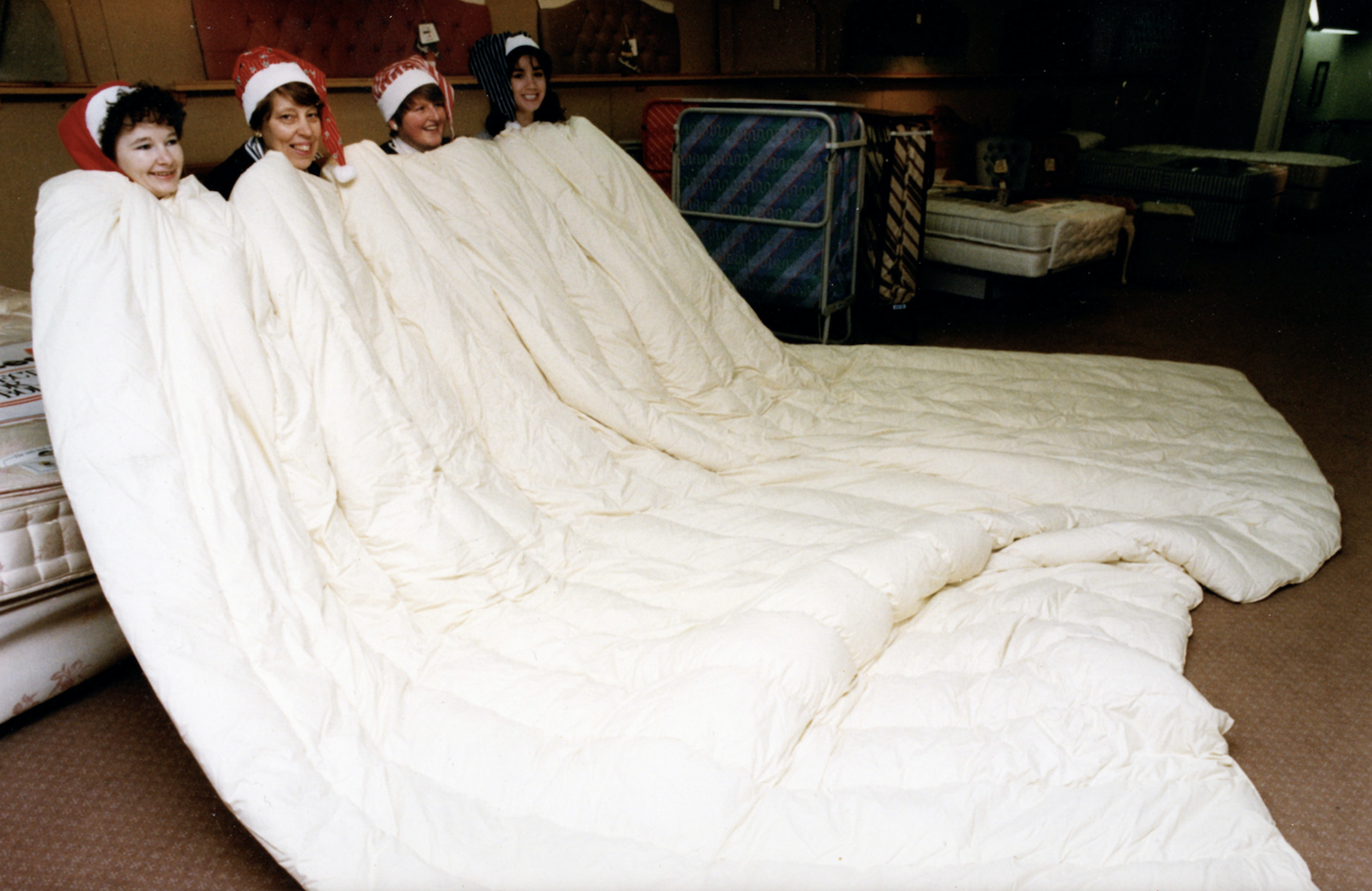 LAURENCE WHITELY
Gold medal winner with Lauren Rowles in the trunk-arms mixed double sculls (TAMix2x) at the 2016 Summer Paralympics. Laurence is from Northallerton, and we were keen to support him.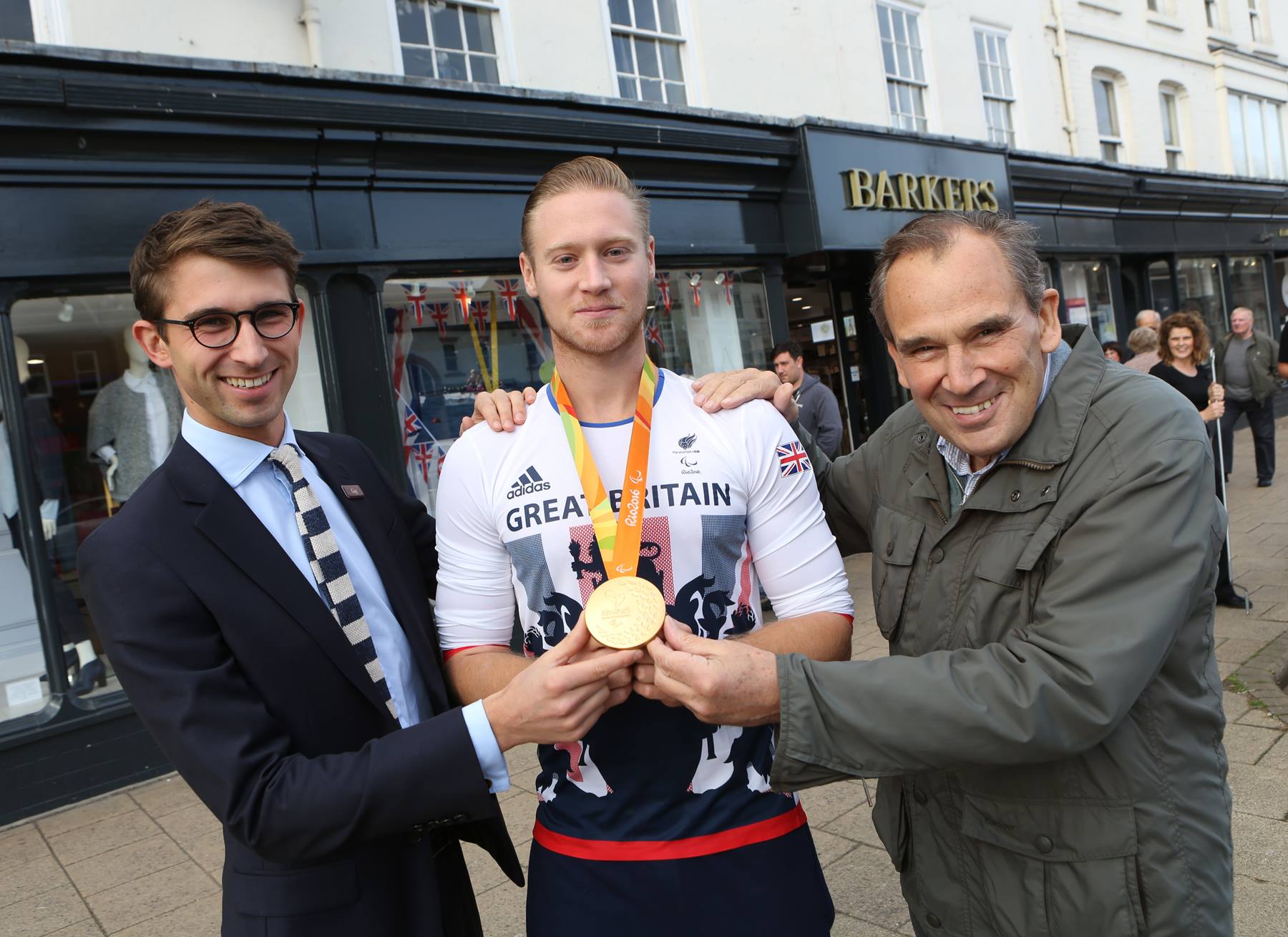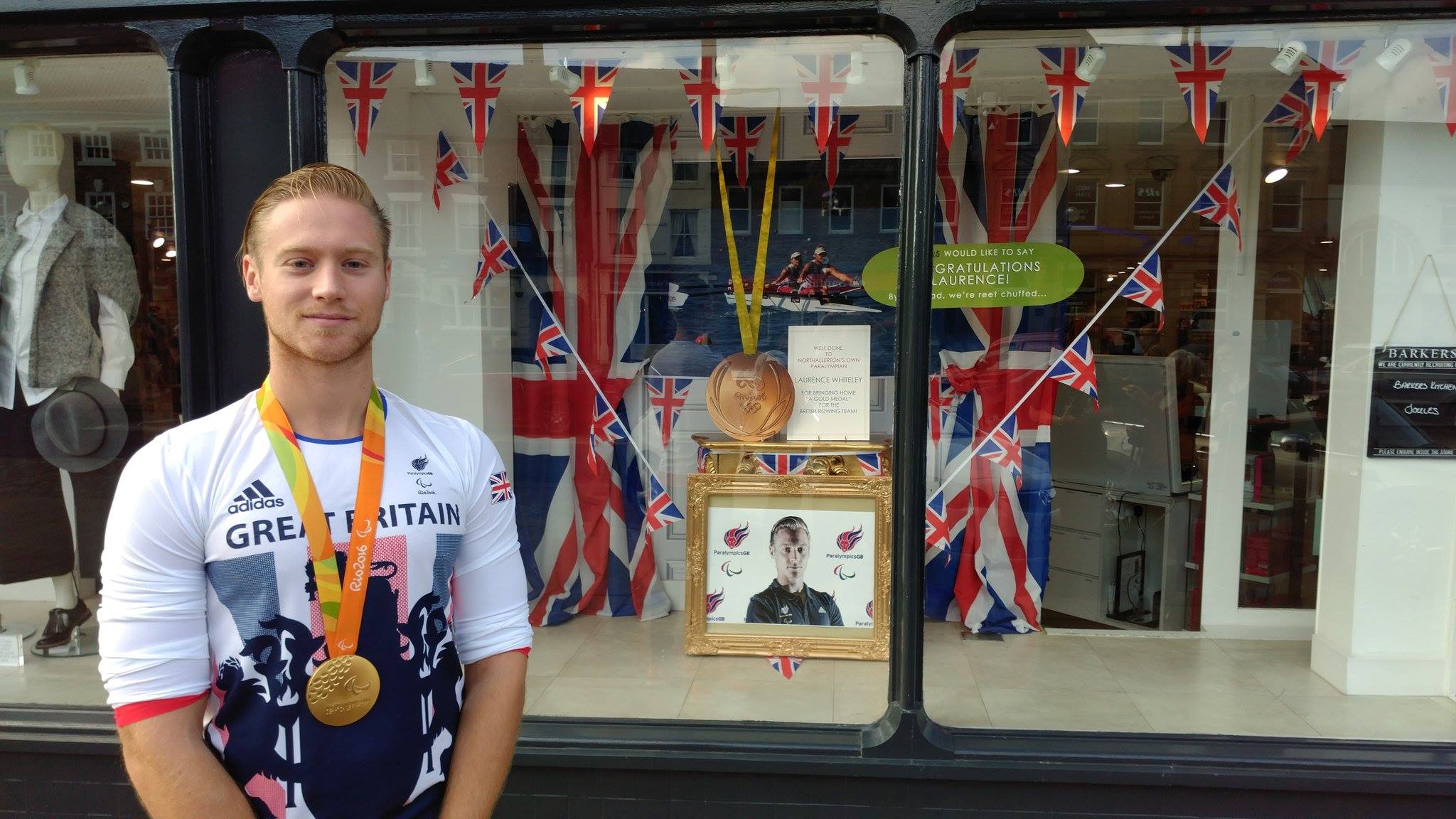 THE OLYMPIC TORCH, 2012
Many of you will remember how big an event the London 2012 Olympics were, and we were especially excited for the Olympic Torch to come through Northallerton. Here are a few photographs, some taken by us (see Guy below on his ladders capturing the scene!), and some by staff.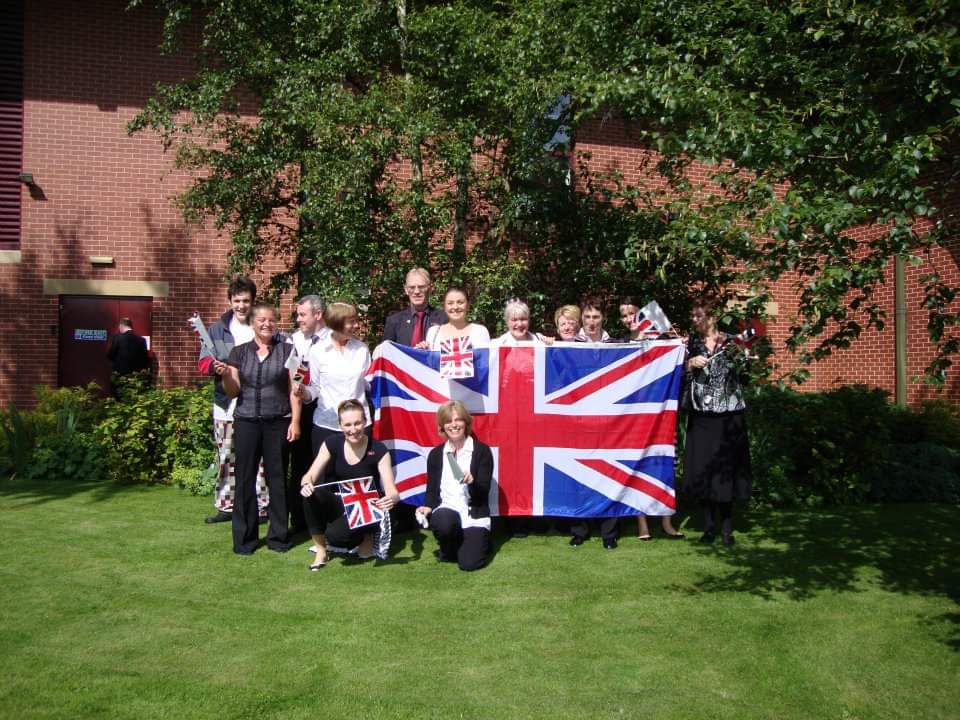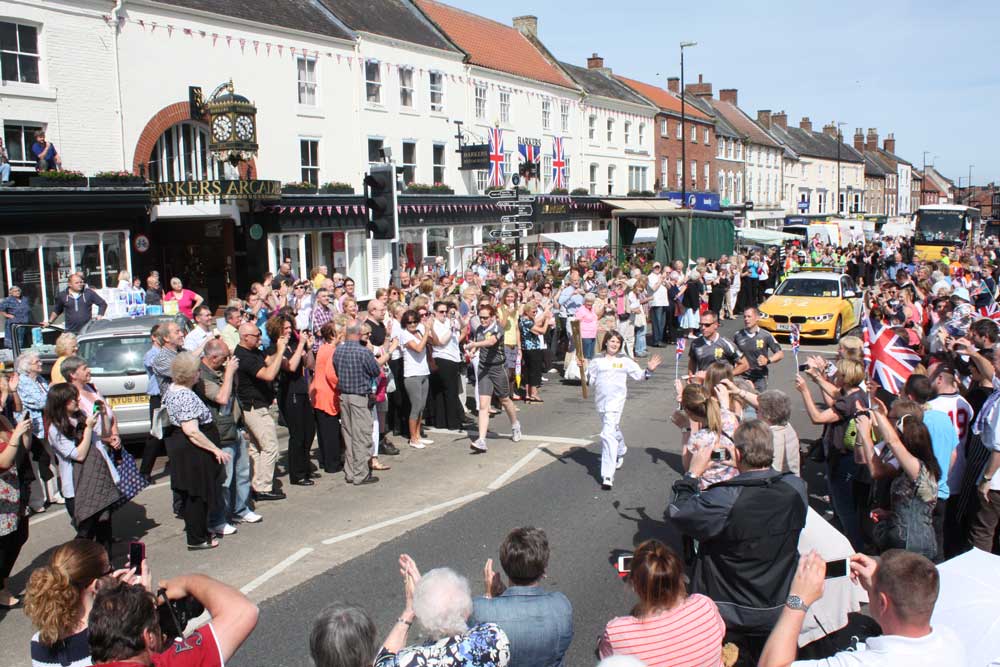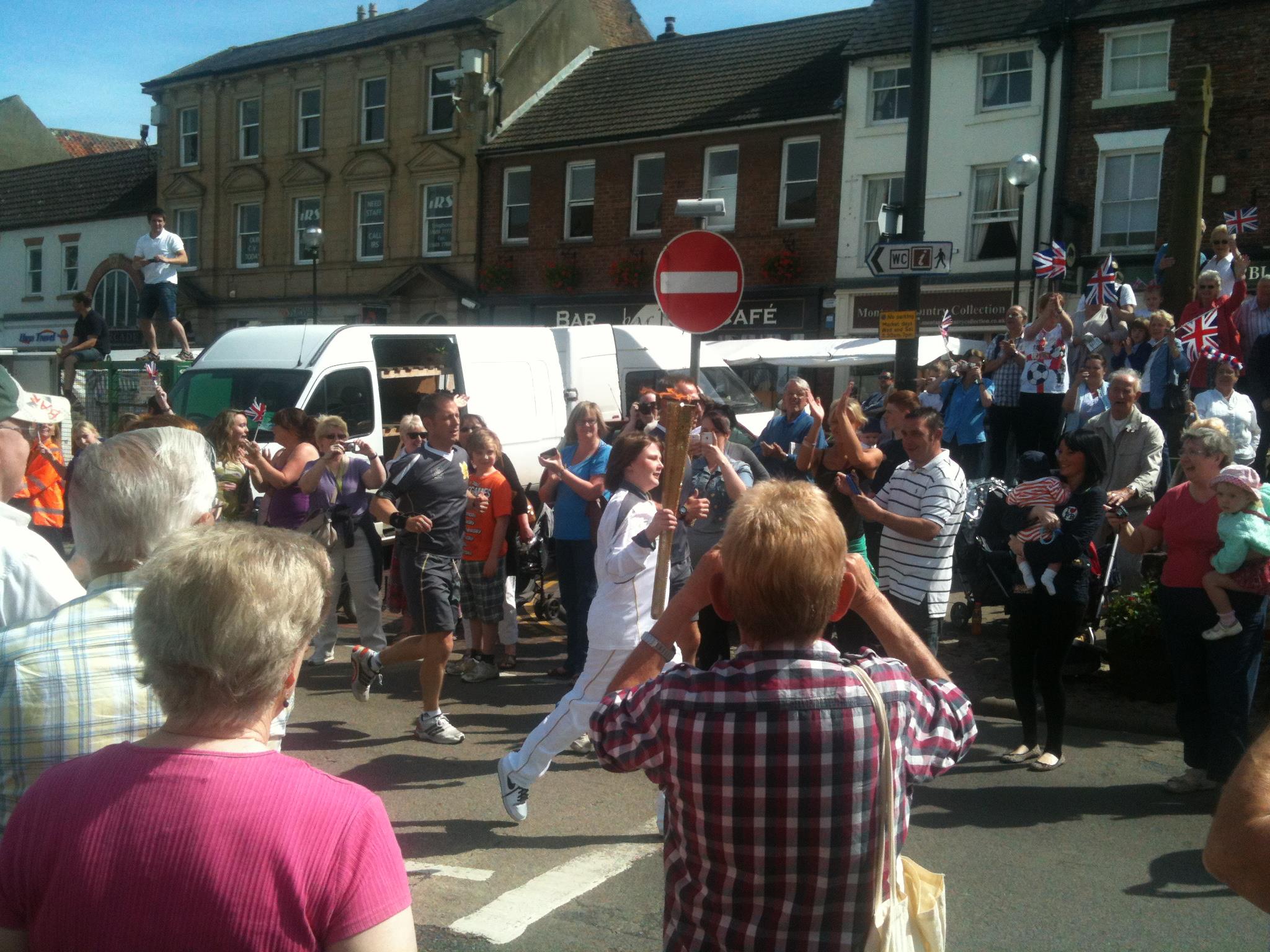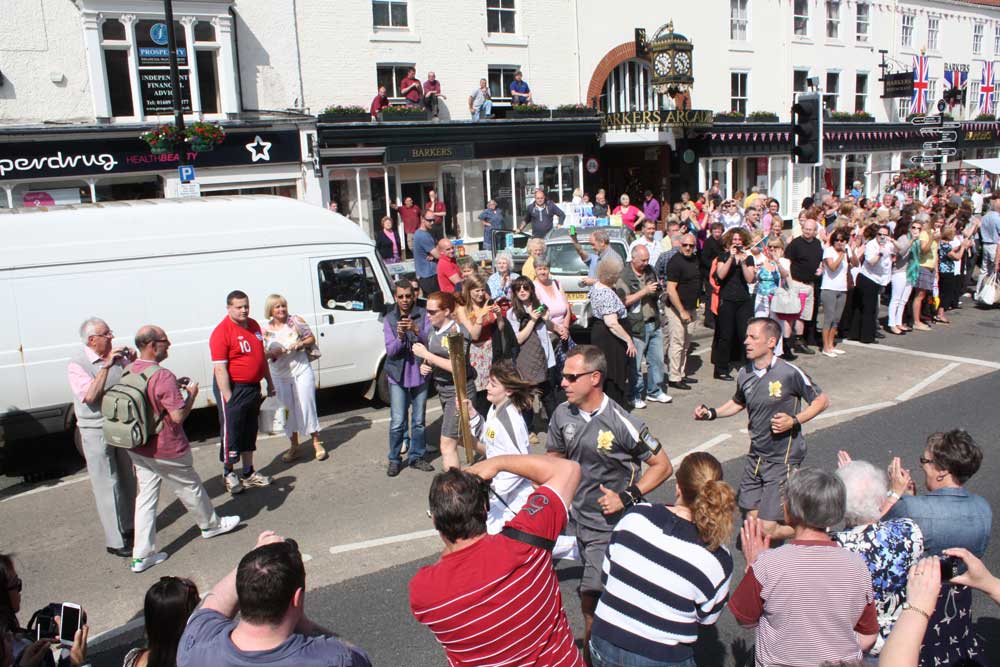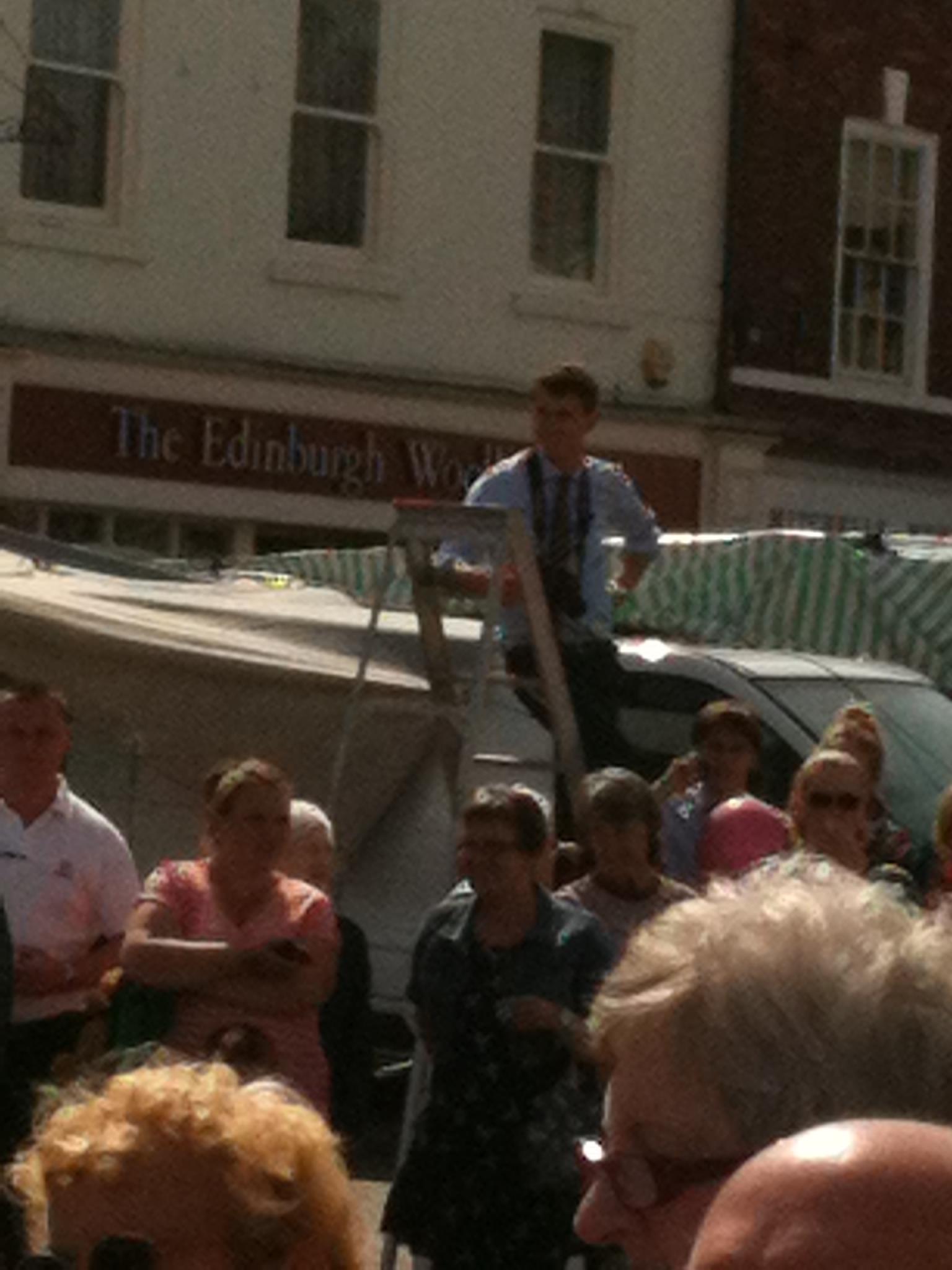 CHRISTMAS AT BARKERS
Christmas has always been a big occasion at Barkers, with children being able to visit Father Christmas in the store since the 1950s. Many adults out there will have memories of Christmas at Barkers.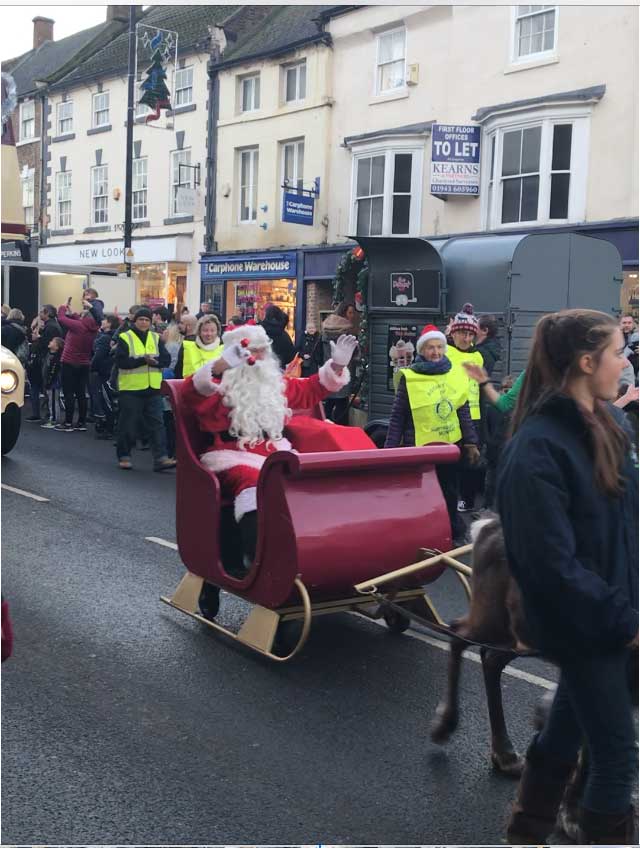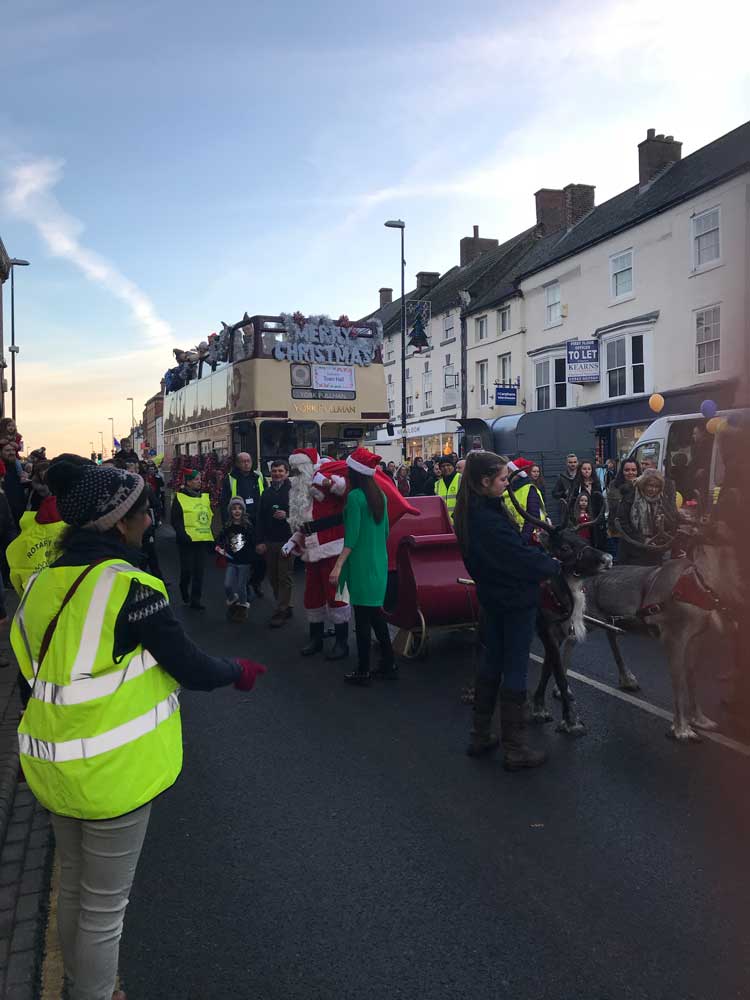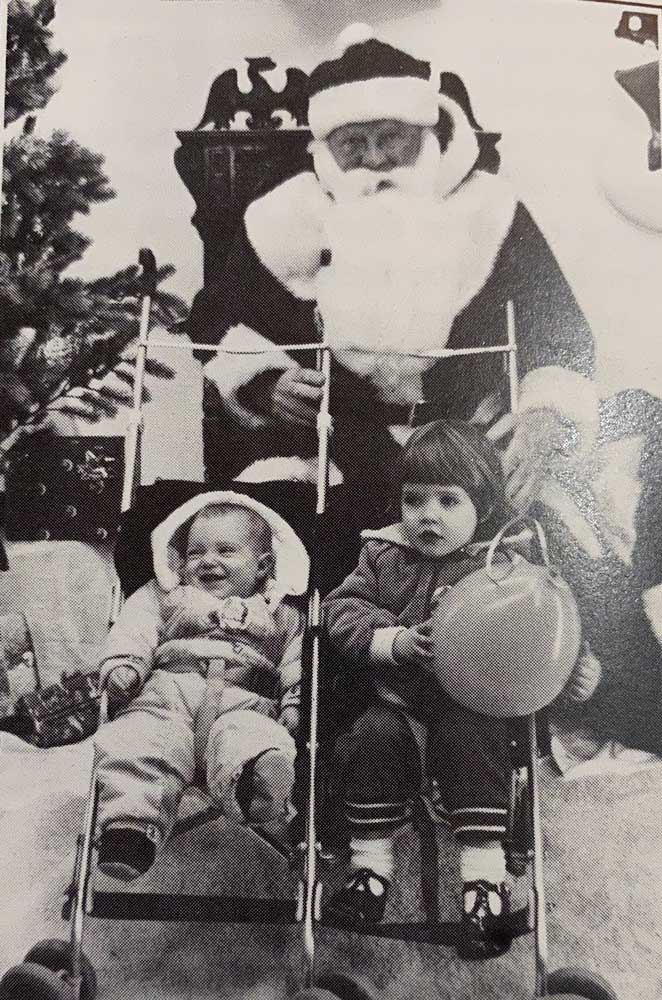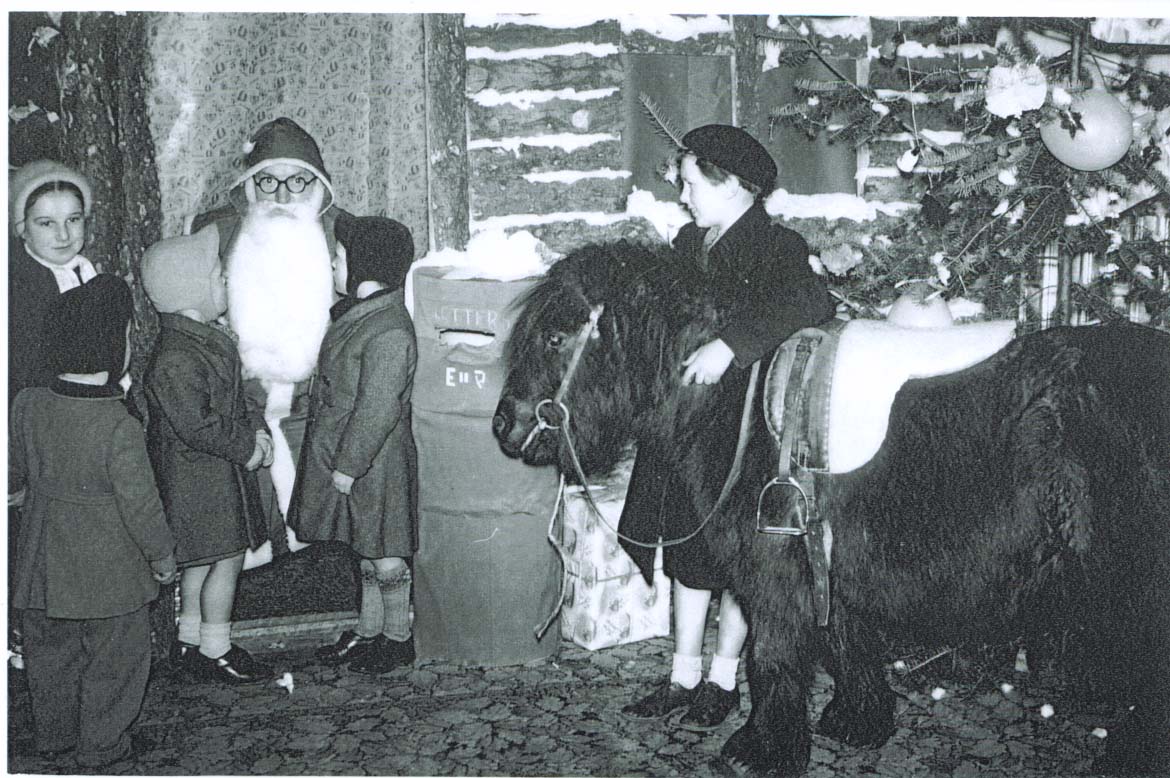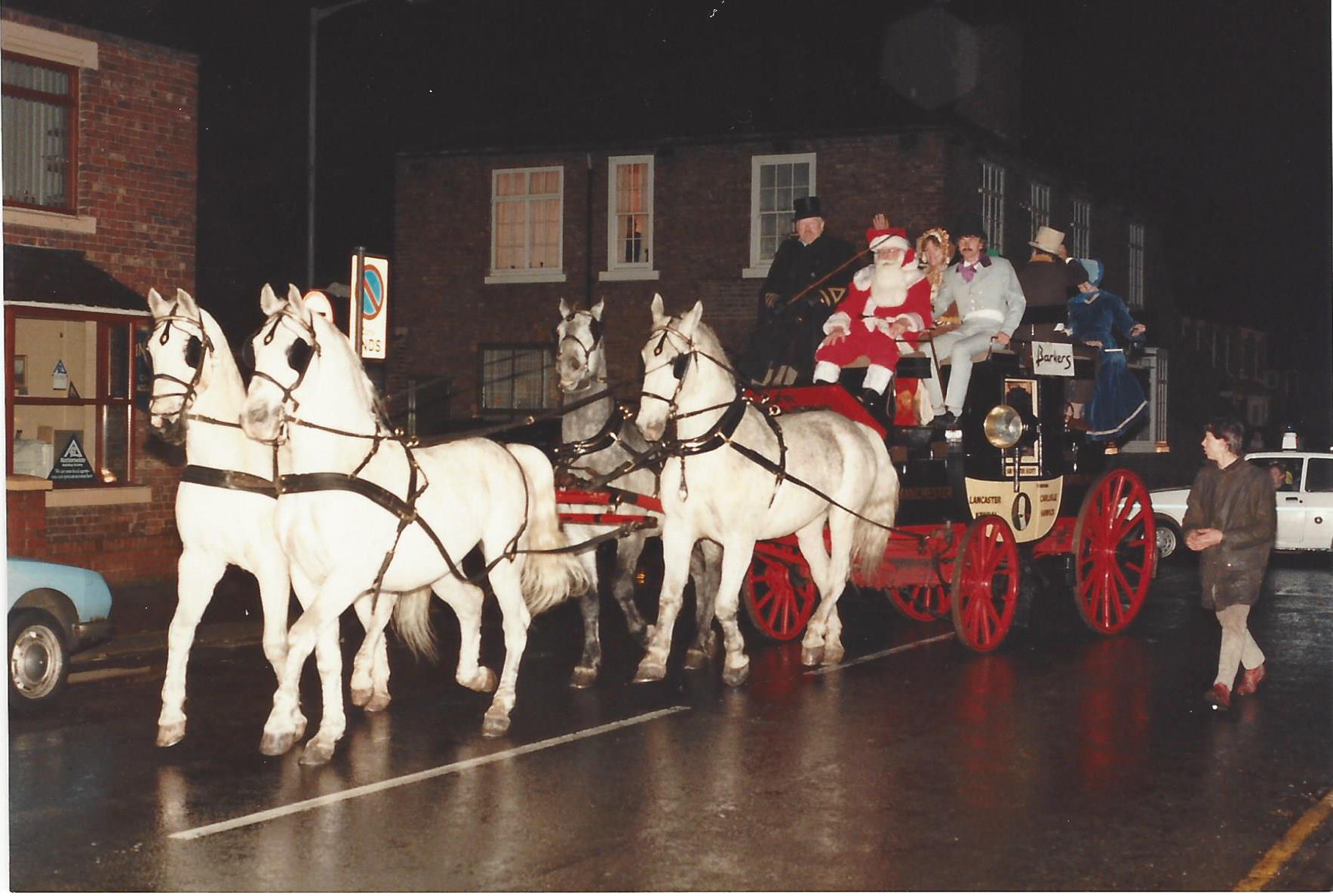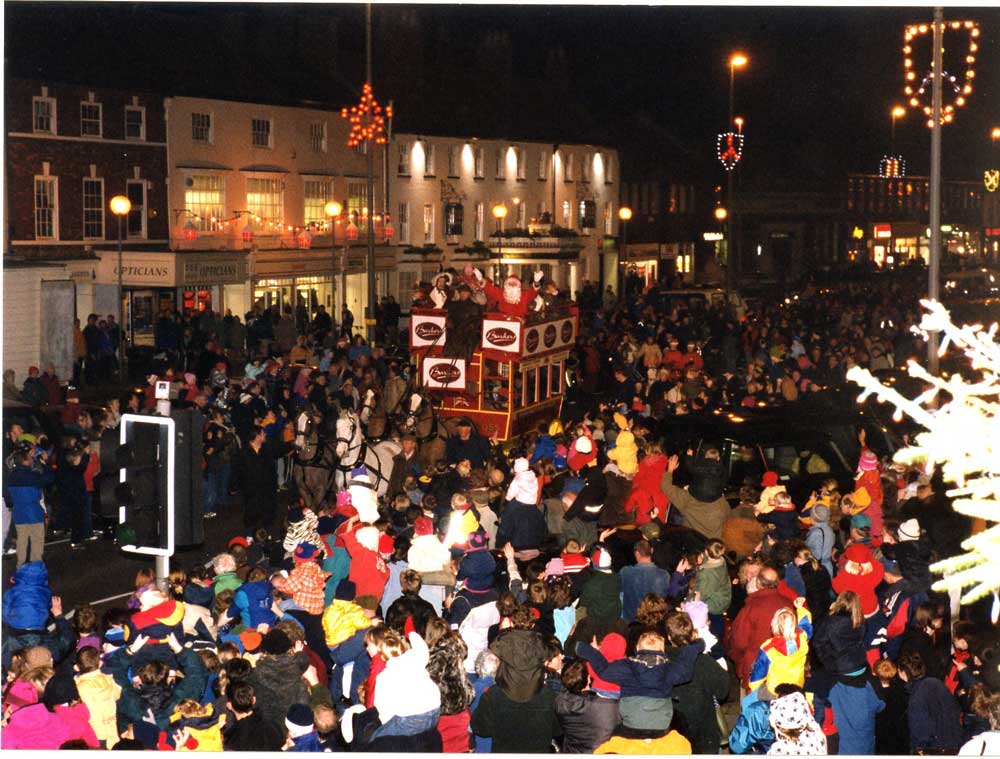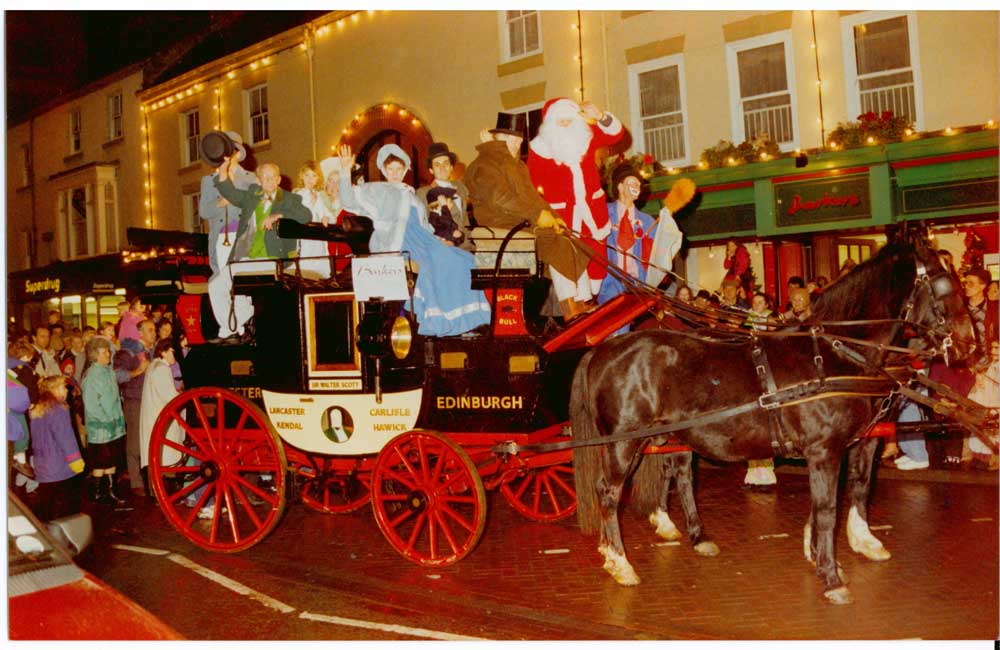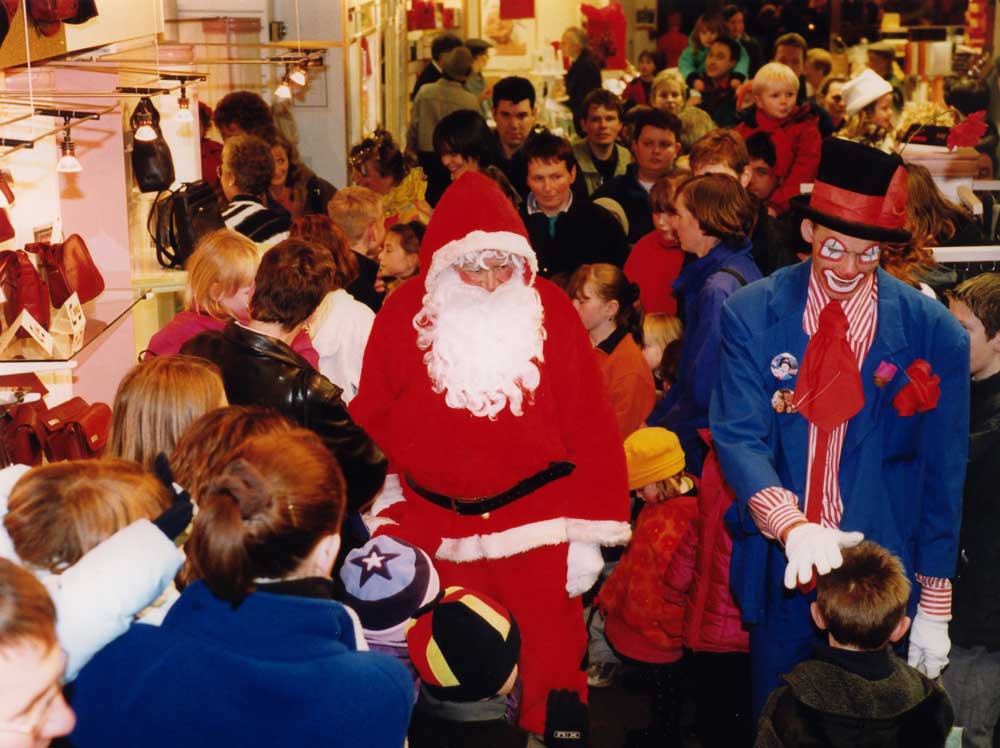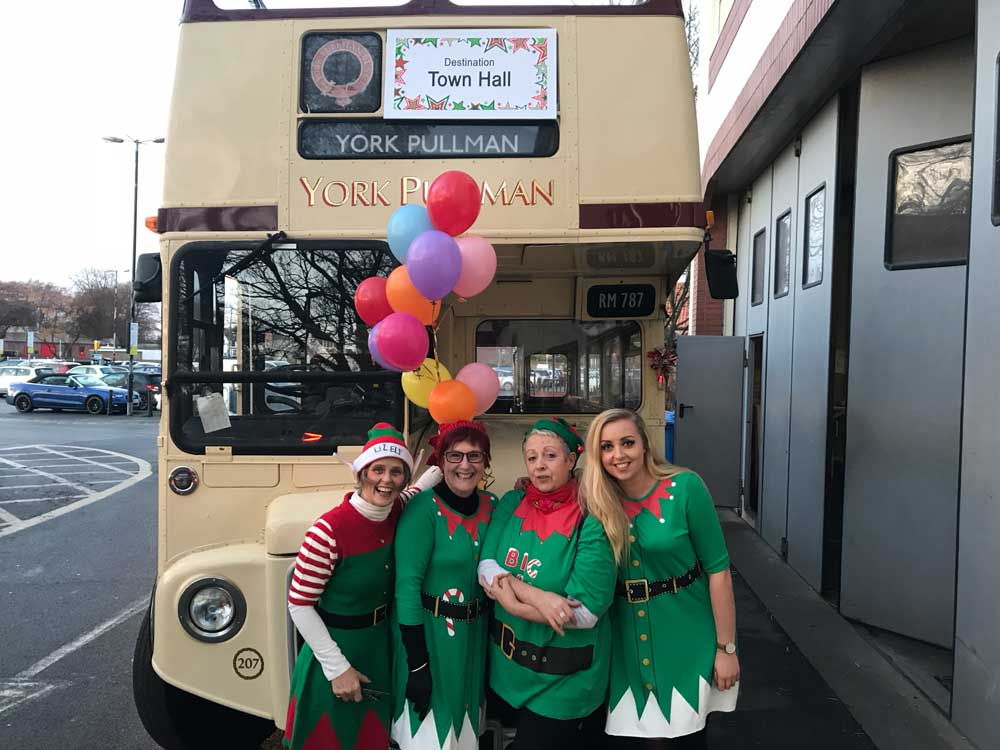 VISITING FATHER CHRISTMAS
Here is Catherine, our Social Media Coordinator, visiting Father Christmas in 1988!
Have you got a similar photograph? We would love to see it! Share your photographs with us on Facebook or Instagram using @BarkersNorthallerton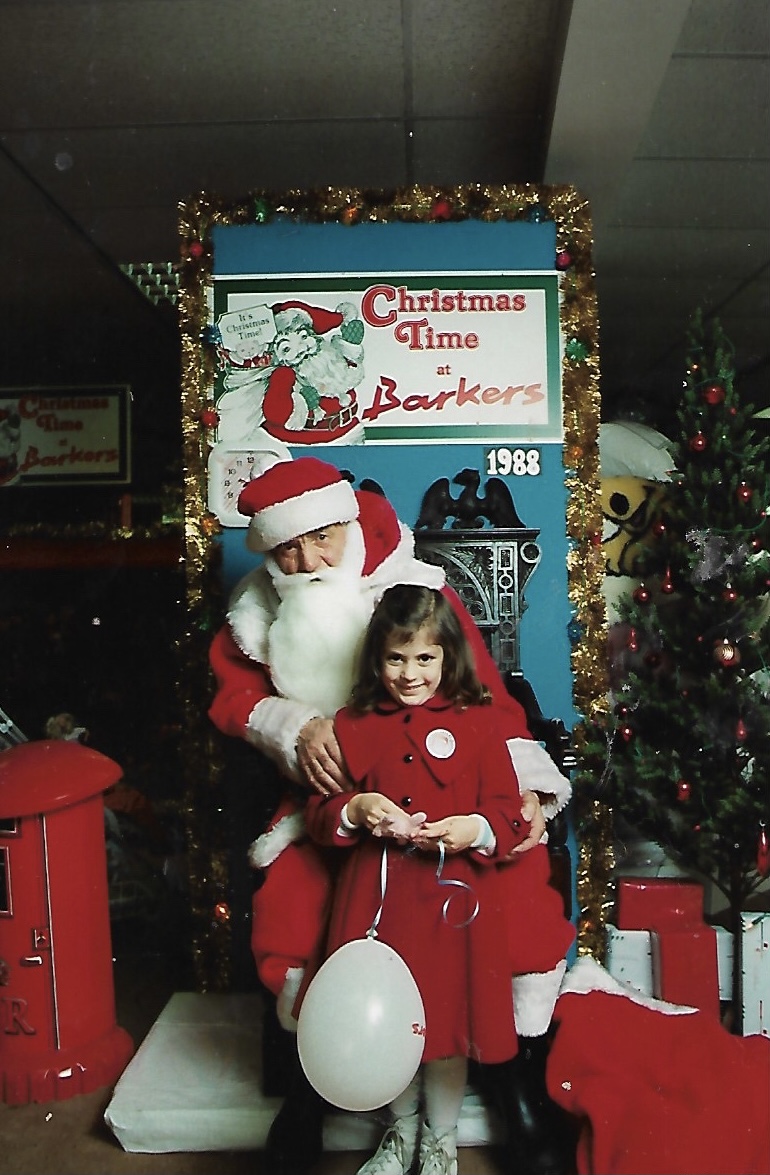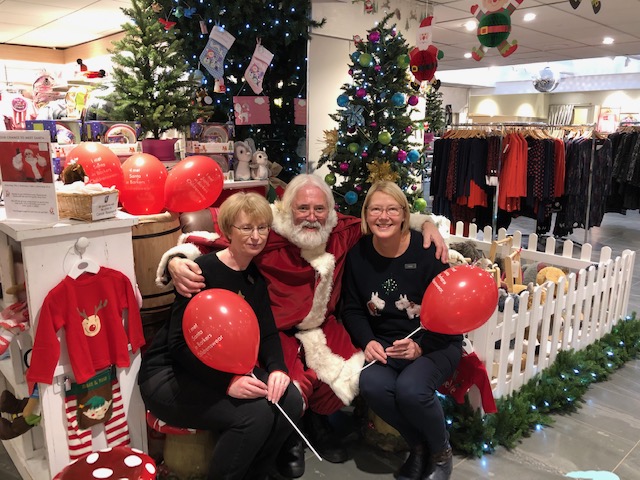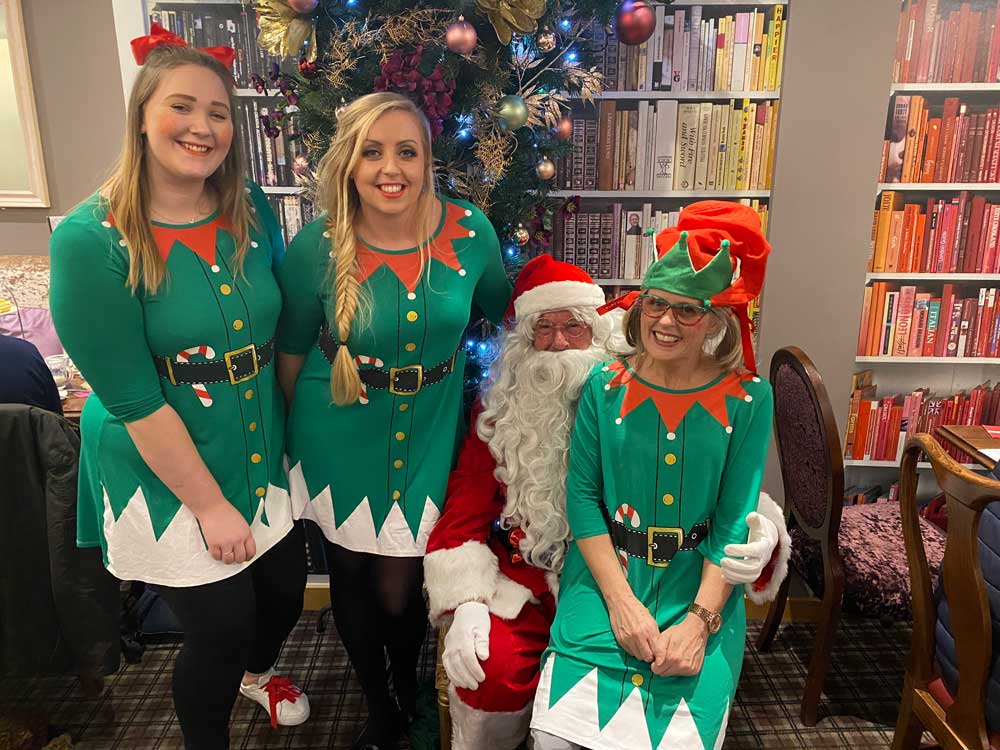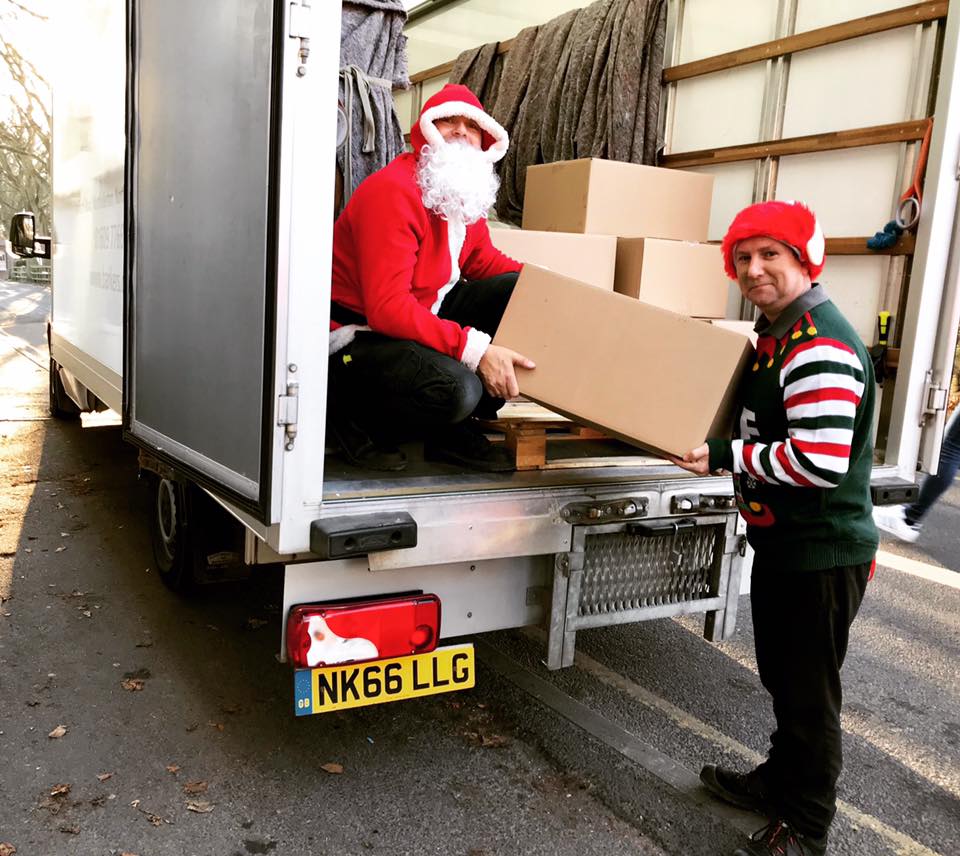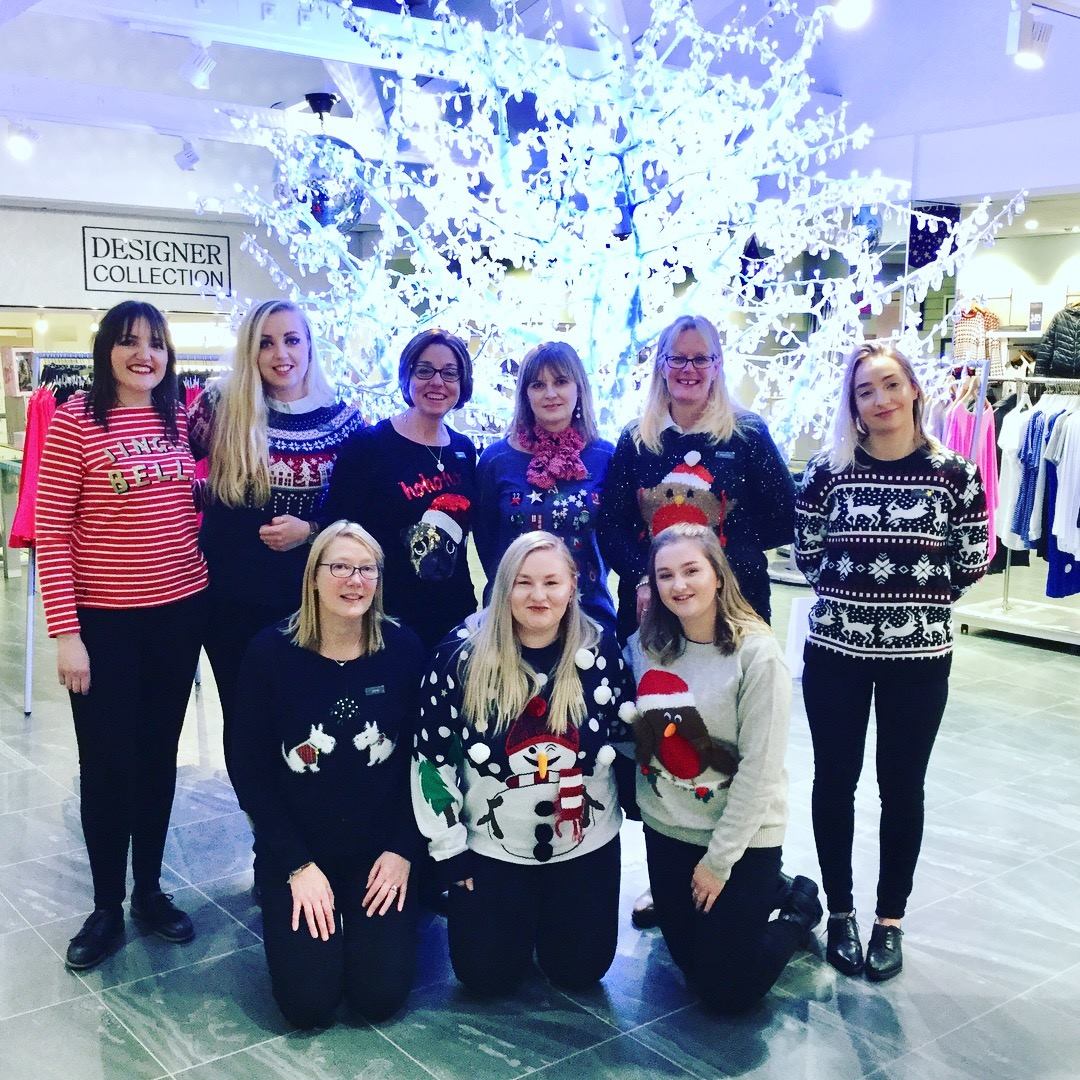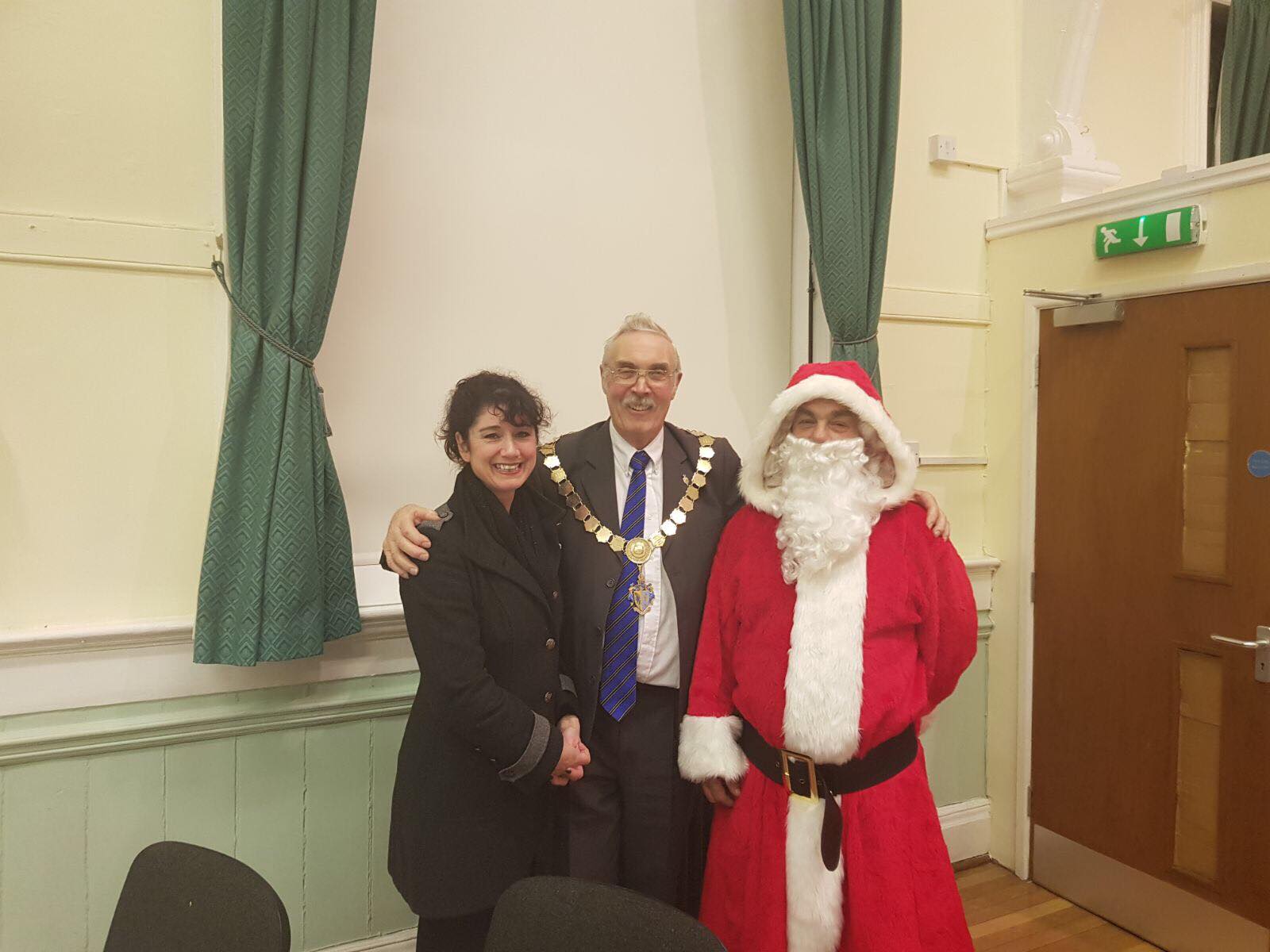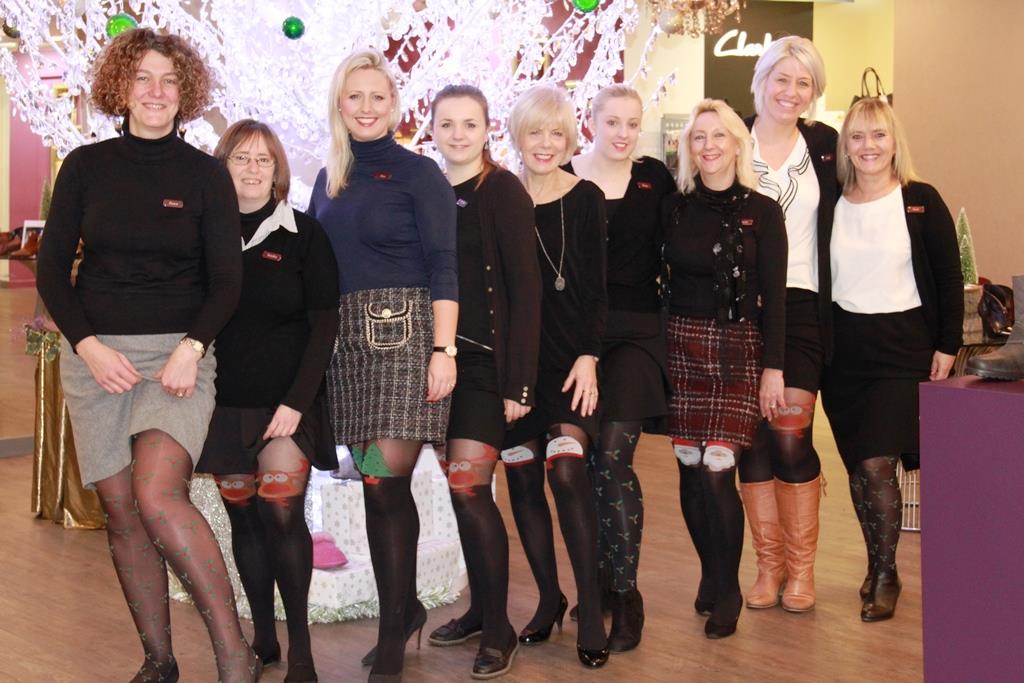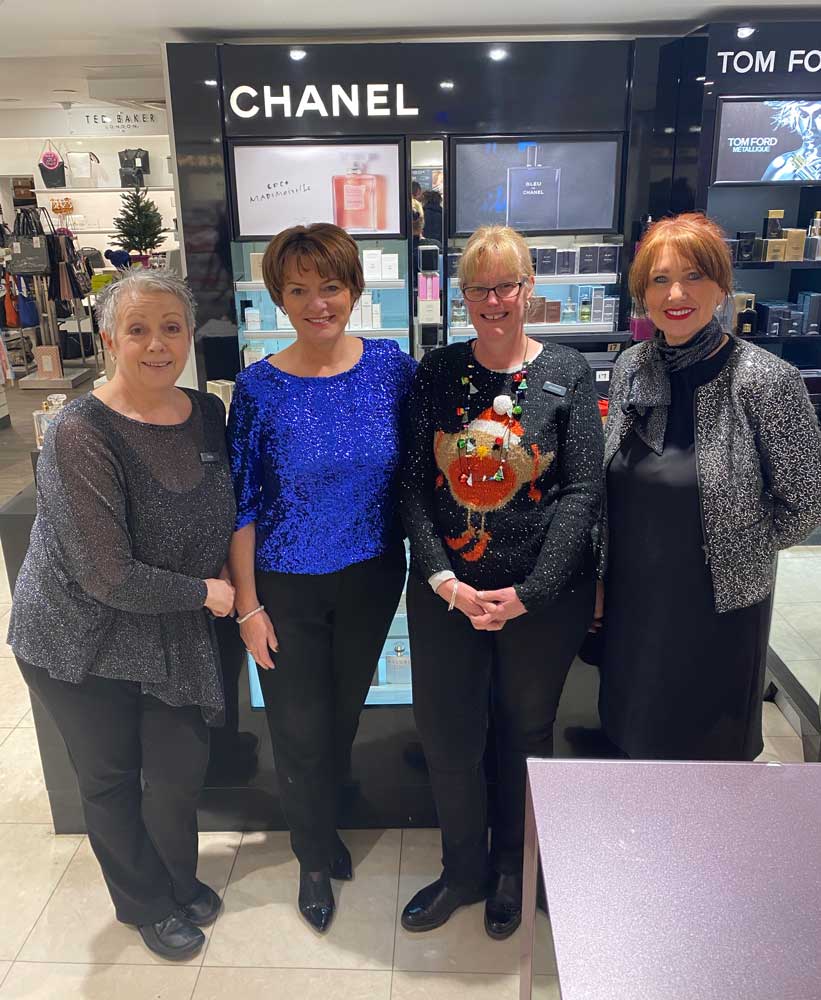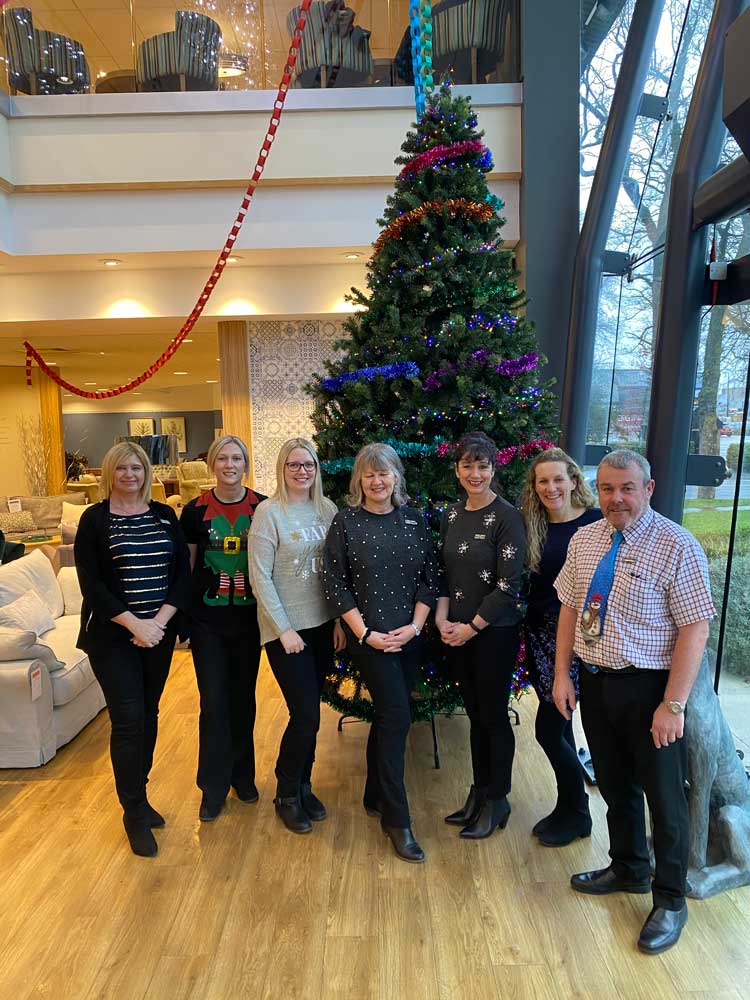 Have you got a memory to share with us? Share your photographs with us on Facebook or Instagram using @BarkersNorthallerton 
Don't use social media? Email them to us instead. We look forward to hearing from you!