Feel Good February
enjoy yourself
Can you believe we made it through January? Now Dry January (or not!) is over, and we can almost see Spring on the horizon, here at Barkers, we would like to spend more time enjoying ourselves.

We're all in need of a bit of fun, doing whatever makes us feel happy. Whether this be listening to uplifting music and dancing in the kitchen, sipping on a new cocktail, or simply watching the nature around us, let's take this time to enjoy it.

To get you started, we thought we would give you some ideas:
1. Listen to our 'Feel Good Playlist'

Dance the day away with our 'Feel Good Playlist' - A compilation of songs to make you feel happy - put together for your listening pleasure. Each song has been chosen by a member of staff as a song that makes them feel happy, and hopefully it will make you happy too!
Listen on:
Listen on: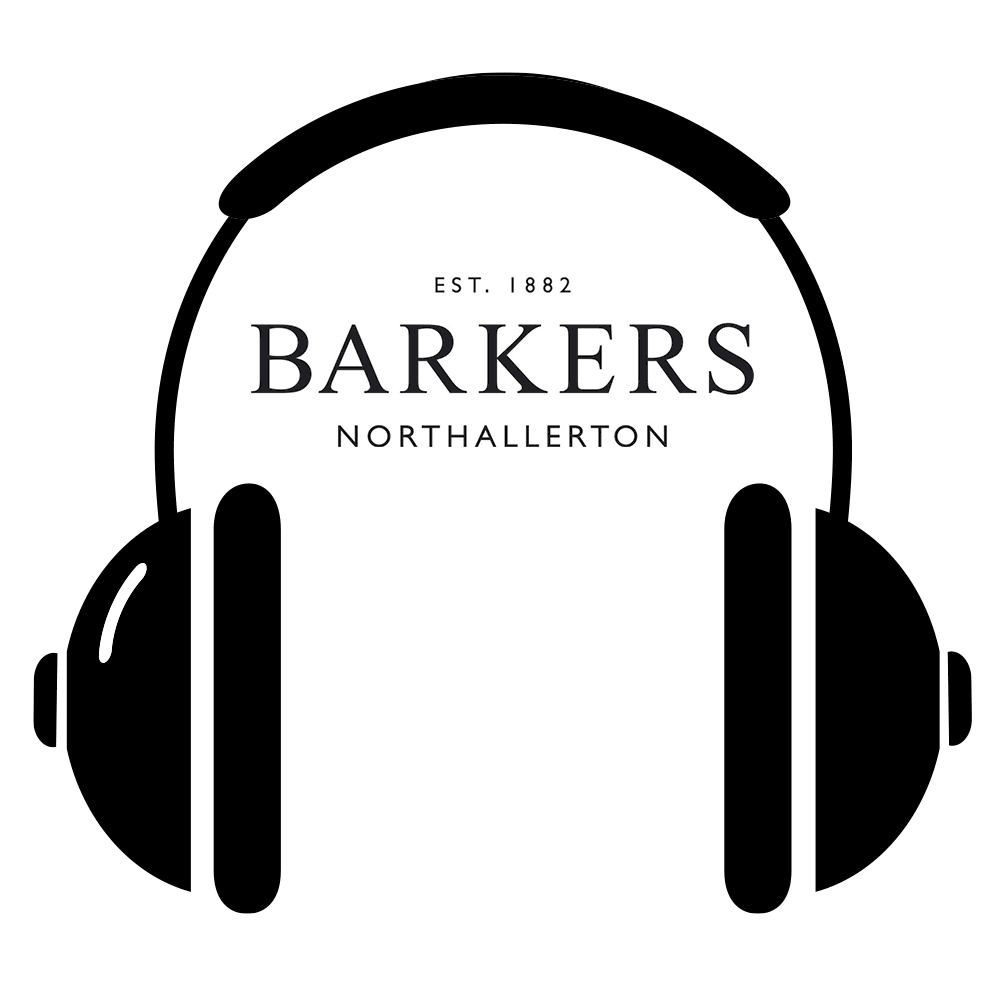 2. Pour yourself a mouth-watering cocktail

It's 5 o'clock somewhere...isn't it? Our Handbags & Accessories buyer, Kate, shares her recipe (although she says it's by Gino D'Acampo) for a really easy yet delicious Limoncello Cocktail.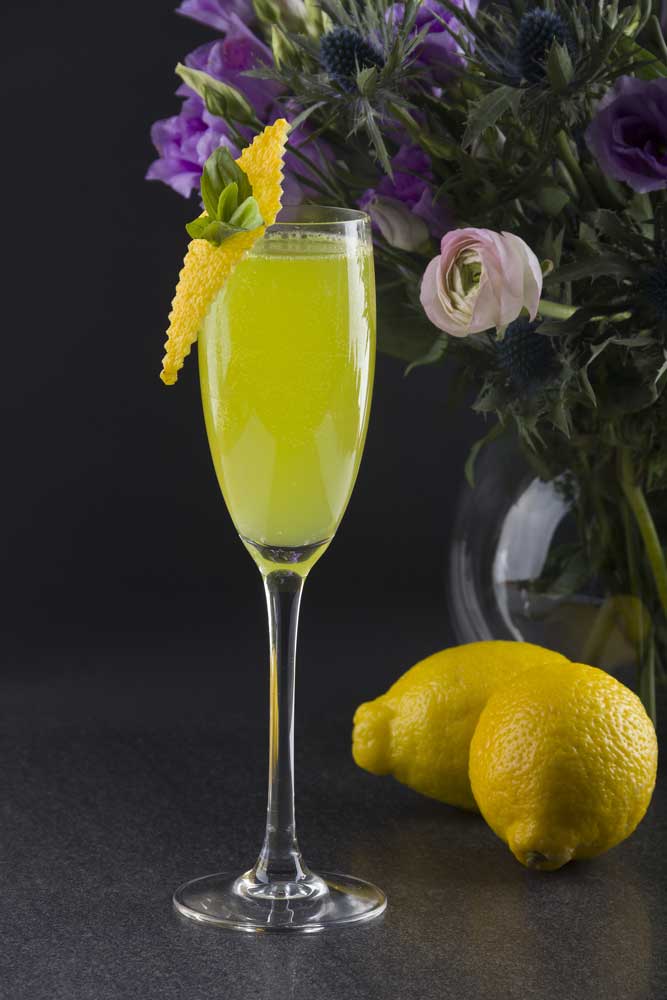 Here's how to create it:

1. Rub a lemon around the rim of a champagne flute and then frost with sugar 

2. Pour in the ice cold limoncello (put it in the freezer for 1 hour before hand) - three fingers up the side of the glass should be enough

3. Top with chilled prosecco. 

4. Have a sip, and think of sunnier days ahead. Belissimo!
3. Indulge in a luxurious bath

Make time for yourself in a calm, stress-free zone. We love the Neom range of bath foam and salts, candles and indulgent scents which are proven to improve mood. If you don't have these, look for lavender - It's scientifically proven that lavender can make you feel carefree and happy, and leave you feeling relaxed.
Fill the room with candles to set the scene for a truly relaxing atmosphere.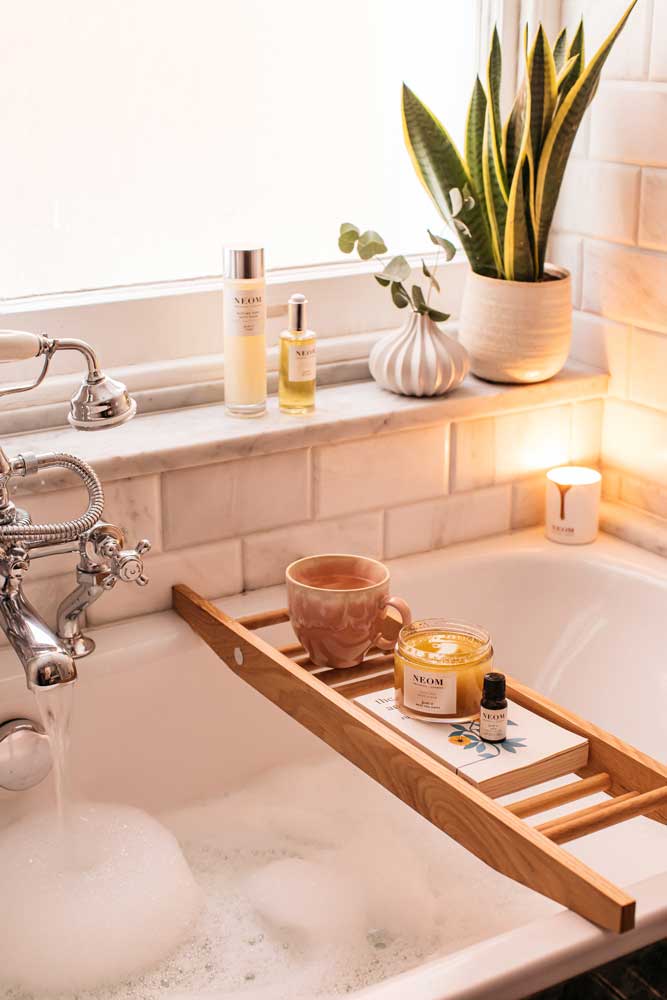 4. Treat yourself to fresh bedding

Sounds simple, but fresh bed sheets can instantly make you feel comforted and cosy. Our Linens buyer, Julie, has given us a few tips on how to make your bedding extra soft.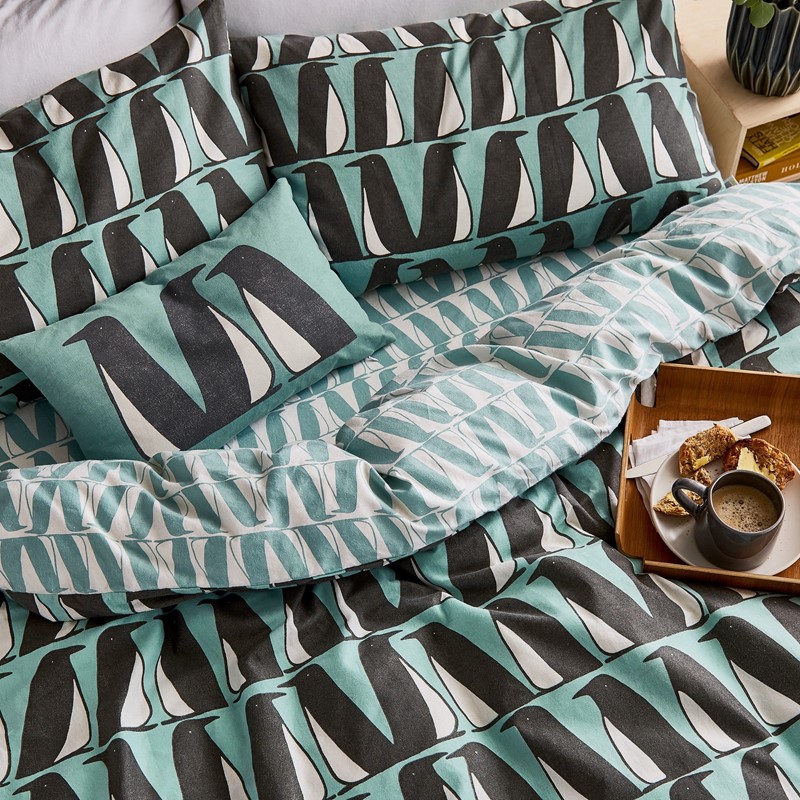 - The higher the Thread Count the smoother the feel

- 100% cotton will last longer but does need a little more TLC when it comes to ironing (for a crisp, freshly made bed look)

- Julie says that she prefers cotton and she always irons them - try not to over dry them to start with and a steam iron also helps

- If ironing doesn't make you happy, then polyester and cotton mix can also be an option

- When choosing you bottom sheet, make sure you get the depth correct for your mattress. Too many people guess at this and if it's the wrong size, the sheet will pull off and you don't want that!
5. Eat chocolate

Eating chocolate, and allowing the chocolate to melt in your mouth, is proven to release endorphins to your brain. These are the same endorphins that are released when we exercise, releasing a positive feeling in the body.
Of course we're not saying to give up exercise and only eat chocolate (we wish) - just eat it when you fancy a boost of happiness. Why not spread the love and treat yourself or a loved one to a bar of delicious chocolate. It can only end well!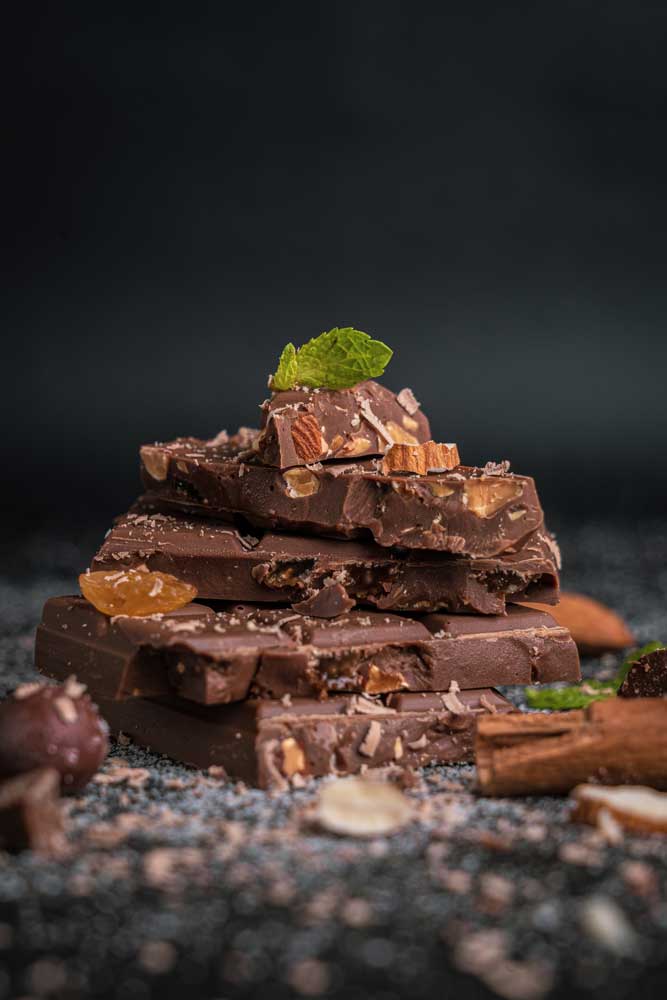 6. wear colour
Happy colours are bright, warm colours such as red, pink, orange and yellow. The brighter and lighter a colour, the happier and more optimistic it will make you feel.
If you don't enjoy wearing a bright colour, you could opt for pastel colours such as light pink, lilac or peach - these also have an uplifting effect on your mood.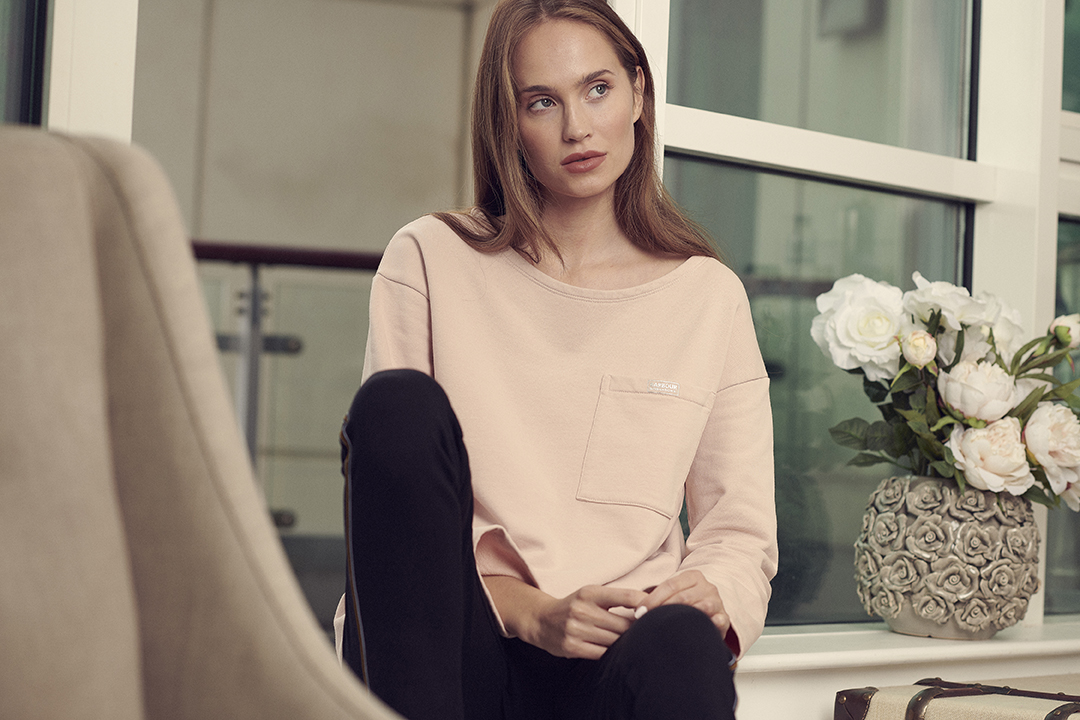 7. CREATE A GREEK MEZE
Our Lingerie Buyer Michelle loves everything Greek, and usually visits a couple of times a year. Michelle has sent us her recipe for Greek Tzatziki, which she suggests having with some warm pitta bread and olives. If you sit in front of the fire and close your eyes while eating it, you can even pretend you're sitting in the Greek sun! (or not...)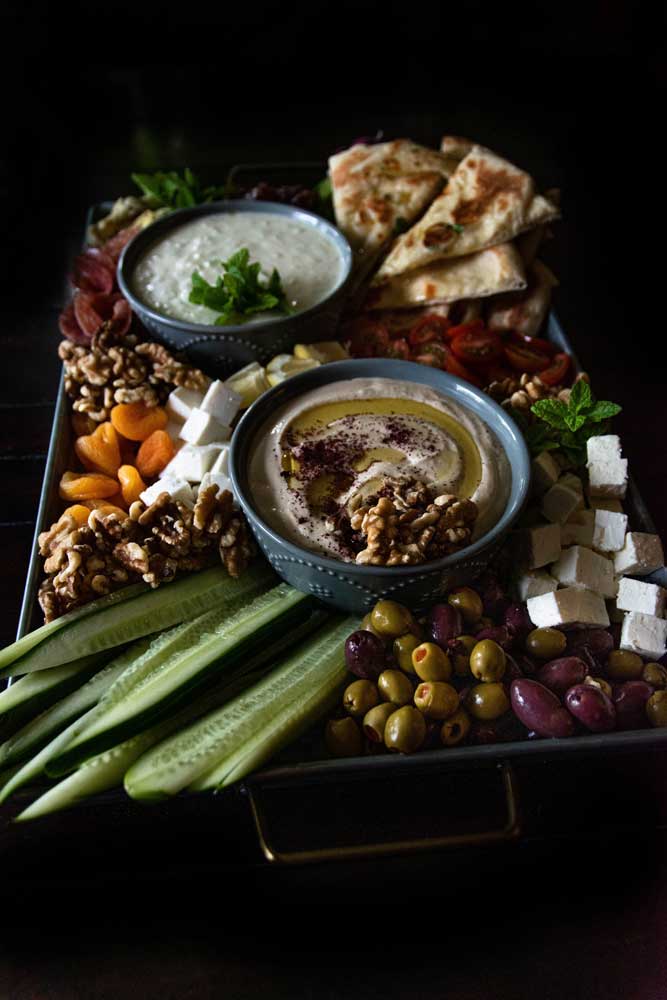 Tzatziki Recipe
Cup strained natural yoghurt 
Medium cucumber (peeled and grated)
2 garlic cloves 
Tbsp olive oil 
4-5 drops lemon juice
Salt
8. Explore the great outdoors
You might find a wonderland right on your doorstep! We are looking forward to Spring arriving - new buds on trees, daffodils sprouting, and warmer weather. Take time to notice these things now, and watch as they grow and develop over the next few weeks. Nature is amazing - even though people have paused, nature still flourishes.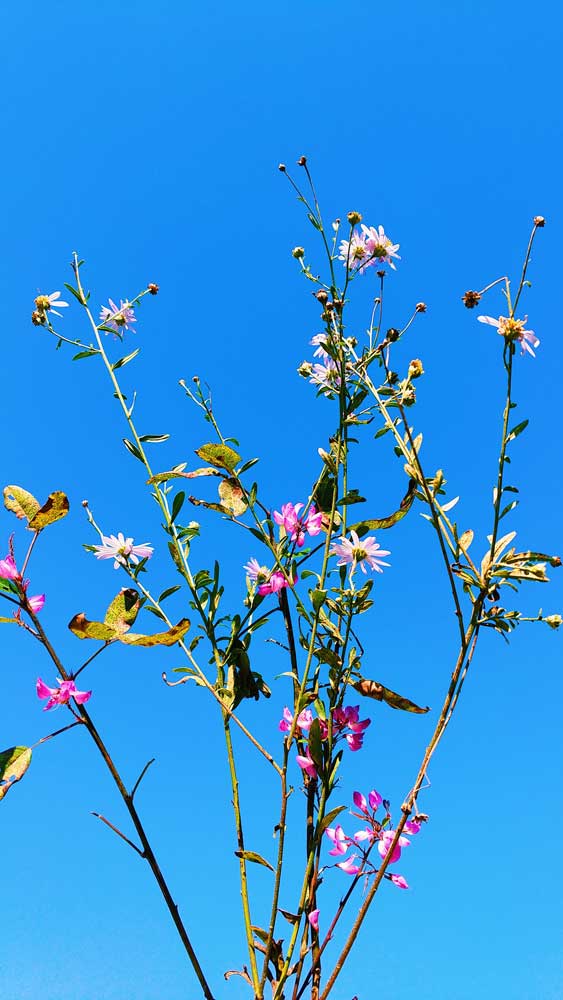 9. INDULGE IN PANCAKES
Pancake Day was Tuesday 16th February - if you missed it you can still indulge! Le Creuset have sent us a recipe for the most indulgent chocolate pancakes. Why not try them for yourself - show us your pics on social media by tagging @BarkersNorthallerton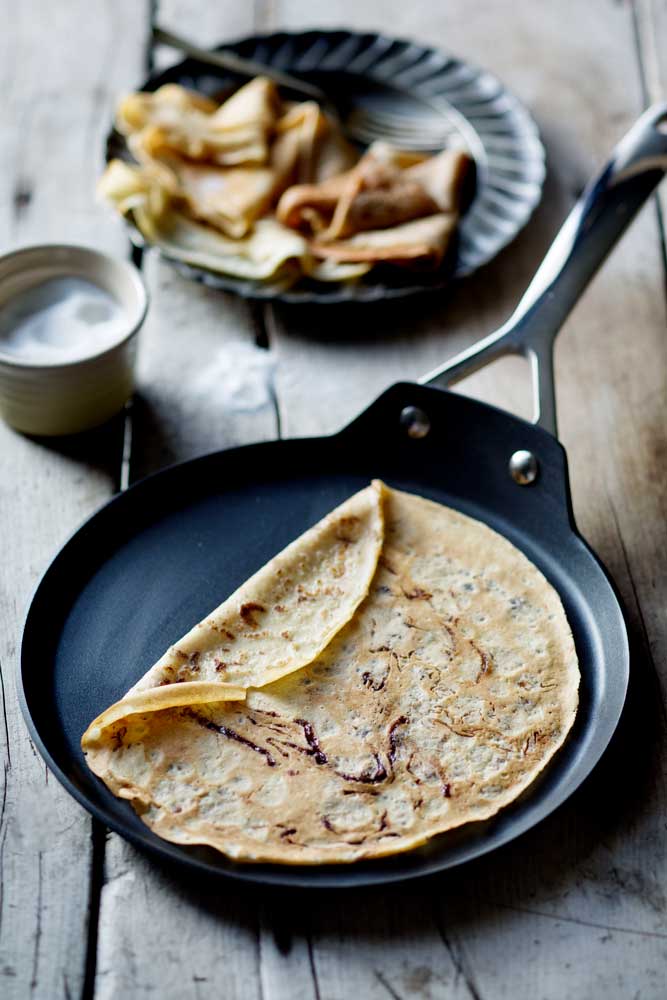 Makes approx. 8 to 10 pancakes
INGREDIENTS
150g cake flour, sifted
3 medium eggs, beaten until light and fluffy
1 tablespoon sugar
¼ teaspoon salt
480ml to 500ml semi-skimmed milk
1 tablespoon unsalted butter, melted
120ml Nutella®, melted
METHOD
1) Sift the flour and salt into a bowl. Make a well in the centre and add the sugar and beaten eggs.
2) Add the milk gradually and beat to a smooth and creamy consistency. Add the melted butter and swirl in the Nutella®.
3) Wipe the surface of a 24cm Le Creuset Toughened Non Stick Crêpe Pan with a little oil and heat gently on a medium heat setting turning to a low to medium setting when the required temperature is reached. Pour just enough batter to thinly cover the surface of the pan. Lightly brown the pancake on one side, then turn and brown on the other.
4) Slide the pancake from the pan and stack as they are cooked and cover loosely with a piece of aluminium foil to keep them warm until you are ready to serve them. Serve as soon as possible after cooking.
10. Have a themed food night
Although we can't dine out in restaurants at the moment, we can still have a dining-out experience at home! Why not set aside one night of the week to have themed food. You could try a Mexican evening with tequila and sombrero's, a Greek themed menu with a delicious Greek meze, or simply try Spanish tapas listening to the Gypsy Kings.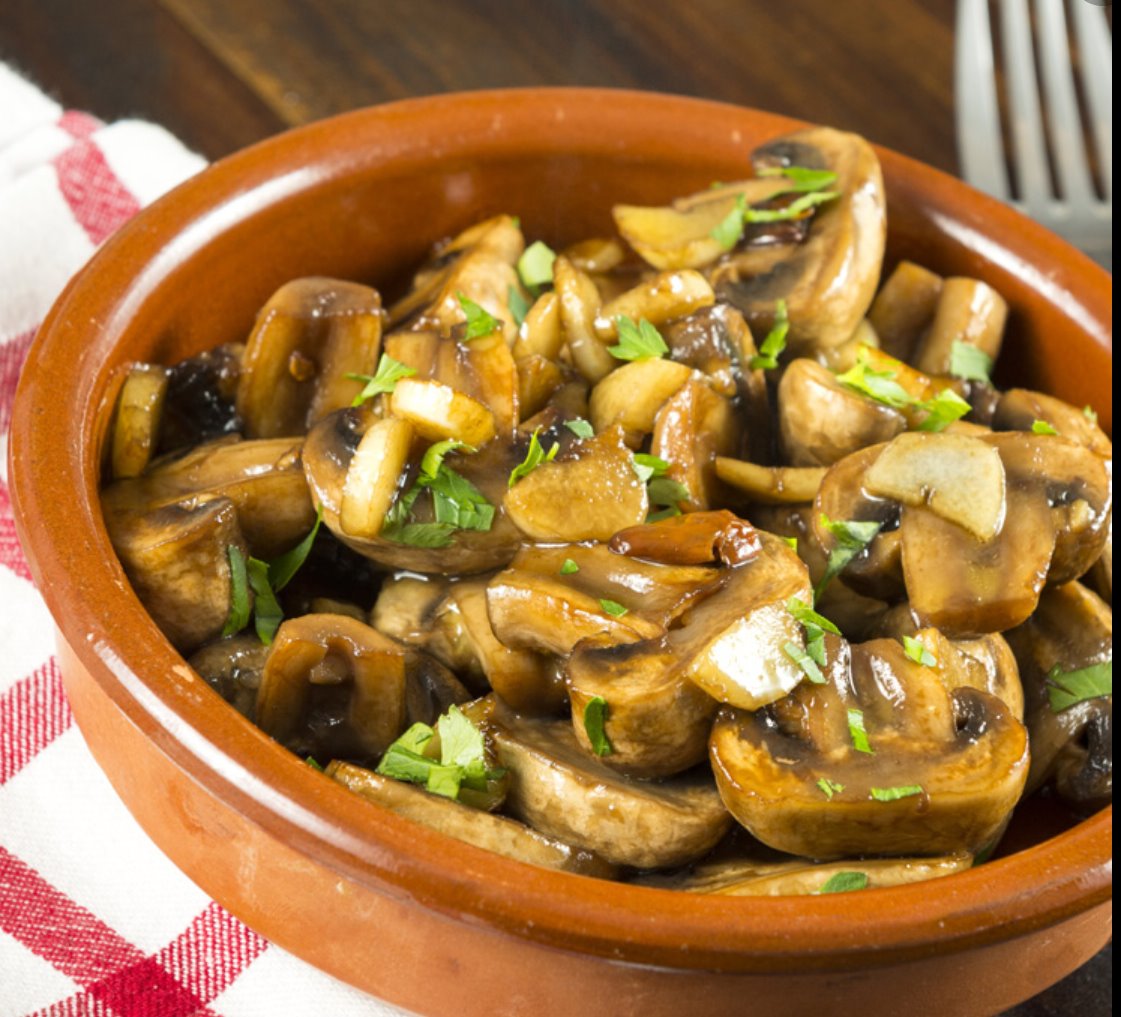 Our Display Manager, Louise, has sent us her recipe for 'Champinones al Ajillo' (Spanish garlic mushrooms cooked in sherry).
INGREDIENTS
400g of wild mix mushrooms (Any kind will do, just choose your favourite)
5 tbsp of Spanish olive oil
5 garlic cloves
½ red chilli
1 teaspoon of plain flour
1 small glass of Fino sherry or a dry white wine
A pinch of salt
A pinch of black pepper
1 Sprig of thyme
1 Sprig of flat parsley
METHOD
Wash your chosen mushrooms very briefly in cold water and pat them dry to get rid of any excess water (this is important as the mushrooms will release water halfway through cooking and they will boil instead of fry). Cut the mushrooms up.
Place a flat wide pan over a high heat with thinly sliced garlic, red chilli and olive oil and fry until light golden.
Add the wild mushrooms and sauté for one minute. Add the teaspoon of flour and continue sautéing for another couple of minutes before seasoning with salt, cracked black pepper, the sprig of thyme and the finely chopped flat parsley. Add a small glass of Fino sherry and stir well to combine for one more minute. Taste and season to your liking.
11. Have a go at our Lockdown Quiz
We've put together a 'just for fun' Lockdown Quiz to try and keep you entertained (for at least 5 minutes anyway). Why not have a go and see how well you know Barkers and Northallerton?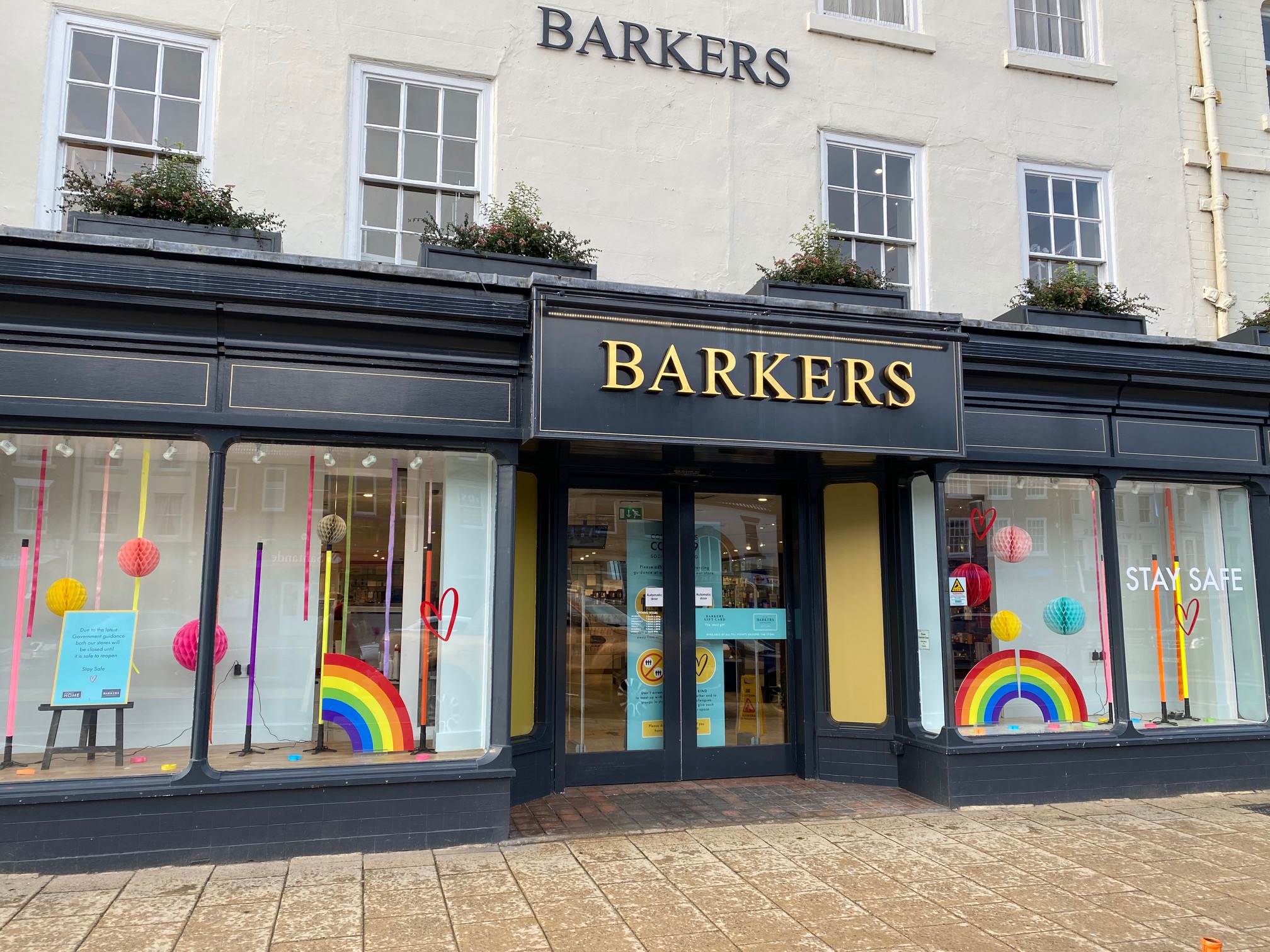 12. CREATE A HOME CINEMA EXPERIENCE
Close the curtains, put your phone away, and get the snacks at the ready to create a cinema experience at home. We asked some of our team for some film recommendations, and here's what they said:

- For the whole family - Disney Pixar's Soul (available to watch on Disney Plus)
- For the history lover - Netflix's The Dig (available to watch on Netflix)
- For a feel good adventure - The Peanut Butter Falcon (available to watch on Amazon Prime and Netflix)
- For that bit of romance - The Wedding Planner (available to watch on BBC iPlayer)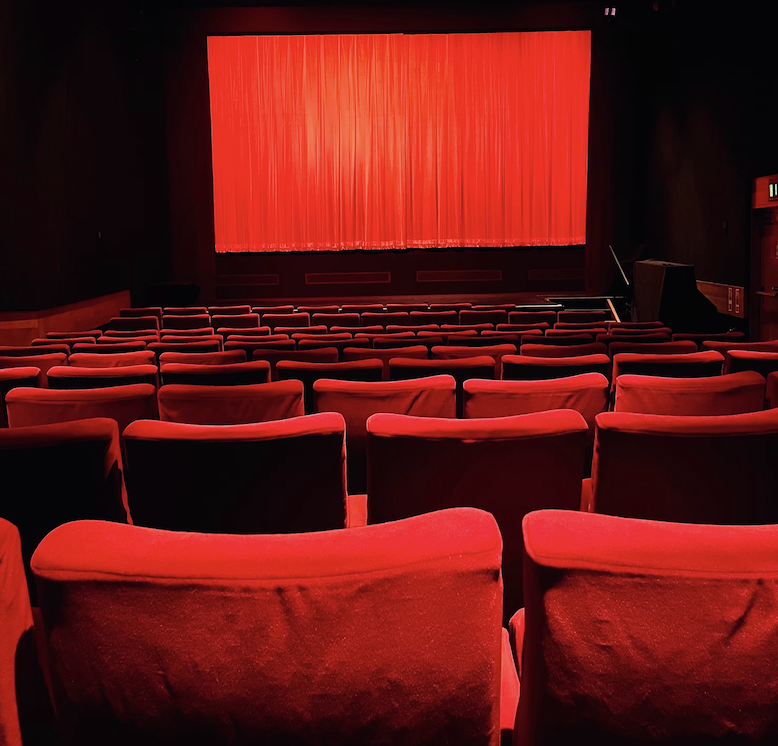 13. SUPPORT A LOCAL BUSINESS
We are very lucky in Northallerton to be filled with lots of exciting, local businesses. Daisy Doodle Paint a Pot Parlour, located down Garthway Arcade, are offering takeaway pottery painting kits which can then be brought back to be fired. This is a great way to keep the children entertained, as well as the grown ups!

You can arrange to collect a pottery painting kit by appointment every Saturday, one household at a time. To make an appointment, call 07837 661107, or use the following links: